When personal brands go wrong: How Nasty Gal suffered while its founder soared
December 26, 2016 • 6 min read
• By
Digiday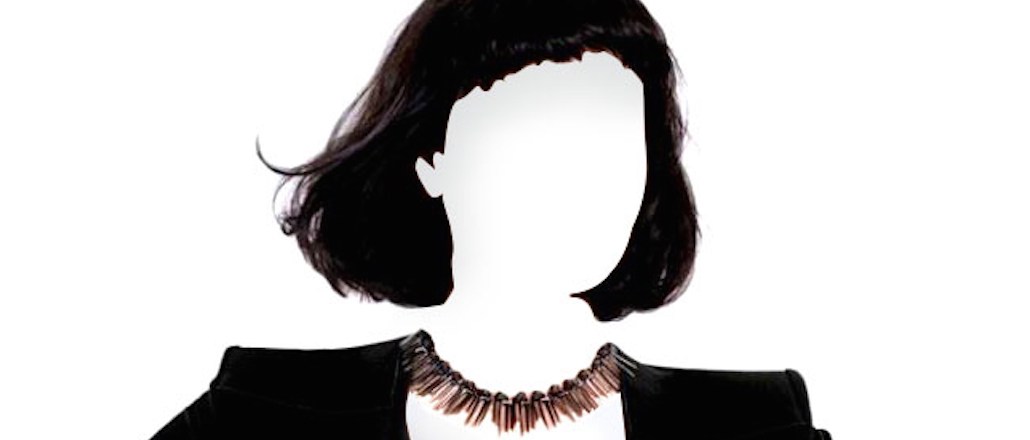 With two books on the Amazon No. 1 best-seller list and her name attached to the millennial career woman moniker "Girlboss," Sophia Amoruso is a modern day success story for aspiring entrepreneurs who watched her rise from a dumpster diving, vintage clothing peddler on eBay to the founder of e-commerce store Nasty Gal, a retail runaway success story.
But as Amoruso's personal brand soared, somewhere along the way Nasty Gal hit a wall. In November the company filed for bankruptcy. Rather than the shining proof of Amoruso's rising business savvy, Nasty Gal has become a tale of a retail darling falling from grace, with everyone from Forbes to The New York Times pondering how, with previous annual revenue of $300 million and $65 million in venture capital, the company ended up where it did. Amoruso has since stepped down from her position as executive chairman, even though she told Forbes in July: "Everyone knows Nasty Gal requires me."
In retrospect, maybe it did. Amoruso left her post as CEO of the brand in 2015, putting former Lululemon chief product officer Sheree Waterson in her place. With Amoruso busy promoting her books and other personal affairs, Nasty Gal was left to those who didn't understand the brand's original style or customer.
The price of a personal brand
The news of bankruptcy is the final blow for the brand, which came just as Amoruso had finished a tour promoting her second book, "Nasty Galaxy," a $22, 272-page follow up to 2014's "Girlboss." It is full of inspiration for women who identify with Amoruso's specific style of modern female empowerment: Unafraid to speak her mind, take risks, and embrace the fact that personal success can come despite being a little bit of a fuckup. In the book, Amoruso is speaking to the same woman who bought into her brand.
The Nasty Gal customer is a "rebellious rocker chick with a punk aesthetic," according to Michael Ian Kaye, creative director at Mother New York, the agency that Amoruso worked with in developing the "Nasty Galaxy" book.
"It's a complex brand," he says. "There's a free spirit attitude and girl power that comes through in Sophia's ideology, but there's also a chicness and contemporary quality to the aesthetic."
The books aren't the only benchmarks of her booming personal brand: Amoruso also hosts a podcast with the "Girlboss" name and is developing a Netflix comedy series with the actress Charlize Theron centered around her path to becoming a CEO. This year, she was named to Forbes' Richest Self-Made Women list with a fortune of $280 million, more than Beyoncé's net worth. She recently finished a circuit of sold-out speaking gigs and is also an ambassador of Squarespace.
Amoruso isn't the first founder to see her personal brand eventually outsize the startup that propelled her. Prolific founders from fashion designers like Diane von Furstenberg to Virgin founder Sir Richard Branson have risen to personal fame alongside their businesses. For startup founders, a strong personality calling the shots behind the scenes helps get more buzz for the budding brand. For Amoruso, her relatable humble beginnings and young age (she started her business at 22) made her stand out.
Nasty Gal, however, began sputtering just as Amoruso was climbing the ranks.
A string of setbacks
In 2014, the same year that "Girlboss" was released, the company saw its first round of layoffs, cutting 10 percent of staff. A year later, the retailer faced two publicized lawsuits. The first claimed that the company illegally terminated three female employees who became pregnant and one male employee as he was about to take paternity leave; the second claimed that the company discriminated against an employee after she underwent a heart transplant.
In February this year, the retailer laid off another 10 percent of its employees, or 19 people, as part of a "strategic restructuring," according to current CEO Sheree Waterson. According to a source at the company, the cuts included all the senior buyers and some tech and creative positions. In September, the company was said to be "aggressively seeking capital," or a buyer, according to sources. So far, Nasty Gal has raised $65 million in three rounds of funding; most prominently, Index Ventures invested $40 million for the online retailer to open physical stores.
Finally, in November, the company was said to be preparing for Chapter 11 bankruptcy. Amoruso resigned from her position as executive chair of the company's board, cutting her ties to the Nasty Gal brand. After stepping down as CEO, Amoruso was less involved in the daily going-ons but still regularly involved with the retail company she built with a punky, edgy female millennial consumer in mind.
According to former Nasty Gal employees, the retailer's problems were rooted in personnel issues: The experienced C-suite brought in to push it to the next phase had largely lost sight of the core Nasty Gal customer, while failing to attract a new one.
"[Amoruso] placed Sheree and other executives into positions so she could focus elsewhere," says one former employee who left the company for a new position at the beginning of 2016 after two years, and spoke on condition of anonymity. "We were always aware that a lot of the success of Nasty Gal was connected with her name. [The new executives] misinterpreted the brand and who the customer is, and they wanted it to become something it's not."
Losing Nasty Gal
According to the former employee, incoming executives lost sight of the original ideology that made Nasty Gal a success. By introducing more expensive products, they priced out its loyal younger customer without having "earned" the older, more affluent customer they were aiming for.
"For this older customer, the name 'Nasty Gal' itself is probably not going to fly. It's a very specific brand. So if your pricing is outside of your core demographic and the quality is outside of it, but your name and brand is still attached to it, that's going to be really tough."
Internally, tension had been high at the company, amid layoffs, as executives have muscled out the influence and power of lower-level employees, many of whom had been with Nasty Gal since the beginning. Suddenly, people who were used to working with Amoruso directly were seeing that their voices didn't matter as much and that the direction of the company was out of their control.
"These people were very passionate about the brand," says the former employee. "Then Sophia stepped aside and people became disillusioned and unhappy. The party was over and people didn't want to see the company grow up a bit."
Another former employee says that while Amoruso did the right thing by letting more experienced executives take over, the company has since gone in the wrong direction. The future of the company, as it prepares for bankruptcy, is up in the air, but they envisioned a Nasty Gal without Amoruso.
"I'm not faulting her for it — as a person you evolve and want to do other things. I'm sure losing it is going to hurt."
Amoruso was unable to comment for this article. But at speaking engagements and on social media, news of Nasty Gal's bankruptcy clearly affected her. She teared up at a career event in Sydney, Australia while telling the audience it was "the most responsible thing to do right now."
On Twitter, Amoruso shared a 12-character message following her departure from the brand: "Thank you <3"
https://digiday.com/?p=214322