Masterclass has been working with Amazon for the last two months to test out audience segments through Amazon's DSP. The company is testing out a variety of ad placements on Amazon including shorter-form video ads as well as banner and sponsored ads. 
While Masterclass doesn't sell anything on Amazon directly, it can target people based on the gear they may buy for a specific hobby — certain types of cameras or lights for photography — which can then help Masterclass find potential audiences for its classes for that specific hobby. 
"It's something that we're just testing right now," said Masterclass CMO David Schriber of working with Amazon. "I would expect we would find success there and start to grow our investment in reaching consumers that way." 
So far, the results have been "positive" but "as with any brand testing into a new media channel, there's a learning curve for us on the creative side," added Schriber. The company is known for pitching its 65 instructors — including Ron Howard on directing, Gordon Ramsey on cooking and, most recently, Anna Wintour on how to be a boss — through longer-form trailers which have performed well on social channels like Facebook, Instagram and YouTube. 
"But a three-minute trailer isn't the way to market within Amazon's environment," said Schriber. "We're just starting to figure out the types of creative that work. Here's a hint to anybody trying to figure it out: It will sound like common sense, but getting the message to be very clear, concise, brief and in the first few seconds is proving to be the best way to reach people when you get outside the social media platforms digitally." 
With Amazon's ad business maturing, brands like Masterclass and Ally Financial that don't sell products via the platform have been more interested in ad buys on Amazon. The data and audience targeting capabilities are responsible for this growth, explained Kevin Simonson, CEO of Metric Digital, in an email, adding, "If somebody was buying books to learn about something, you could use Amazon's DSP to target and advertise to those people on and off of Amazon. We're doing this for some of our [e-commerce] clients." 
"The same audiences you can target on the duopoly, you can through Amazon on/off its network," wrote BJ Cook, CEO and Co-founder of Digital Operative, a D2C digital commerce agency, in an email. "With Amazon's trove of data, the loyalty of its customers and ability to target audience segments, non-endemic brands will be tapping into the sweet honey of Amazon moving forward."
In 2018, Masterclass spent $1.9 million in media, down slightly from its $2 million spend in 2017, according to Kantar, which also found that during the first six months of 2019, the company spent $137,000 in media. Kantar doesn't measure social media spending, where Masterclass allocates the majority of its budget. 
Outside of Amazon, Masterclass' media budget is generally focused on social media channels like Facebook, Instagram, Google and YouTube. Schriber declined to share the company's exact budget or break down how it allocates it to each channel. "With 65 instructors, each one of those is a very different marketing plan," said Schriber. "There's probably at the end of our year some aggregate that we could look at of those percentages, but it would probably be like describing the average of weather. We're testing and evolving [where we spend] really quickly." 
 For the launch of the company's most recent class with its new instructor Anna Wintour in September, the company maintained its typical spend in those social channels; for this campaign those channels included Facebook, Instagram, LinkedIn, Twitter and YouTube. In addition to those social platforms, Masterclass doubled its overall media investment to add out-of-home and digital channels into the mix, including Vogue, Teen Vogue, Glamour, Vanity Fair, Bon Appetit, The New Yorker and The New York Times (digital, print and The Daily Podcast), with the help of media agency Exverus. (Typically, Masterclass handled buying for the social channels in-house.) 
In general, Masterclass has been testing media buys outside of its typical Facebook, YouTube, Instagram and Google. Other than testing on Amazon, the company has been testing advertising on podcasts and will likely continue to do more in that space, according to Schriber, who noted that there's an intersection between the audiences of people who want to learn while listening and people who will want to learn from instructors through Masterclass videos. 
"What a lot of the test channels represent for us right now is a non-algorithmic way of finding audiences that have these special interests," said Schriber, adding that Amazon, podcasts and websites for specific hobbies allow Masterclass to find people via specific interests. "It's a little different than the approach you might take on a Facebook platform."
https://digiday.com/?p=347721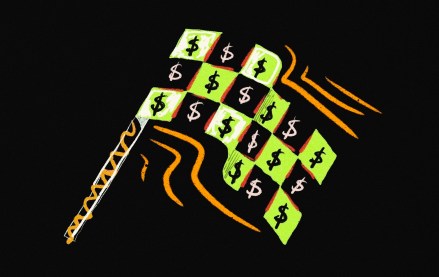 September 26, 2023 • 3 min read
With three Grand Prix races in the U.S. this year – Miami this past May, Austin in October and Las Vegas in November – the interest from U.S. marketers in Formula One has increased this year, according to agency executives, who say they expect that growth to continue next year.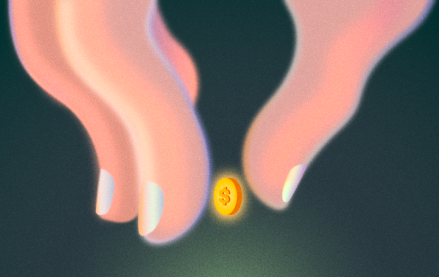 September 26, 2023 • 6 min read
A Digiday+ Research survey found that brands and retailers report using Facebook less over the last few years, all while the platform's value to their revenues and brands has increased.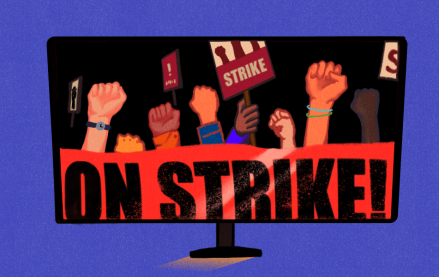 September 26, 2023 • 5 min read
The timeline for a return to business as usual – whatever that may mean now – is yet to be determined.