How online-only banks are borrowing from DTC retail strategies
September 7, 2018 • 4 min read
• By
Digiday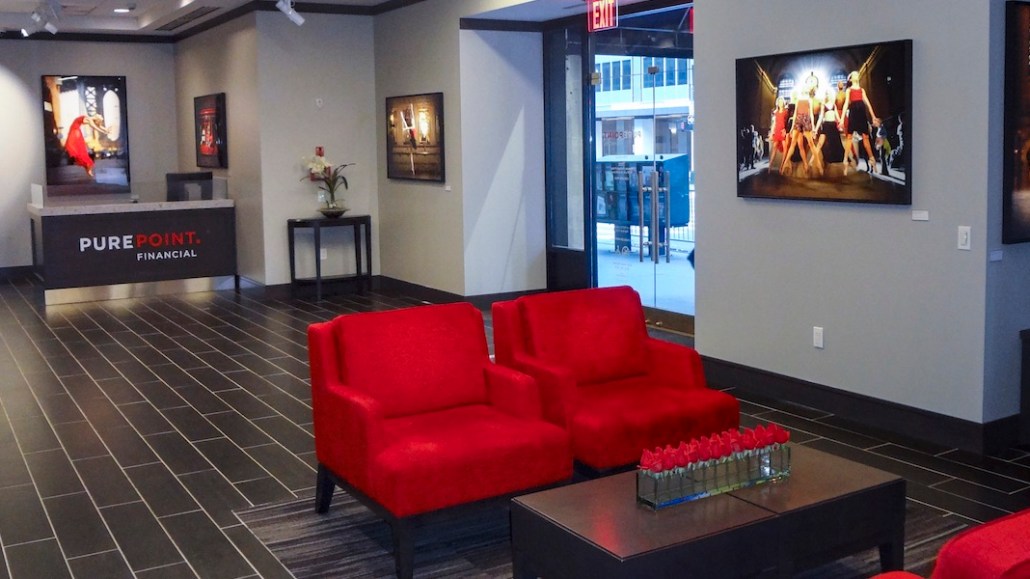 Direct-to-consumer retailers and digital banking startups face a common hurdle — how to get to the consumer with no physical presence.
This week, digital banking startup Varo, which has no branches, got preliminary approval from the OCC for a banking license. Varo, like other digital-only finance institutions like Chime, Simple and SoFi Money, is focusing on simple, mobile-centric user experiences much in the same way Amazon does, with the goal to become platforms to cross-sell a range of other services.
"We draw from the playbook of companies like Amazon to fundamentally minimize friction and maximize delight for consumers in an industry where they're used to their bank doing the opposite," Varo CEO Colin Walsh said. "Our goal is to streamline everything: from the new account application process, to opening a savings account, to mobile loans in just a few taps that are available for instant deposit, to how money moves."
Varo and other digital-only financial services companies are becoming platforms offering a range of financial services to a customer base loyal to the brand. To differentiate, they're focusing on experiences, building on recent research demonstrating that customers prefer experiences over things. But experiences need not be physical, however; an easy-to-use interface and transparency on product descriptions and pricing can go a long way in hooking the consumer. In addition, online banks, as financial service retailers, are growing their reach with younger customers through digital marketing.
It's an approach that's worked well for a range of retailers that began online, including Bonobos, Everlane and the Dollar Shave Club — all brands that focused on convenience and needs unmet by traditional stores before scaling to a bigger market.
Varo, which is promoting an online-only, fee-free checking account along with a suite of products including savings accounts and loans, will be able to offer additional products like mortgages and certificates of deposit based on what it knows about customers. Varo's marketing, mostly online, focuses on keeping fees down, and its content emphasizes financial empowerment.
"[Varo] has done a really good job infusing community in the building of their brand," said Aite Group senior analyst Tiffani Montez. "They did focus groups and used the early feedback to build those online experiences, and they use that sense of community to optimize their products and services."
Varo's emulation of Amazon's model comes from an acknowledgement that Amazon's user experience is winning it loyalty despite its limited physical imprint; a recent Cornerstone Advisors study found a possible foray of Amazon into the checking account sphere would resonate with many younger customers. In its survey earlier this year, it found that 37 percent of young millennials and 46 percent of older millennials said they would open an Amazon-branded checking account that offered a bundle of services including digital banking, identity-theft protection and insurance.
Beyond user experience, Amazon's ability to suggest other products to consumers based on what it knows about them, along with clarity of pricing, are also areas digital financial services companies are looking to emulate.
Others are using technology to recreate the physical experience to the greatest extent possible. San Francisco-based Chime, which recently hit 1 million customers, said physical spaces aren't necessary to grow its brand reach, especially given that legacy banks are cutting their branch imprint.
"While free ATM access remains a core bank feature, the traditional physical branch service model is dying a rapid death," said CEO Chris Britt. "Reputations and brands are being built by creating better product experiences, which are then amplified by word of mouth and social media."
Direct-to-consumer brands are also using social media to punch above their weight. Online glasses retailer Warby Parker, for example, built a campaign to get customers to share pictures of themselves wearing frames, an approach that earned it brand advocates.
To Chime, which focuses its marketing on search and paid placements on Twitter, Facebook and Snapchat, technology is more effective at achieving the two core functions of a bank branch network, which are advertising and personalized service. For support, Chime's head of product, Zachary Smith, said email and live chat meet customers' service needs, and the company is considering rolling out video chat.
"There are many benefits of shopping online for both merchants and consumers that carry over to banking. From our ability to spread the word about Chime and acquire members to a member's standpoint, everything you need is at your fingertips, which makes banking through mobile apps as easy as e-commerce shopping," he said.
While focusing on digital experiences can gain a loyal following, like Amazon, digital-only banks are also looking at pop-ups that do more than sell product. Smith said the Chime hasn't ruled out some form of physical activation to grow its reach, though he declined to comment on any specific plans. Meanwhile, PurePoint Financial, which offers online-only accounts, decided to roll out physical spaces ("financial centers") that resemble hospitality lounges and art galleries to set itself apart from other online-only brands and enhance personalization of service.

"The financial center experience is very different than a traditional bank branch," said PurePoint's head of enterprise marketing, Maha Madain. "We offer a hospitality bar and private offices so clients can feel comfortable discussing their savings needs. In an increasingly competitive space, client experience can establish brand loyalty and be a differentiator for consumers."