This NYFW season, designers embraced fashion show freedom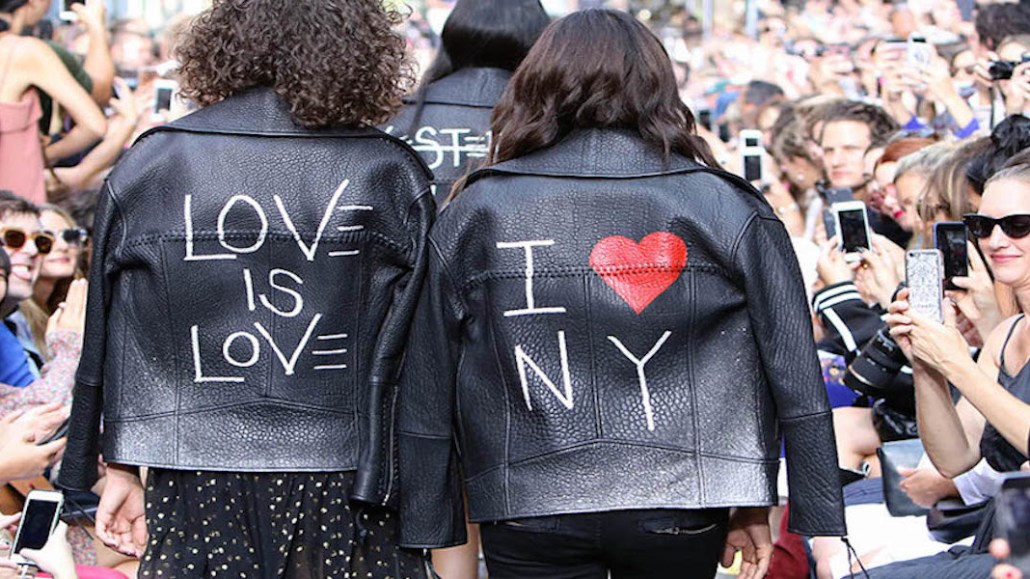 Fashion designers have never had more freedom when deciding how to format their collection presentations.
The traditional fashion week format — a runway show at a main fashion week venue — is still the most common. Designers who hold a runway presentation at a sponsored venue, like the Skylight Clarkson Square, are often doing so out of necessity. These venues front the cost of set builds, lighting, production and backstage management, and for brands with tighter budgets, it's the best way to avoid shelling out thousands of dollars. A typical fashion show is an investment of $10,000 and up for a brand.
"We're venue agnostic," said Mark Beckham, the business director of fashion weeks for the Council of Fashion Designers of America, which owns the official fashion calendar. "Designers have to figure out what's in their budget, the look and feel of a show, and how to tailor it."