'Now, the world is a giant audition': A Q&A with G4 president Russell Arons
November 16, 2021 • 6 min read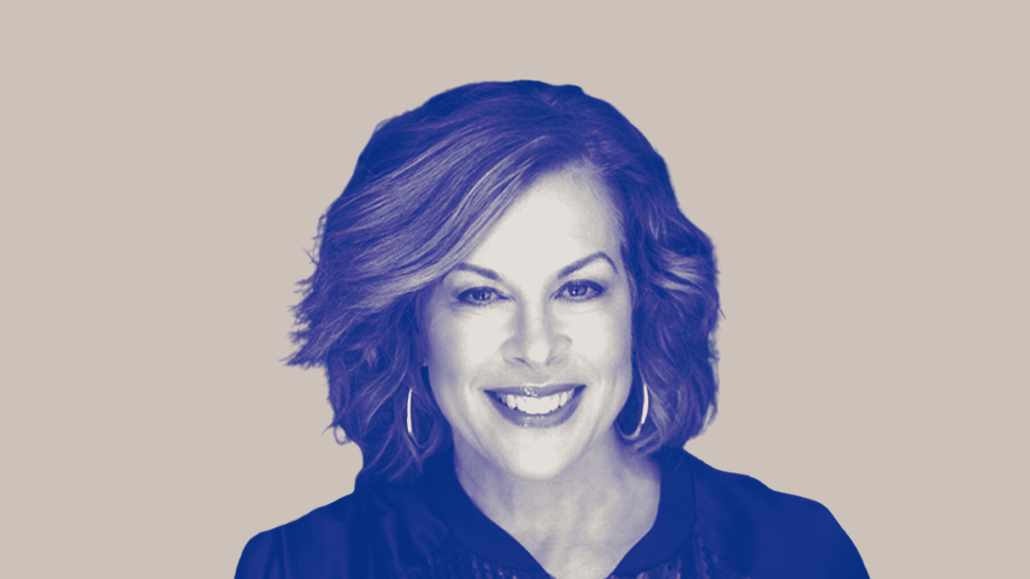 This Marketing Briefing covers the latest in marketing for Digiday+ members and is distributed over email every Tuesday at 10 a.m. ET. More from the series →
G4, the once-dominant gaming- and tech-oriented television network, relaunches today.
During its initial run from 2002–2014, the Comcast-owned G4 rose to become a powerful player in gaming media, mixing variety shows such as "Attack of the Show" with endemic gaming series such as the comedy and review show "X-Play."
G4's frenetic and humorous content had its finger on the pulse of the early internet, reaching over half of the television-owning households in the United States at its peak pay-TV distribution — but the network lost momentum in the early 2010s, as internet-native creators on YouTube and social media took a bite out of its youthful audience. Today, G4 is returning in full force, rebooting tried-and-true series such as "Attack" and "X-Play" with a talent roster that includes stalwarts from the old days, such as Kevin Pereira and Adam Sessler, alongside a host of digital-native entertainers from the gaming and esports world.
The rejuvenated G4 is led by Russell Arons, a former executive at Warner Bros., EA and Mattel. "If anyone is equipped to open up G4 to a more diverse audience, it's Russell Arons, full stop," said Chelsea Delbridge, a former associate producer for "Attack of the Show" who worked under Arons at WB. "She is no stranger to gaming culture, to nerd culture, to geek culture — and, candidly, to the patriarchy that had permeated it previously."
Ahead of the G4 relaunch, Digiday reached out to Arons to learn how her professional experience — and her avid love for cosplaying and nerd culture — has helped her bring the brand back to life.
This interview has been lightly edited and condensed for clarity.
Were you a fan of G4 content during its previous iteration?
I think anybody who's in gaming and fandom entertainment loves G4 — it really originated gaming culture and fandom as a real lifestyle. And they created an entertainment world that hadn't ever existed. So that was always very exciting to me.
Previously, I was general manager of Machinima under Warner Bros.' leadership. And, of course, if you're at Machinima, you have to know about G4; there was such a crossover in the talent. So it's incredibly exciting that I've been able to transition from one to the other.
The kind of content that G4 used to produce is now being emulated across YouTube and Twitch. How do you plan to differentiate G4 from the many imitators that have appeared since then?
Obviously, the social platforms are going to be a part of our broader distribution strategy. But I think the key is going to be a combination of bringing back some amazing original programming, with "Attack of the Show," "X-Play," and "Ninja Warrior," but not just bringing them back, but making them relevant to today's audience, because a lot has happened in the years since G4 was live.
And we've got to be really on top of how people are consuming content, so one part [are] these amazing original-IP shows, but then we're going to be doing a lot of cool stuff in the Twitch space with key creator talent. We're taking this amazing brand of G4, that has an audience of followers from the original show(s), bringing in today's audiences, and we're doing it across digital and linear platforms. I can't think of any other network that's doing something this audacious and crazy, but that's the G4 spirit.
The previous iteration of G4 was criticized for content that some described as sexist or objectifying. What is the new G4 doing to avoid developing this kind of reputation?
Yeah, especially when you think of the audience of gamers and fandom, there's a huge representation of women — hopefully, we've moved away from people thinking that video games are just something for guys to do.
You know, I come from G4 both from my background in video games — I was in Electronic Arts, I was at Warner Bros. Games and then Machinima — but for me, my personal passion is fandom. I'm a cosplayer; I've played a bunch of Wonder Woman characters. And so I kind of join in with a lot of women who really participate in the industry, but sadly don't see themselves in leadership positions. I'm really excited to hopefully bring more women and people of all colors in, and make both working at G4 and consuming it a great experience.
You're a cosplayer?! How'd you get into that?
I am really happy to say that I married a geek — I actually went to high school with him. He makes robots, and he's very much into fan culture, and I was excited to jump on board.
Largely, my characters have been from video games and the DC universe. I've done three different Wonder Women: I did the New 52 Wonder Woman with a light-up lasso that my husband made for me; I did Red Son Wonder Woman, who is the Russian Wonder Woman; on the Marvel universe side, I've done She-Hulk; I did a character from The Witcher video game and so on.
On October 29, we had our first in-person all-hands meeting here at the building, and I debuted a costume that I hadn't brought to any event yet, which was my Cara Dune costume from "The Mandalorian." So yeah — I'm really into it.
How has your cosplay experience informed your work for G4?
Oh, gosh — we're just at the beginning, but I'll say this. I think I raised the bar when I showed up in a completely tricked-out costume, with all the armor and weapons. People were all like, 'well, did she really mean she's dressing up for Halloween?' And when I showed up, they were like, 'oh.'
Tell me about the talent you've brought on for the new G4. Why the decision to mix experienced former G4 talent with digital-native entertainers?
The thing about what's happening in the digital space is that you can find so many more people doing their own thing, in their own organic environments. That's so different than the old-fashioned process of casting, where you get a specific tape of them, and then you bring them in. Now, the world is a giant audition, so it was much more fun and interesting to find people that way.
Look, we're definitely looking for people who are, as you put it, digital-native, who are very comfortable with the pacing, and the whole Twitch interactivity, because that's such a big part. One of the key differentiators from the original G4 was using Twitter as a way to have our fans comment. Now, with Twitch, people who understand how that dynamic works are really important to us.
I will certainly not refer to our fine cast members as old dogs learning new tricks; as a matter of fact, I've really been impressed by how they have completely adapted to what the new television is all about. But it's really fun, because you're seeing people who are maybe more YouTube-centric, and who have an eye for kind of what that feels like, and folks who are really Twitch-organic. Some people are gamers who we are bringing into more of a host-type improv situation, and that's kind of a learning and growth area for them. And when you pair them with a Kevin Pereira, all boats rise — everybody gets funnier.
Do you think you'd ever get involved in the content yourself, as a front-facing personality?
Hey, never say never. I'm not sure the cast needs me, but I've already been pitching my ideas to our showrunners, because you get inspired — you can't not, you know?
https://digiday.com/?p=431865
September 28, 2023 • 4 min read
Some content creators are using generative AI tools to spark new levels of creativity and innovation and are sharing their experiences online in how they're using these tools to streamline their workflows and boost productivity.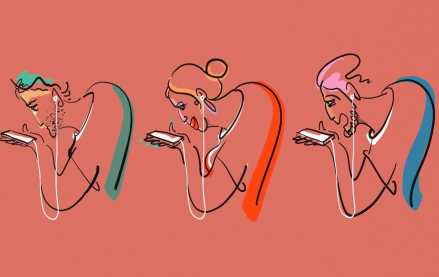 September 28, 2023 • 6 min read
In this edition of the weekly Digiday+ Research Briefing, we share focal points from Digiday's recently released reports on marketers' evolving social media tactics, including how they're using Facebook less and diving into YouTube Shorts more.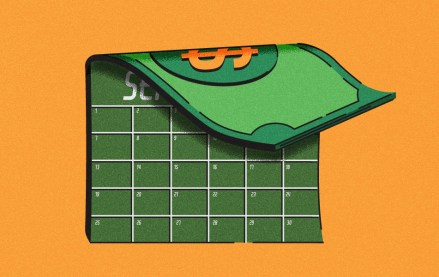 September 28, 2023 • 4 min read
In 2023, some brands' executive boardrooms are still insulated from the chill of crypto winter, for better or worse. But the rising pressure of crypto skepticism has made it more urgent than ever for companies to figure out how to use blockchain technology to support their core offerings and customer base rather than simply dropping branded NFTs and hoping for the best.