Nordstrom is banking heavily on a newly revamped loyalty system to better draw customers in and get them to stay.
Last week, the retailer introduced a new loyalty program called Nordy Club, launching this fall, that comes with a focus on personalization.
The centerpiece of the new program is the "Nordy Portrait," a unique user profile each customer can create through the loyalty mobile app. There, customers can customize their style profiles, and see their accumulated points, how much they need to spend to reach the next level and more. Each tier of the loyalty program will also grant access to personalized experiences, such as the option to have Nordstrom's in-home stylists make a house call.
Along with the relaunch, the program will be more generous with loyalty points than previous iterations. Customers will receive three points per dollar spent on their Nordstrom Credit Card, a 50 percent increase over the previous rate. Those points can be claimed at $5, $10, $15 or $20 increments depending on customer choice.
According to Scott Meden, Nordstrom's CMO, Nordstrom has found that customers who are members of the loyalty program tend to make purchases more often than those who are not. The retailer's more than 10 million active members spend four times more and shop three times as often than non-member customers.
Nordstrom has apparently done the math and decided that the value created from these returning loyal customers is worth being more liberal for how often rewards are doled out to members. As a result, the company is placing a significant emphasis on its loyalty program as a lucrative part of its business. It's not alone: The move toward making loyalty programs both more rewarding and easier to sign up for is one many brands and retailers across fashion have started taking. When customers can get almost anything they want from Amazon, retailers need a way to keep people coming back regularly. The stiff competition from Amazon and from all the other retailers has caused many to step up their loyalty efforts to stay ahead.
J. Crew, in the midst of a major slump and corresponding rebrand, has launched a new loyalty program as well, this time with no requirements to sign up for a credit card to start accumulating rewards. Macy's took a similar approach earlier this year, separating its credit card system from its rewards program so that any customer can access them, regardless of whether or not they have a Macy's credit card.
The sweep in loyalty revamps has extended to the e-commerce world, as well. Chinese giant Alibaba has unveiled the 88VIP rewards program with a unique model: The subscription price for being a member actually goes down the more one spends.
The larger refocusing of the fashion world on loyalty programs mimics a similar approach being taken in beauty by the likes of Sephora, Ulta and more. These loyalty programs offer an easy way to encourage customers to keep coming back to a brand or retailer. Lowering the bar for entry to these programs, whether by removing the credit card requirement or offering more rewards at more easily attainable levels, will help get as many customers into these programs as possible. Not only will that encourage them to shop more often, but that extra data from loyalty members will also give brands and retailers valuable data they can use to make strategic decisions in the future.
For Nordstrom, evolving the loyalty program to go beyond a simple points system is a better way to stand out. Making the lower tiers of the rewards program more valuable to customers has not cannibalized cardholders, according to Nordstrom's co-president and director Erik Nordstrom.
"Really, our loyalty program is a key part of our brand," he said, speaking to investors earlier this year. "And it's something that's been vital to us for quite some time. Five years ago, 35 percent of our business was done through our loyalty program. It is now at 55 percent and growing rapidly."
https://digiday.com/?p=304299
December 8, 2023 • 3 min read
For Atlas Creative, expanding into Roblox is not solely a play to scale up. The company believes there are concrete benefits that will come with having a hand in multiple metaverse platforms.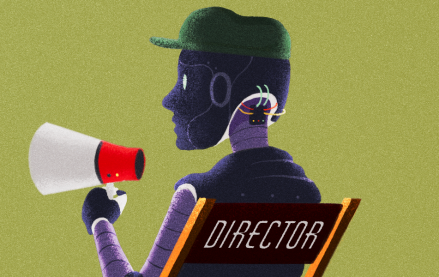 December 8, 2023 • 5 min read
Since ChatGPT became a breakout hit, the names of numerous AI companies and products have entered the cultural vernacular.
December 8, 2023 • 4 min read
Even as linear TV ad spend declines, 23andMe is reinvesting in the channel to boost brand awareness.