'Nobody is using it': Amazon Spark is not taking off with brands, agencies
March 29, 2018 • 4 min read
•
•
Nearly nine months after Amazon launched Spark, agencies, influencers and brands are all still reporting the retail juggernaut's social media platform is failing to catch on. 
Digiday spoke to eight agency buyers for this story, all of whom report Amazon barely mentions Spark in its pitches to them. And two influencers said they see no interest from brands they work with on other platforms in paying them to post on Spark.
Spark, which launched in July, is a social feed of photos. It is similar to Instagram, but open only to Prime members. Nonmembers can view the feed, but they can't post. The idea is for Spark to focus on products Amazon sells — users can post pictures and run "polls" asking whether certain products are better than others. At launch, Amazon touted that people can follow interests and influencers, which it dubs "enthusiasts." Spark is shoppable, of course, much more so than other social networks, since it is so connected to Amazon. The company declined to share specific data on growth on Spark.
Amazon also recently introduced "contributor rewards" on the platform to give cash to people who contribute helpful or interesting content, as determined by the Amazon team.  Spark doesn't have ad opportunities right now,  but according to a deck reviewed by Digiday, an upcoming brand profile function will allow brands registered in the Amazon Brand Registry to get a verified checkmark badge and participate.
There are a few ways brands can get involved with Spark: The most obvious is by paying an influencer. Another, execs say, is through a program called "on-site associates." Open only by invitation, this program entails Amazon paying people to publish what it calls "quality content" on Amazon, including on Spark. Amazon suggests right now that someone within a brand who is a Prime member can use their own Amazon profile to represent the brand.
"We haven't seen any push from them on Spark," said Andrew Sandoval, group director at The Media Kitchen. "I see lots of opportunities from them through search, for example, but Spark just doesn't come up."
"No brands that we work with have asked about it," said David Tucker, head of strategy at indie agency SwellShark.
Sandoval said his clients who are more lifestyle-focused mostly concentrate on Instagram, where you can "show people living their lives with your products." "Amazon Spark is mostly just talking about your products, which is the hard sell," he said. "Ultimately, the e-commerce social experience is a little far from the social experience."
Another buyer at a major Amazon-focused agency said in his experience, influencer marketing and e-commerce aren't taking off the way he — and Amazon, potentially — expected them to.
Agencies report Amazon is heavily pushing its other platforms, including Amazon Marketing Services and Amazon Advertising Platform, but also AmazonFresh, for example. Amazon recently has made moves to grow its agency development team worldwide.
Another media buyer said the problem he runs into is influencers themselves are less familiar with Spark. Amazon has had more success with other influencer initiatives like owned storefronts, which interest brands. "There is no hard data that shows the benefits of Spark," said this person.
Another buyer said that initially, Amazon's pitch was that Spark would feel more authentic since brands couldn't directly post on it. But "I don't think that's resonating with customers because nobody is really complaining about there being too many ads on Instagram," this person said.
There's an internal communication issue at play, too. Agencies have long reported that groups within Amazon don't talk much to each other. That's the case with Amazon Media Group and AMS, as well as with Spark to some degree. The advertising team that should be promoting Spark isn't really doing it.
This lack of communication is coming across in the product. "Amazon doesn't feel that holistic right now," said Sandoval. "It's confusing for us as an agency. Why do we have different platforms?"
Influencers report nobody from Amazon has reached out about Spark after an initial email sent to everyone — not just influencers — announcing it. One influencer complained that the verification process turned him off — anyone can get verified on Spark — and he feels, like an influencer Digiday previously interviewed, that the potential audience is severely limited.
"Not a single person I know is using it," said the influencer. "Why should I?"
Subscribe to the Digiday Retail Briefing: A weekly email with news, analysis, interviews and more covering the modernization of retail and e-commerce.
https://digiday.com/?p=281564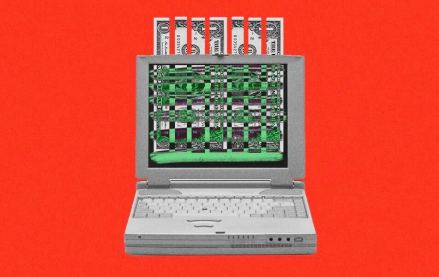 December 5, 2023 • 5 min read
Agency clients still see programmatic as an important part of their marketing budgets. But, overall, the uncertainty around programmatic could be causing them to lose confidence in online display ads as a marketing channel, and, as a result, agency clients are investing less in online display.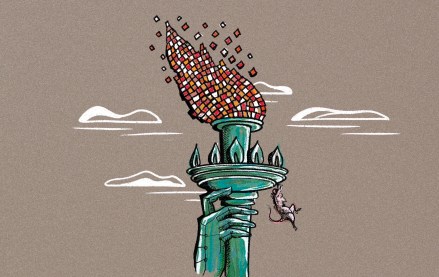 December 5, 2023 • 3 min read
There's a global AI race and different regulations in different countries might be slowing down – or speeding up – innovation. Here is a breakout of how regulations are being shaped on both sides of the Atlantic.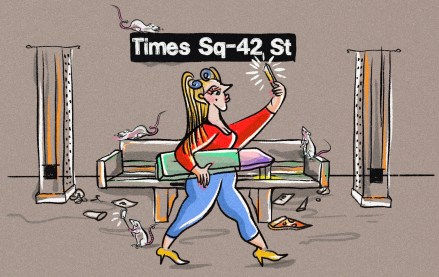 December 5, 2023 • 6 min read
Virality may mean something is simply viral within that niche rather than hitting a level like the Ice Bucket Challenge.