'Nobody has more touch points for creators': A Q&A with Scotty Tidwell, Enthusiast Gaming's new svp of talent
January 28, 2022 • 5 min read
•
•
On Wednesday (Jan. 26), leading Canadian esports organization Enthusiast Gaming announced the hiring of Scotty Tidwell as its new svp of talent. As the former Chief Community Officer at popular energy drink company G FUEL, Tidwell comes to the role equipped with over a decade of experience in generating engagement around endemic gaming brands.
Tidwell joined G FUEL in December 2018. During his tenure with the company, the energy drink became ubiquitous in the gaming scene through high-profile partnerships with leading community figures such as Felix "PewDiePie" Kjellberg and Nicholas "NICKMERCS" Kolcheff. The company also strengthened its ties to the community by hiring endemic talent to run its content and social media operations (including this reporter, who wrote freelance articles for G FUEL between 2019 and 2020).
Over the past six months, fans have engaged with G FUEL-branded content over 12 million times, according to the esports and gaming consultancy and data platform GEEIQ. (Tidwell credits a team effort for the brand's success.) Digiday reached out to Tidwell to learn how he plans to leverage his skills and experience to help shine a spotlight on the Enthusiast Gaming brand.
This interview has been lightly edited and condensed for clarity.
What were your responsibilities as G FUEL's Chief Community Officer?
My focus was all the amazing content creators that we were working with at G FUEL — how to build a stronger, more connected community, and not just have things be transactional. A lot of times, when you work with product brands, or influencer marketing programs and community building programs, they can seem very transactional, and my main focus was to make that not be a thing. I wanted a deep connection — even me personally, on my personal socials — with the creators that we work with, and not just going, 'dear content creator, will you help me promote this thing?'
It was seriously investing and taking time to really understand the creator and how I can be of assistance to them. Obviously, we want to do a brand deal. But how do we take that beyond just a transaction and make it so that they can see me as their advocate? This is something I've been trying to do for well over 10 years in this space, with all the different influencer programs or community programs that I've helped build or scale. [Before G FUEL, Tidwell worked as director of global esports and social media for the controller manufacturer Scuf Gaming.]
How was G FUEL able to generate engagement among its partners and their communities?
The program that G FUEL has is probably one of the largest influencer programs in the entire gaming space — probably hands down, when you're looking at the staggering number of partners. Sometimes you have creators that would post about G FUEL products every day, and then you'll see people that might not post a ton about it, but integrate it into their daily life or activity. G FUEL is a consumable brand, so that's a lifestyle,. When you wake up every day, some people choose coffee to drink, some people grab an energy drink or G FUEL. I think finding the people that are a good fit is, first and foremost, the most important thing. I never want to work with a creator that doesn't truly like or enjoy a product or service.
I used to tell the creators, 'Hey, G FUEL has 50 flavors, it's okay to say you think 10 or more are terrible.' You know, people ask me all the time what my favorite flavor is, and my answer is always anything with lemonade. If you ask me what I think about this pineapple drink, I'm telling you I hate it. That's my approach to working with creators: let's understand the things they like and don't like.
Enthusiast Gaming does a lot of things, but it's not a lifestyle brand like G FUEL. How do you plan to help Enthusiast influencers organically integrate the brand into their identity?
I will tell you that one of the things that excites me about Enthusiast Gaming is that most people in the gaming space really don't understand just how big it is, and all the things that we're involved in. G FUEL has one of the largest creator programs in the space — but when you look at Enthusiast, nobody really has more touch points for creators. You have Luminosity Gaming, and all the great things they're doing, and then you have content creators, the different esports franchises. On top of that, you throw in the multi-channel network that Enthusiast owns.
I feel like I have a lot of things at my disposal right now; a lot of opportunities for different creators. One thing that excites me the most was the recent acquisition of Addicting Games. Look at all the creators that were recently streaming Little Big Snake on Twitch — that's another title on Addicting Games. When 100 Thieves acquired the peripheral company Higround, one of the things they did was use one of our games called TypeRacer — they were all racing on the keyboards with Addicting Games. Things like that excite me, because it's not just an opportunity for Luminosity talent or Enthusiast talent, it's an opportunity for me to work with all sorts of talents across all types of organizations, because there's so much to Enthusiast.
Will you be working with Upcomer or The Escapist on the more journalistic sides of Enthusiast?
I will tell you that I would probably be a terrible journalist, so I doubt that I'll be personally doing anything with those brands. But if there's any sort of content they want to write about, or interviews, or anything like that, I might be able to assist them to get access to different talent, or helping talent with any kind of publication in general. If a request comes in, I might facilitate that.
https://digiday.com/?p=438143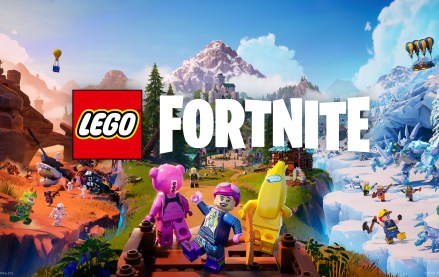 December 7, 2023 • 4 min read
The game worlds of "Lego Fortnite" are 20 times the size of the digital environment of "Fortnite: Battle Royale" — and they're built completely out of virtual Lego bricks, making the entire experience a showcase of the Lego brand.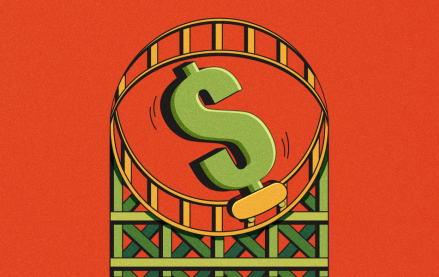 December 7, 2023 • 5 min read
In this week's Digiday+ Research Briefing, we examine the challenges facing programmatic advertising, how publishers, brands and retailers are giving up on X, and how publishers and brands are rapidly increasing their use of AI, as seen in recent data from Digiday+ Research.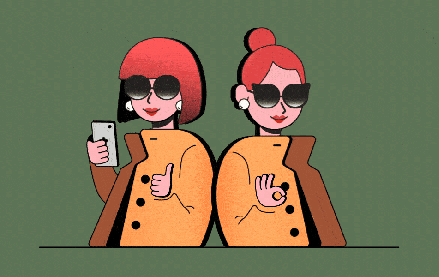 December 7, 2023 • 4 min read
The creator economy is on its way to becoming more like the programmatic market than many advertisers realize.