'No way fourth quarter will save the year': Agencies prepare for a long, painful road ahead
April 27, 2020 • 6 min read
•
•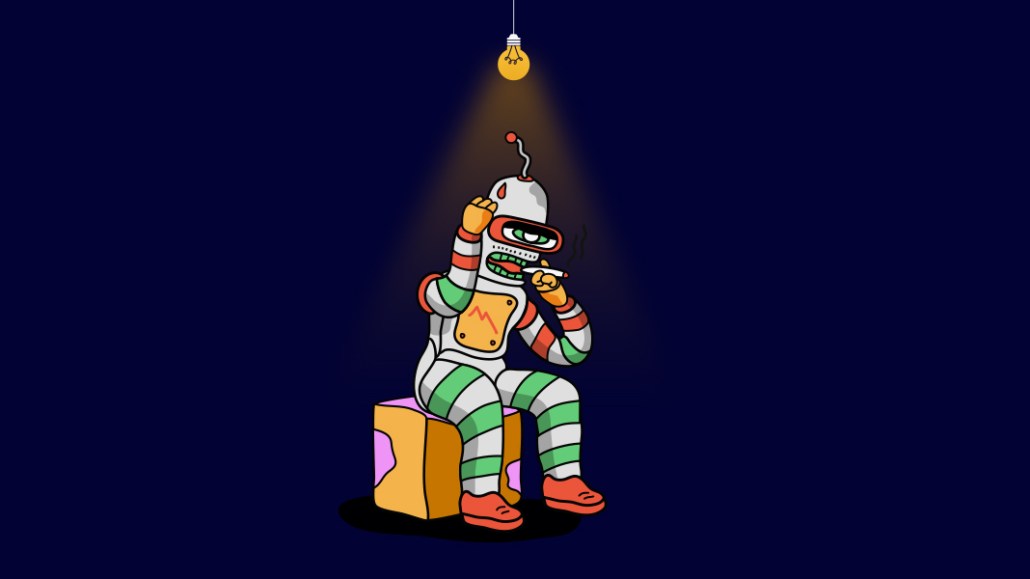 Ivy Liu
This Marketing Briefing covers the latest in marketing for Digiday+ members and is distributed over email every Tuesday at 10 a.m. ET. More from the series →
Talk to anyone in the agency business right now, it's a little like talking to a psychic. They'd rather not focus on the potential downfall of their business due to projects on hold, reduced ad spending or extended payment terms. They also don't want to talk about the bleak years to come. Instead, they want you to believe it's all going to be OK come fourth quarter.
"As an industry we love to operate on hope," said Christian Jacobsen, founder and partner at The Many, adding that the agency isn't setting its hopes on the fourth quarter but replanning every 60-90 days. "We're all extremely optimistic, and if the third quarter is not looking good, ultimately everyone moves to the next quarter believing [we'll bounce back then]."
The second quarter was already written off. During IPG's earnings call this week, CEO Michael Roth said the company expects "a very difficult second quarter, after which we should have a better line of sight into the full year." Now it seems like the third quarter may be, too. As I've asked agency executives about the future they ignore the third quarter and point to the fourth. Of course, not expecting much from the third quarter isn't totally new. As a CCO at a creative agency put it, the "second and third quarter are always quieter months."
But that puts even more emphasis the critical fourth quarter this year. The optimist's scenario: The economy by then snaps back to where it was, for the most part, pitches increase with clients seeing pent-up demand unleashed and spending picks up steam ahead of a blockbuster 2021, with delayed mega-events like the Summer Olympics and the baseball season.
Not so fast. There's another, more realistic scenario. As shelter in place orders are lifted slowly across the country, the economy as we knew it will also slowly come back. Various industries will have workers return. Some will return with fewer employees to account for the revenue lost. And some will have shuttered altogether, unable to manage the months of uncertainty. As that happens, people will slowly start to return their prior purchasing habits but it will be gradual. Without assurances of safety, people won't go en-masse to the movies or to restaurants or concerts. Snapping back is unlikely.
"While it's important to be hopeful that the fourth quarter brings about economic recovery, the danger lies in expecting a single quarter to make up losses or even reach a normal level of sales," said Emily Lyman, CEO and founder, Branch & Bramble.
Unfortunately, some agencies have already been operating this way before the pandemic, putting them at greater risk as the current moment has exacerbated existing issues.
"As the agency business has become more project-driven, it has also caused greater seasonality in agency revenue," said John Matejczyk, cofounder and chief creative officer, Muhtayzik Hoffer, adding that "first quarter and fourth quarter are where everything happens."
"Add in the wallop we're all taking with the virus, and the look to the fourth quarter becomes even more intense," said Matejczyk. "Some of the hope is reasonable. If we see a V-shaped recovery with pent up demand, we'll have a great fourth quarter. If, on the other hand, we see second wave infections, more lockdowns, and fundamental long term damage to the economy, then yeah, ain't no way the fourth quarter is going to save the year."
Even if the fourth quarter is strong, the hope that a return to normal will come and life will go back to what it once was seems shortsighted at best and deranged at worst. No matter the outcome of the fourth quarter, the pandemic will change the course of the business going forward.
"This pandemic is not going to just impact our industry for the next two quarters; it is changing all of our lives for the foreseeable future," said George Sargent, CEO of Arnold + Havas Media Boston.
Sargent continued: "Even optimistic predictions have highly attended live events — everything from live sports to industry conferences — on hold until 2021, which will have an adverse impact on everything from ticket and concessions sales, to travel and hospitality, to advertising spend and general employment. There will be no way to reasonably compare the fourth quarter of 2020 with the fourth quarter of 2019."
Some agency execs like The Media Kitchen CEO Barry Lowenthal have already accepted that pinning hopes on an excellent fourth quarter to get the business back to normal is unreasonable. "It's going to be a gradual reopening," said Lowenthal. "You're going to start to see a [return then but] reopening is going to last all through 2021."
3 Questions with Leeann Leahy, CEO, The Via Agency
What's your biggest priority right now?
Our biggest priorities have been transparency and communication with our team. We've been really clear with people about wanting to maintain our workforce and that's given people some sense of sanity because we've been very upfront about what we're doing and how we're doing it.
Have you had to furlough or layoff anyone? If not, why not?
We have not. We've been very fortunate. We've been working to change our business to eliminate the layers of people waiting around to approve or disprove of someone's work. We've gotten rid of all of that over the course of four years. Now, we have people who are core to the business and it makes it clearer to us how our structure works going forward. I believe it's protected us a bit from what a lot of the industry is going through.
When do you think ad spending will return to normal?
I would love nothing more than a bounce back in the fourth quarter. I'm not sure that's what I see. Certain categories like home improvement, cooking, food and beverage, consumer packaged goods will do very well. Others like travel, retail, apparel will have a much longer lag in recovery. I don't know that we're going to go from zero to sixty as an industry or with media spends overnight. I think it's going to be a much longer recovery. It's not all or nothing — we're going to be recovering in stages.
Brand sentiment
Johnson & Johnson has seen a 61% increase in positive brand sentiment since the beginning of the pandemic, according to new research from technology platform Influential. The company measured brand sentiment via 3 million social media mentions of 25 brands, examining the sentiment the four weeks before March 13, when the global pandemic was announced in the U.S., and the four weeks after to see how brands fared. J&J has seen the sharpest increase, which Influential attributes to the company's work to create a vaccine and creation of a relief fund.
"Brands that use their position and resources to be helpful and relevant during the pandemic will leave a positive impression on consumers," said Ryan Detert, CEO of Influential. "It's easier for consumers to recall and consider purchasing from these brands, especially after they have left a positive impression on them."
Quote of the week
"Hoping for 'good' might be foolish; hoping for 'better' is smarter," said Guy Hayward, Global CEO, Forsman & Bodenfors, when asked about agencies pinning their hopes on a return to normal later this year.
https://digiday.com/?p=365192
September 28, 2023 • 4 min read
•
•
Some content creators are using generative AI tools to spark new levels of creativity and innovation and are sharing their experiences online in how they're using these tools to streamline their workflows and boost productivity.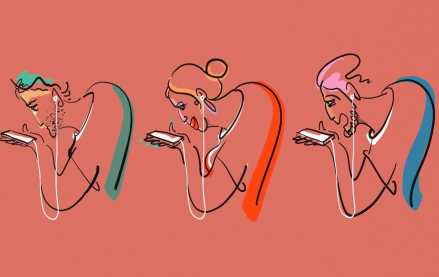 September 28, 2023 • 6 min read
•
•
In this edition of the weekly Digiday+ Research Briefing, we share focal points from Digiday's recently released reports on marketers' evolving social media tactics, including how they're using Facebook less and diving into YouTube Shorts more.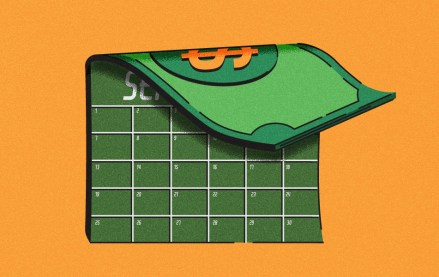 September 28, 2023 • 4 min read
•
•
In 2023, some brands' executive boardrooms are still insulated from the chill of crypto winter, for better or worse. But the rising pressure of crypto skepticism has made it more urgent than ever for companies to figure out how to use blockchain technology to support their core offerings and customer base rather than simply dropping branded NFTs and hoping for the best.