'No-one knows the right answer': Digiday Research shows return-to-office strategies are in flux
May 24, 2021 • 7 min read
•
•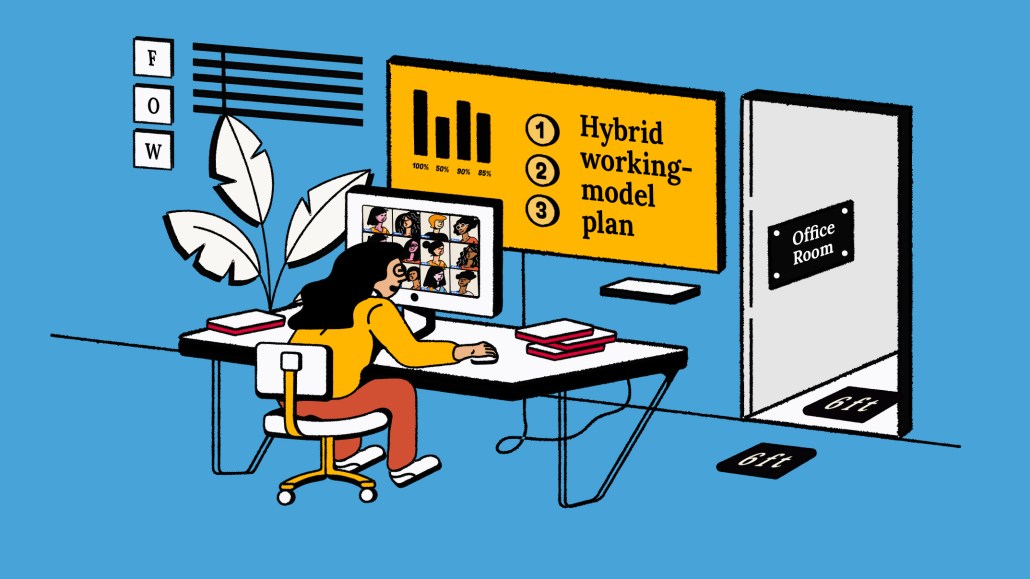 Ivy Liu
This article is part of the Future of Work briefing, a weekly email with stories, interviews, trends and links about how work, workplaces and workforces are changing. Sign up here.

Despite the global vaccine rollout, cities like New York and London returning to a semblance of normalcy, and the European Union's announced reopening of borders to outsiders, the media and advertising business remains in a state of flux over the return to the office, with strategies still a decidedly mixed bag.
Questions that remain involve everything from mask etiquette to vaccination requirements to what policies around the long-term return to the workplace look like.
Digiday surveyed 329 professionals across media and marketing in April, including publishers, agencies, brands, and platforms. Publishers and agencies made up the largest groups. Among those polled, 28% said they hadn't heard anything from their employers about a return to the office. Fewer than half of respondents overall said they would be willing to return to the office full-time over the next six months.
The report also highlighted people badly misjudged how quickly things would return to normal. For a previous poll in January, 38% of the same number of respondents said they expected to do in-person meetings within three months. But when surveyed in April, fewer than 20% had actually done so. Meanwhile, 20% of respondents said in January that they expected to attend in-person conferences in three months' time, whereas in reality only 4% ended up doing so.
Mirroring the survey's findings, a check-in with agencies across the U.S. found a diversity of plans, would-be plans – or in some cases, the lack of any plan for a return. The disparity has to do with variables like local guidelines, vaccination rates — and in all cases, the points of view of employees.
M&C Saatchi Worldwide's New York-based MCD Partners, whose clients include Nestlé and AT&T, has regularly surveyed its teams to gauge their feelings about the return — and in doing so, found that the needle tends to move. Whenever COVID-19 cases spiked, for instance, respondents were less willing to commit to doing business in person, according to Wasim Choudhury, partner, COO and CFO of the agency. MCD Partners does not yet have a firm plan for reopening.
Another advertising firm without a set return plan is San Francisco-based Pereira O'Dell. "We aren't mandating people come back," said Rob Lambrechts, chief creative officer of the agency, whose clients include Corona and Intel. Rather, the company's focus is on creating the workspace of the future for after employees do come back, he stressed. "We have the once-in-a-generation opportunity to reimagine how we work," he said. "We need to take advantage of it."
Drew Kraemer, CEO of digital marketing agency Code3, which returns in June under a phased approach, found that employees' attitudes vary by geography — with employees in hard hit places like New York understandably more concerned about returning. The agency, which works with marketers like Chipotle and LVMH, surveyed all staff and found that while they're excited about going back, they also appreciate — and will continue to value — remote working. The agency will require that employees sign up to resume in-person business. "Safety is our priority," said Kraemer.
At global creative shop Wongdoody, which is part of Infosys and has done work for companies like Amazon and Honda, there hasn't been the assumption of a quick return, according to Brandy Flaherty, manager of HR and talent, as less than half of the workforce is interested in a blanket, full-time return. That said, more than half have indicated they would return if in-office time were to be less than 50% and dictated by the employee. "There are some that are eager, some that are resistant, but the majority fall somewhere in the middle," she said.
At Brooklyn agency Madwell, which has done work for brands like Absolut and Vita Coco, 67% of employees expressed a strong desire to return to the office, almost all with two caveats: that all team members are vaccinated and the hope they could work remotely at least one day per week.
"From the very beginning, we told our people that we didn't feel the need to be one of the first companies returning to the office, and we'd build a plan that could flex as the environment around us continued to evolve," said Mark Battista, managing director of Boston agency GYK Antler, which has created campaigns for Red Bull and Bose. The foundation of reopening plans at GYK Antler is its so-called "3-2-1 Hybrid Work Approach — three days in the office, two days remote, one creative culture."
Some marketing firms have already flung open their doors.
Cheil Worldwide's McKinney, whose clients include Crocs and Procter & Gamble, reopened its offices in Los Angeles and Durham, North Carolina, on May 3, with its New York outpost set to resume operations soon, according to CEO Joe Maglio. The agency will require that all employees who return are vaccinated, and after an optional period in the summer, expects everyone to be, as the CEO put it, "within a reasonable, daily commute of one of our offices" by September 20. It won't expect people to be back in the office five days a week, however. 
"While we're going to do our best to take the perspective of our teams into account, the reality is that nobody knows the right answer" about resuming face-to-face, Maglio said. "While there's no way to make a decision that will have everyone cheering, we're going to respect what's been working and be honest about what hasn't worked as well over the last year and ultimately find the right balance."
3 Questions with Nabil Sabet, group director, design and architecture firm M Moser Associates
How can you build a successful culture with a blended, hybrid workforce?
The office has shifted from a place where employees perform individual and task-oriented work for over eight hours each day to a resilient and adaptable space where people come to interact, collaborate and ideate before transitioning back to remote work and individual tasks. The new blended workforce requires a blended workplace. The blended workplace integrates the physical, social and digital elements of the work environment to support the team's distributed work style.
Can you give specific examples of what that looks like?
A digital work environment that integrates team culture and creates an equitable experience both inside and outside the physical workspace is critical in blended workplace. In contrast to one centralized location, a blended workplace operates as an ecosystem of remote and communal settings, all connected digitally. Employee experience and wellbeing impacts company culture which is why it is essential to put mental health, security, purpose and a sense of belonging at the top of the business agenda. Moveable walls and furniture can give employees the power to reconfigure and access the type of space needed to complete a certain type of work. Accomplishment can be difficult to assess without being in a group and working together to push the needle. A successful distributed workforce requires frequent temperature checks to see how things have progressed, understand achievement and motivate to move forward. Clear and frequent communication is also critical.
What are the biggest opportunities that can come from this trend?
Performance measures must now shift to focus more on outputs rather than traditional inputs such as attendance, hours spent working, presence in meetings. This readjustment places the value on what we achieve more than the process of getting there. Working independently and autonomously will also become the norm as leaders empower their teams to make decisions and perform tasks with less direct oversight. Adaptive and collaborative work requires the right environments matched with the right workflows and technologies. We must break old norms and push through to new ecosystems that build resilience, foster human connections and nurture culture, purpose, and innovation. With coming to the office now a conscious choice instead of a default mode, we don't come together just because we have to, we come together intentionally and for a purpose. We might even be more focused and productive when we do.
By the numbers
86% of 2,000 U.S. respondents said they felt their personality change as a result of the pandemic in one or more of the following areas: extraversion, agreeableness, openness to experience, conscientiousness and neuroticism.
[Source of data: Oracle CX's Human Habits survey.]

70% of 350 CEOs, COOs and HR and finance leaders surveyed across the U.S. plan to have staff back in the office by this fall.
[Source of data: LaSalle Network's Office Re-Entry Index.]

Surveys of 37,271 U.S. adults in May showed younger age groups with low incomes are among the least likely to be willing to get vaccinated. Less than half of 18 to 34-year-olds who earn less than $50,000 a year either have been vaccinated or plan to be.
[Source of data: Morning Consult's Vaccine Dashboard.]
What else we've covered
A growing number of companies are implementing plant-based initiatives as veganism continues to grow amid grave environmental concerns.

In a home-working world, employees, devices and the cybersecurity team are dangerously separated — and this has increased the threat from cyber criminals. We spoke to a range of security experts to find out how employers can guard against cyber attacks in a long-term hybrid and remote-working set up.

As vaccination numbers in the U.S continue to rise, some businesses have begun to offer customers gifts if they've been vaccinated, as a way to increase first-party data sets.
This newsletter is edited by Jessica Davies, managing editor, Future of Work, Digiday. For any FOW-related news, drop me a line at jess@digiday.com.
https://digiday.com/?p=414878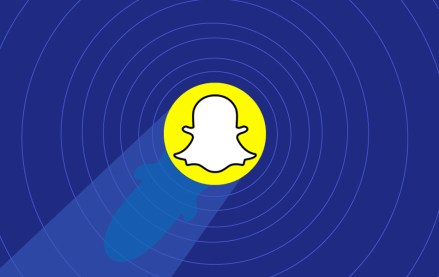 September 29, 2023 • 3 min read
•
•
"We are not diminishing the importance of AR," he said. "In fact, we are strategically reallocating resources to strengthen our endeavors in AR advertising and to elevate the fundamental AR experiences provided to Snapchat users."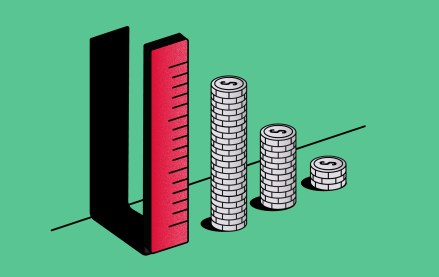 September 29, 2023 • 4 min read
•
•
In Q4 of this year, Activision Blizzard Media is launching in beta a new measurement tool dubbed the Attention Measurement Scorecard. The goal: to raise brands' and marketers' confidence in in-game advertising.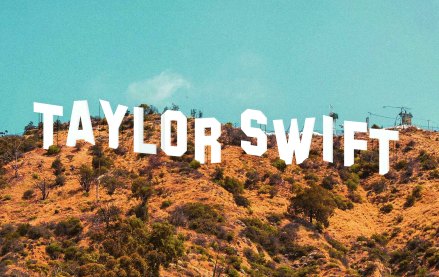 September 29, 2023 • 4 min read
•
•
The concert film will likely help build on cinema advertising's momentum after Barbenheimer.