The programmatic revolution will not be televised. That's because the march of automated, data-driven ad strategies that have taken the Web by storm are only slowly coming to the fore in TV, still by far the largest ad medium.
Advancements in targeting and tracking are enabling marketers to execute smarter, more efficient TV buys, securing targeted audience segments by income, ethnicity or even purchasing behavior. While the labels can be fluid and confusing — some call this practice "programmatic TV," while others find "addressable TV" more accurate  — the television advertising industry is inching toward a structure that more closely resembles the digital media world, if with special characteristics.
"Addressable TV and video is definitely here," said Kathleen Brookbanks, chief operating officer at OMD USA. "There are many complexities to making it a definable reality that is cost-efficient for our clients, but without a doubt, it's here, and there's no question we'll work through many of challenges."
Brookbanks is a board member of the American Association of Advertising Agencies (the 4A's), which on Wednesday released a report on the state of data-driven video and television buying. Here are a few things we learned from the report, its authors and other industry experts:
Data partnerships fuel the buying process.
DirecTV alone has 11 partnerships with data firms, including Nielsen, Experian, Acxiom and Rentrak. Dish has just as many. These video programming providers share their subscriber data with these partners. Media buyers can indirectly leverage that data to ensure they're actually buying a TV spot watched by highly specific audiences: parents over 50 in the market for home insurance, for example, or Hispanic millennials who own an Android device. The process is double-blind, so the video providers never see the marketers' data and vice versa, but the end result is far more precise TV ad targeting than in the past.
"We have always had the ability to understand who those people are, but we have not always had the mechanism to buy against that information," said Brookbanks. "Now there are more and more opportunities to do that."
Real scale has arrived for advanced data buys.
Through traditional "linear" television — programming that runs on a standard 24-hour schedule, not on-demand — there are now roughly 60 million households that advertisers can more precisely target through Dish, DirecTV, Cablevision, Comcast and other video programming distributors, according to Brookbanks. Specific geographic "cable zones" enable targeting of small groups on linear — and in video-on-demand environments, targeting can become even more exact, sometimes down to the household level. Altogether, less than 30 percent of TV households can be geo-targeted this way, but the scale is growing as newer set-top boxes edge out less-advanced models.
Tech isn't the only hurdle holding back data-driven buying.
Beyond technical barriers, there are plenty of reasons that the vast majority of television inventory is still sold the old way, without advanced targeting and tracking techniques. ABC, CBS and NBC aren't currently offering their inventory through addressable platforms. Some cable networks are holding out as well.
"National networks don't want to sell inventory that way, because they don't want to break up their inventory unless someone was willing to guarantee them substantially more revenue, and that hasn't happened," said Brian Wieser, senior analyst at Pivotal Research Group. "And over-the-top [Web-connected TV] remains a tiny portion of it."
Even if there is sufficient inventory available, highly-targeted TV campaigns don't make sense for some advertisers. Geo-based targeting comes with a price tag typically three to five times higher than traditional TV, according to the 4A's report. For a generic Coke campaign, paying that premium may not make sense: The market for soda is pretty broad. For Anheuser-Busch or Coors looking to peddle gluten-free beers, however, targeting a more specific population segment may make financial sense.
"While it may sound great that I can only target this finite amount of folks, the cost for the market may be so high that it doesn't actually make sense," said Jeff Minsky, director emerging media investment at Omnicom Media Group and co-author of the report. "For each individual campaign, you have to do that math."
Marketers can't figure out personalized creative.
Targeting specific audiences is good, but targeting them with custom messages is far better. Yet marketers are struggling to figure out how to best do that, even as they recognize the conceptual value of a personalized ad strategy.
"When you create these opportunities for this one-to-one [advertising], obviously you're doing so to create greater relevancy," said Brookbanks. "So we have to sort how you can fix creative versioning using technologies. That's the only way this is going to be worth it, because there is a premium in cost."
Targeted TV advertising firm Visible World has offered this capability through Cablevision for some time, but there hasn't been major uptake of the feature, according to a source. Some financial institutions have tried advertising their various products and packages differently to people at different income levels, for example.
"I don't want to speak to my current customer the same way I want to speak to a potential customer," said Minsky.
Cutting-edge tech holds alluring potential for marketers
The television ad market is an industry in transition. The end of that transition may be TV targeting that rivals — or ultimately integrates with — the digital ecosystem.
Certain television manufacturers, including Samsung, LG and Vizio, have included technology in their devices that enables the TV to recognize content being viewed on the screen on a second-by-second basis through audio or visual output, regardless of the input device. Think of it like a Shazam-type capability that lives inside your TV. Additionally, Samsung and other manufacturers are rolling out single sign-in IDs to differentiate between individuals within the household.
"On single sign-in and automated content recognition, it's very early," said Minsky. "We want to make sure it's compliant, high-quality data, but there's a lot of opportunity for us to get a lot smarter. These technologies will help us look at a multiscreen world in a much more sophisticated fashion."
Main image assets courtesy of Shutterstock
https://digiday.com/?p=111261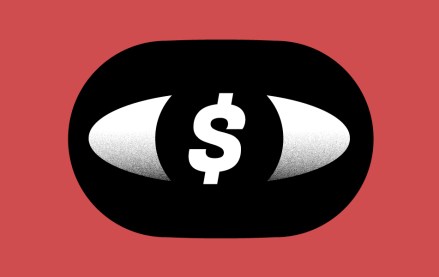 December 5, 2023 • 3 min read
The latest edition of the ANA's programmatic transparency report claims $22 billion can be saved by drastically cutting the ad tech bloat.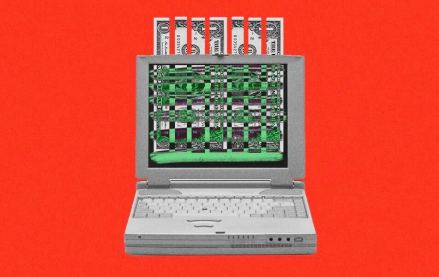 December 5, 2023 • 5 min read
Agency clients still see programmatic as an important part of their marketing budgets. But, overall, the uncertainty around programmatic could be causing them to lose confidence in online display ads as a marketing channel, and, as a result, agency clients are investing less in online display.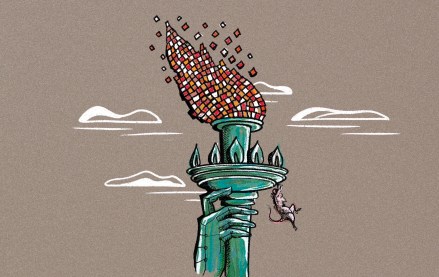 December 5, 2023 • 3 min read
There's a global AI race and different regulations in different countries might be slowing down – or speeding up – innovation. Here is a breakout of how regulations are being shaped on both sides of the Atlantic.