'Nascent and nebulous': The state of CBD advertising
July 10, 2019 • 8 min read
When Hath, a newly launched CBD brand, had an ad approved to run on Facebook and Instagram earlier this month, the video didn't show any of the company's products, and purposefully used "neutral language," according to Kelley Ireland-Kelly, co-founder and CMO of Hath. The copy on the ad: "Discover the next generation of wellness and start feeling better today."
"You really have to avoid language that would send red flags to the FDA," said Kelly. "The challenge is that it doesn't really provide a lot of information for the customer or solve a lot of their questions because our ads that are approved have to stay pretty vague."
CBD may be a booming business — in recent years, brands have added CBD to everything from makeup to petcare; by 2024, BDS Analytics estimates that CBD sales will be more than $20 billion in the U.S. — but advertising CBD products isn't easy.
While many brands may sell their products direct-to-consumer, they can't apply the strategy of a typical DTC brand — lots of digital ads, generally on Facebook and Instagram — to stand out. For one, typically CBD brands have to work with lawyers to make sure each piece of creative is compliant with state and federal regulations as well as platform policies. That's why some brands are using influencer marketing, print, out-of-home, audio, television, even postcards, to reach consumers. Many are also doing most this themselves — they often have to keep an eye on changing policies and change up creative quickly — which means shoring up internal resources.
Federal and state laws, as well as advertising policies across platforms, are changing constantly, making it difficult for CBD brands to figure out how to market. Those regulations and policies impact not only where CBD brands can advertise but what the creative should look like, claims the brands can make and what the brands can pitch to consumers. 
"It's unique to each state," said Michael Cammarata, CEO of Neptune Wellness Solutions, parent company of CBD brand Forest Remedies. "You have to look at by platform, by state and by the local marketing laws in each state. You have to take into consideration the age limits as well as what's allowed and what's not allowed in the marketing creative by state." 
While those policies and regulations have made it more difficult for CBD brands to navigate the advertising landscape, especially digitally, that hasn't turned them away. In the past month, CBD beverage brand Recess has started to do a small amount of paid advertising using programmatic display ads through Quantcast and Taboola, according to Benjamin Witte, Founder and CEO of Recess, who said that results have been "promising." CBD brand Koi, which offers oil, juices and gummies, has advertised on Snapchat, which has approved ads promoting CBD products that contain no THC in some places. Those approved ads, which must be devoid of health or therapeutic claims, also have to be age-gated.
Pinterest, Reddit, Twitter, Twitch, Google and Amazon do not allow CBD advertising on their platforms, according to representatives for the platforms. Facebook recently softened its policy to allow topical hemp CBD brands. That means CBD brands are using channels like radio, outdoor and podcasts.
"[It's] nascent and nebulous, like much of the industry itself," wrote Alex Capano, chief science officer for Ananda Hemp, which offers CBD oils, in an email. "It's a crowded space and there's a lot of misinformation and noise out there. It's difficult to get accurate information to the consumer who is trying to navigate the unregulated market and make an informed decision. It requires a much more grassroots approach." 
Ad creative and influencers
Educating consumers about CBD can be hard to do with digital creative, given the limitations. That's why some brands are looking to influencers as well as audio advertising to get testimonials about the products out there. Hath is spending money podcasts while Koi has employed radio ads in Southern California. 
"For us, it's education and the ability to talk about the quality of our product," said Tod Campbell, vp of sales for Koi, who noted radio ads allow the company the ability to talk about the third-party testing, which it spends roughly $30,000 a month to do to verify that its product has CBD. "It offers more flexibility than other platforms but still has to be careful about what you say."  
Koi has also started to work with influencers. That's a strategy other CBD brands, like Zenpup, have employed to build their brands. By using influencers — Zenpup has focused on fashion and dog influencers — the brands have found another way to get on social platforms.
"Marketing is going back in general to word of mouth," said Cammarata. "You want to amplify consumers and reviews to let the consumers drive the brand."
Some CBD brands have spent more time on brick and mortar, television, experiential, out-of-home, print and radio advertising to get the word out.
Koi sends out 22,000 postcards per month and just bought a 40-foot RV trailer to outfit with company branding and drive across the country, according to Campbell, who added that the company puts at least 5% of its profits back into marketing and spends in the thousands upon thousands of dollars every month on marketing. Koi has also currently has over 100 billboards across Los Angeles.
Recess, meanwhile, has "focused almost exclusively on content marketing on Instagram, offline experiential marketing, and brand collaborations to drive brand engagement, buzz, and earned media," wrote Witte in an email. "We have an omnichannel distribution strategy with a majority of our sales coming through traditional retail channels so our primary objective is creating brand awareness and engagement to drive sales velocity offline." 
In-housing and lawyers
Regardless of the way brands advertise, CBD marketing requires a constant eye to policies and regulation changes. Brands typically work with lawyers to vet if their creative work, making sure it is compliant with the various policies. They also typically use in-house creative teams — sometimes coupled with agencies — to make sure they can change creative quickly and easily to fit with the platform policies. 
"There's this giant laundry list of keywords that in any other brand you'd be like, 'We have to double down on it because this is going to lead the customer to understand what our value proposition is,'" said David Bozin, COO and co-founder of Zenpup, a CBD brand to help calm anxious dogs, on why the company uses in-house creative. "But we have to be really careful around the verbiage and also the imagery. It has to be a straight product ad and it's very cut and dry." 
Hath has an in-house creative director who creates all of its marketing assets including social posts and emails. "I feel strongly that you need an in-house team to be flexible, switch your language and constantly pump out content," said Kelly.
Cammarata uses a hybrid model for creative, working with an in-house team to modify creative internally in real-time but also employing an agency partner to navigate state and federal regulations.
A crowded market
As CBD has grown in popularity, a number of brands have entered the space making it more difficult to stand out. "The proliferation of CBD across a number of categories, along with a lack of understanding about the product by consumers, has led to the inevitable skepticism that CBD is just a gimmick like other self-help fads that have come and gone one after another," wrote Chris Sojka, co-founder and chief creative officer at Madwell, in an email. 
Strict advertising limitations can add to the confusion. "There is a lot of uncertainty in the CBD space," Andrew Hemingway, President of Toasted Collective, a premium cannabis advertising marketplace. "The companies that are making CBD are being moved away from telling the customer what's actually in their product. It's like if you are an orange and Vitamin C is outlawed. You couldn't can't say I have Vitamin C, you would have to say you are just an orange."
"The smartest brands stand for something beyond just the product they make, and are using those values — whether it's education, entertainment, self-care, social justice, etc — to share their brand story through owned content, branded partnerships, IRL experiences, and retail," said Verena von Pfetten, co-founder of CBD publication and CBD brand Gossamer, in an email. The company recently advertised the box for its CBD oil in its print publication and directed consumers online to learn more about it. 
Even as more brands enter the market and advertising is difficult, consumer interest in CBD is growing. "You can't underestimate consumer interest in CBD," said Michael Klein CEO of CannabisMD, an online library on cannabis and cannabidiol. It is one of the most searched terms in the U.S. on the internet and globally. That consumer interest has completely outpaced the regulatory bodies, the regulatory bodies inside each of the platforms and that's why we're seeing the updates regularly. We're just at the beginning." 
https://digiday.com/?p=340378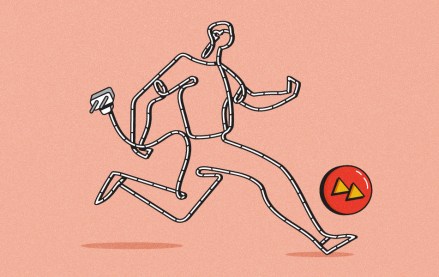 September 22, 2023 • 4 min read
Women's sports are having a moment. Brands, media companies and agencies are looking to get in on the action.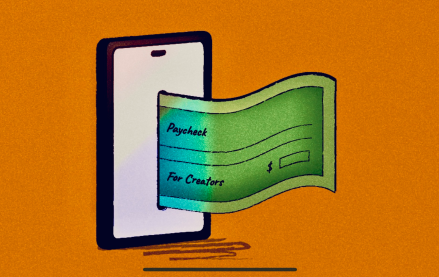 September 22, 2023 • 6 min read
The Hollywood strikes were supposed to be a game changer for many of them, but the situation hasn't quite lived up to the hype.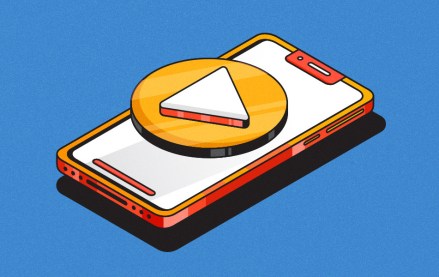 September 22, 2023 • 5 min read
Given the rise of short-form video, agencies that focus on the format, rather than specific platform expertise, will reap the rewards.