The rise of Breitbart and focused attention on hard-right, fraudulent and fake-news sites have created renewed interest in blacklisting among brand clients, who look to it as a way to make sure their ads aren't appearing on sites that will embarrass the brand.
It's a tactic not without its issues. Buyers generally have a list of sites they are blacklisting that can be sent to clients. Clients can obviously tweak and remove as needed. But it's difficult. For example, a blacklist template that is currently being used by multiple buyers includes everything from obviously problematic sites like "addictinginfo.org" to legitimate news sites like The Drudge Report. There's even "satire," like The New Yorker's Borowitz Report.
Mediasmith's blacklist, which includes about 900 sites, was based off a list created by Massachusetts' Merrimack College professor Melissa Zimdars, who after the election made a publicly available Google doc that she said categorized "false, misleading, clickbaity and satirical news sources."
The document, which can be found here, gives a sense of how to analyze news sources that buyers and those that create blacklists can use. They include: "avoid websites that end in 'lo' like Newslo" and "odd domain names."
It's comprehensive: It recommends watching out for publishers that let bloggers post without editing, such as blogs on Forbes or BuzzFeed community posts. Marcus Pratt, who heads insights and technology at MediaSmith, said that his list was developed off Zimdars' list, taking anything labeled fake, unreliable, bias or conspiracy.
It's a very tricky line. Sure, media can be left-leaning and liberal, but so can agencies. While there may statistically be more conservative-leaning fake-news sites out there, there are left-leaning ones too. Ultimately, drawing up a list of what is characterized as "hate speech" or "bigotry" depends on your leanings politically. And agencies lean left. 
Blacklists can be made either by brands or agency buyers. Often, buyers will start with a list, like the one from the Merrimack professor above, or run through the top sites on comScore as a starting point, then whittle it down, manually. Eric Kirtcheff, global director of ad ops at Essence, said a basic list with fake news, alcohol or adult content is available to all teams inside the agency. "Fake news is a newer topic," he said. That list can number into the hundreds of thousands. Clients now sit down with his team weekly to check on what they're comfortable with — for example, plenty were OK buying on Breitbart but changed their tune after social media complaints. And the net keeps getting wider: Recently, a flag went up because of an article on pedophilia in Salon, which wouldn't be blacklisted.
Mani Gandham, CEO of Instinctive, said that blacklists used to be created by brand advertisers with specific publishers listed. But lately, they're being introduced by agencies, who now pool them together across teams. Groups like Sleeping Giants, the Twitter account that encourages people to screenshot brand ads on Breitbart news and put pressure on those advertisers to blacklist that publisher, have also made buyers more proactive. Sleeping Giants has spent the last few months putting brands on blast for showing up on Breitbart. 
John Montgomery, head of brand safety at GroupM, said that due to reputational issues, brands are more aware of this, so the agency is too. But the agency "would as easily block radical sites on the left as on the right" and does recommend that if brands want to be very careful, they'd block anything that even comes close to problematic, even if it's satire. "Block the whole thing," he said.
Blacklists, however, are certainly not foolproof. It's a bit of a fishing expedition: Sites, especially in the fake-news variety, disappear and then crop up again under different domain names almost daily. On the ad ops side, sellers can also be domain spoofing — purchasing "masked sources," like hiding certain publishers as just "News site" in auctions. "The challenge in the industry now is that blacklists can be applied at multiple levels, either at the ad server or the DSP," said Kirtcheff. "But what doesn't work is where there's an inventory source that anonymizes URLs. We've had ads show up on Breitbart even after we'd blocked them."
Marc Goldberg, CEO of TrustMetrics, said that the scale and speed of the Internet has increased the "unknowns" on blacklists. "Blacklisting is a whack-a-mole game," he said. "
https://digiday.com/?p=224744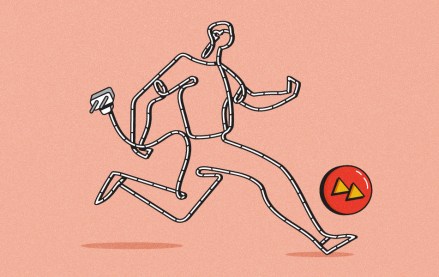 September 22, 2023 • 4 min read
Women's sports are having a moment. Brands, media companies and agencies are looking to get in on the action.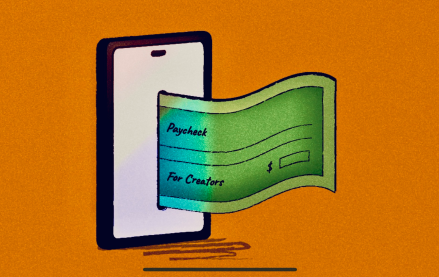 September 22, 2023 • 6 min read
The Hollywood strikes were supposed to be a game changer for many of them, but the situation hasn't quite lived up to the hype.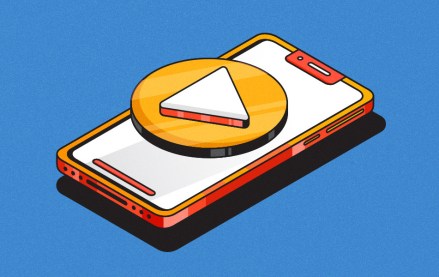 September 22, 2023 • 5 min read
Given the rise of short-form video, agencies that focus on the format, rather than specific platform expertise, will reap the rewards.