'More pressure' to understand how people are shopping: How Clorox is evolving its DTC strategy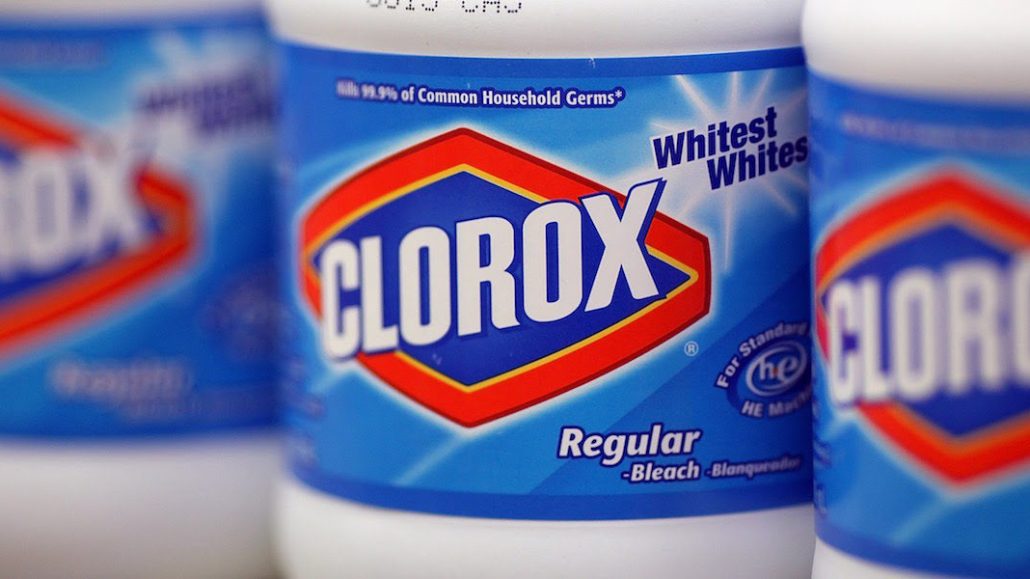 For nearly two years, Clorox has been building out its direct-to-consumer practice with Jackson Jeyanayagam, vp and general manager of DTC for the brand, at the helm. The consumer packaged goods company has taken a hybrid approach — using acquisitions (like Nutranext), creating a new brand (Objective) as well as creating a DTC strategy for existing Clorox brands (like Brita and Burt's Bees) — to make the company more DTC savvy.
Clorox isn't alone in building out an aggressive and evolving DTC strategy. Major marketers like Procter & Gamble and Anheuser-Busch have been working to make their brands more DTC or start new DTC brands with start-up studios or venture arms. And this year, with many consumers still shopping online rather than in-store due to the coronavirus crisis, major CPG companies like Pepsi and Ocean Spray have leaned more heavily into or accelerated their direct-to-consumer strategies.
Even so, Clorox's push into DTC is more about understanding the company's customers rather than replacing its retail strategy. "While I believe DTC is very important, it'll never come close to the performance at retail stores or on Amazon," said Jeyanayagam. "But I don't think that's our goal — our expectation isn't that DTC would be half of Clorox sales."
The point of the DTC for Clorox, said Jeyanayagam, is to get closer to the company's customers, create a better customer experience overall and to understand the "path to purchase and consideration set" to better inform its overall omnichannel marketing strategies. The DTC team at Clorox now has roughly 50 employees working on digital product experience, creative, growth, data science and analytics, engineering, research and development, operations, finance and innovation. 
For CPG companies like Clorox, which recently started working with Google's data analytics platform Looker to help manage the company's growing customer data, there is "more pressure" to understand how people are shopping and to manage the relationship with customers more closely now because of the pandemic, according to brand consultant and co-founder of Metaforce Allen Adamson.
"Most major manufacturers chasing DTC are well aware of the opportunity cost of intelligence in ceding control of consumer data to a channel intermediary," said Dipanjan Chatterjee, vice president and principal analyst at Forrester. "The pandemic-induced retail disruption has been yet another wakeup call to the pitfalls of not having a clear and controllable line of supply to consumers."
As for media strategy, over the last year, the DTC team has started to work more closely with Clorox's in-house agency as well as the marketing team. As previously reported by Digiday, Clorox has had an in-house agency for over twenty years, but more recently its in-house shop, Electro, started to dabble in programmatic media buying.
That said, for the DTC brands under its purview, the DTC team is still managing the media spending strategy. Generally, the team would be spending the majority of the media budget on Facebook and Instagram but Clorox still isn't spending on those platforms; in July, Clorox CMO Stacey Grier told Adweek that the company would not be advertising on the platforms for the rest of the year because of the boycott.
With that being the case, the DTC team has been investing more in Google as well as testing spending on other channels. Jeyanayagam did not specify how much more the company is investing in each channel and or the DTC brands' media budgets. "We're testing podcasts, direct mail, affiliate [marketing with influencers], Google, Amazon," said Jeyanayagam. "Those have all been channels we've invested in more to figure out how we replace that Facebook and Instagram revenue."
While the performance on Google and Amazon has been solid, the other channels have been inconsistent. "Facebook and Instagram are hard to replace from a DTC standpoint," said Jeyanayagam. "They are very strong, consistent channels, but we were going to get to this point anyway where we had to figure out replacements. We can't just spend half our budget on Facebook or 70% of our budget on Google and Facebook. I would say there's a lot of potential [with other channels]."