MiQ has entered advanced talks with potential new private equity backers
July 12, 2022 • 6 min read
•
•
Ivy Liu
MiQ is in advanced discussions over a potential majority investment Digiday has learned with sources indicating that a private equity firm has now been identified as a prospective principal backer of the ad tech firm which could be valued at close to $1 billion.
The developments come five years after ECI Partners became a minority stakeholder in the company, then known as Media iQ, after it made a "significant" investment – financial details of the deal were not disclosed – in MiQ.
Since early 2022, the ad tech company has engaged a number of parties, including the M&A advisory arm of HSBC, over a potential deal with separate sources, all of whom requested anonymity due to commercial sensitivities, noting that multiple PE firms subsequently contacted industry experts to better assess MiQ's value proposition.

Digiday understands that recent days saw MiQ enter into advanced discussions with a single PE firm with sources indicating any potential deal, which would see ECI Partners sell its stake in the company, could close in the coming weeks.
Key financial MiQ stats
$600 million+ in revenues
$15.9 million in profit (after tax) in 2020
Estimated valuation $800-$1 billion
U.S. revenues account for more than 2/3 of total group revenue
MiQ co-founders Gurman Hundal and Lee Puri, CEO and chief growth officer respectively, confirmed the company has spoken with several PE firms in recent months although they declined to name any specific entities they have engaged with.
They told Digiday any potential deal would not equate to the company "changing its trajectory" and that the pair would remain in situ long-term.
"The goal of what we set out to do 12 years ago is the same now," said Hundal, "and we want to be doing that for decades to come."
Puri added, "Finding the right partner that is aligned with our values going to be a really important part of our future narrative and future growth."
ECI Partners is a PE outfit whose specialty is investing in medium-sized companies – typically these are "businesses valued up to £300 million" ($359 million) – and then helping said businesses accelerate their growth plans with a particular emphasis on "internationalization."
The PE firm also claims U.K.-headquartered MiQ's revenues have increased by 240% in the U.S. since its 2017 investment and that the ad tech firm now also has a scaled presence in APAC and the Indian subcontinent.
Sharp revenue growth
Documents filed with Companies House, a registry containing audited information on U.K. companies, during September 2021 state that MiQ's 2020 turnover was $337.6 million (the bulk of which was generated by its international operations) equating to a profit of $15.9 million after-tax.
Sources familiar with developments at MiQ told Digiday the ad tech company's revenues have grown considerably since 2020 and are now comfortably north of $600 million. Separate parties, all of whom requested anonymity, estimate that MiQ would likely be valued in the region of $800 million-to-$1 billion.
One source who advised a potential bidder described MiQ as "best in class" adding that it has managed to maintain a highly-skilled workforce (its headcount is in the region of 800) in a competitive environment. Meanwhile, another source made note of MiQ's entry and subsequent rapid growth in the U.S. market with ECI Partners separately claiming that "over 2/3 [sic] of total group revenue" is generated there.
MiQ is a company that helps clients (typically a mixture of media agencies and brands' own advertising teams) conduct ad campaigns using tools such as demand-side platforms or more comprehensive ad tech offerings such as the Google ad stack.
Investments
According to its September 2021 filing, MiQ has also gone about investing in proprietary technologies including its Analytics Studio, Intelligence Hub, and Trader Lab. MiQ claims this technology automates and optimizes clients' campaigns across different sources of inventory, and ultimately underpins the services it provides to clients.  
Additionally, the papers also note that MiQ invested $1.1 million in a hotly tipped start-up that helps advertisers access data in a privacy-compliant way called Infosum.
Market observers maintain that such numbers place MiQ as one of the largest ad tech companies originally founded in Europe, a territory that has played host to a number of different deals in the sector during recent months.
For instance, Mayfair Equity Partners invested $120 million in LoopMe, while Smartly.io agreed to pay more than $100 million for Ad-Lib.io (both deals were announced in January this year) while Insider recently reported that fellow U.K. outfit BrainLabs was likewise looking for additional PE funding.
Meanwhile, Goodway Group's ad tech consultancy arm bolstered its offering in recent days with the purchase of U.K.-headquartered Canton Marketing Solutions with AdExchanger reporting that Verve Group acquired mobile DSP Dataseat to bolster its privacy wares earlier this week.
A pre-IPO private equity round?
Some believe MiQ's latest attempts to gain further financial backing could be a precursor to a public listing once the stock markets recover from their current lull following the historic highs of 2021.
Despite uncertainties around increased government oversight of the use of data, plus the relative downturn in the fortunes of ad tech on the public markets, private equity groups are still interested in the space. That was the conclusion of a panel at this year's Digital Media Summit, hosted by LUMA Partners, with participants suggesting cooling attitudes toward ad tech on the public markets could present an opportunity.
Stephen Master, a principal at GTCR (an outfit with a majority stake in Simplifi and Standard Media Index) told attendees that 2022 is "a great year to be a PE investor in ad tech" as 2021's surge of public listings in the space posed "a very formidable competitor for liquidity events."
Now's as good an opportunity as any to make sure we're exploring potential businesses
He added, "I feel that a lot of the buzzwords that get thrown around – like regulatory risk, [Apple downgrading] IDFA – are much better understood in 2022 than they were last year … valuations are (perhaps) not necessarily lower, but you're not competing against the higher valuation alternatives."
Davis Noell senior managing director and co-head of North America at Providence Equity Partners (a group that owns Smartly.io and aided DoubleVerify towards its April 2021 initial public offering) noted the fluctuations in how the investor community valued ad tech over the last decade.
"The market is telling you a couple of things, and one is that they don't like unprofitable companies," said Noell, adding, "I think year to date, the profitable ones are down 25%, that hasn't been a good year, but the unprofitable ones are down 70% … but I think it will be a good year performance-wise for ad tech, that will reflect again in the stock market."
Meanwhile, Yicong Liu, a director at CVC Capital Partners (a fund that helped broker the purchase of Vista Equity Partner's stake in Mediaocean), spoke of the potential for PE firms to pair different ad tech assets together, and then seek a potential exit.
"For the businesses that are acquisitive, where we see a lot of opportunity for add-on, I think now's as good an opportunity as any to make sure that we're exploring potential businesses we could be talking to because I do think the public markets have overreacted a little bit."
https://digiday.com/?p=451119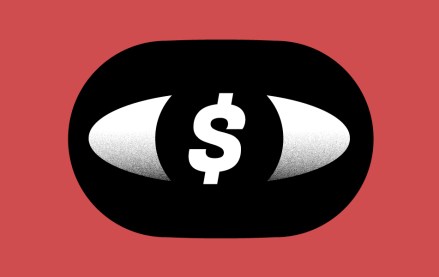 December 5, 2023 • 3 min read
The latest edition of the ANA's programmatic transparency report claims $22 billion can be saved by drastically cutting the ad tech bloat.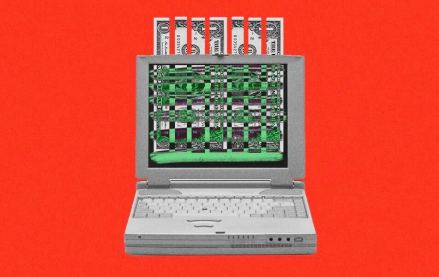 December 5, 2023 • 5 min read
Agency clients still see programmatic as an important part of their marketing budgets. But, overall, the uncertainty around programmatic could be causing them to lose confidence in online display ads as a marketing channel, and, as a result, agency clients are investing less in online display.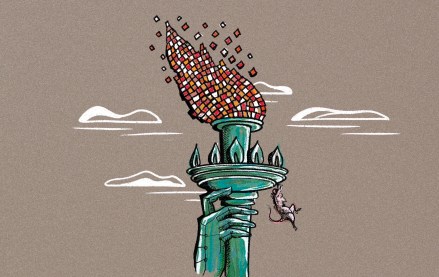 December 5, 2023 • 3 min read
There's a global AI race and different regulations in different countries might be slowing down – or speeding up – innovation. Here is a breakout of how regulations are being shaped on both sides of the Atlantic.