This story was first published on Glossy, Digiday Media's new publication devoted to how technology is changing the fashion and luxury industries.
Michelle Smith, founder and head designer of Milly, was in the throes of preparing for a family vacation a few years back and desperately needed a break.
As she gathered bottles of sunscreen and beach towels, she decided on a whim to make a swimsuit for her young daughter, Sophia, using spare fabric she had in her design studio. The suit became the unofficial inaugural garment of the Milly Minis collection, a ready-to-wear line for girls who like to play in $300 dresses.
"So many little girls aspire to dress like their mothers, sisters and role models, this collection allows them to do that," Smith told Glossy. "As Milly grows as a brand, it is important to expand into different categories, and the children's clothing line helps to tell our story."
Smith is one of a number of luxury designers who have launched fashion lines for pint-sized clientele in recent years. The rise of luxe childrenswear is now omnipresent, reflected in the series of tots dominating the runways at fashion week and a market that is forecasted to reach $291.5 billion by the end of 2018, according to the Global Industry Almanac. The miniature garments have been infiltrating the social media feeds of designers like Marc Jacobs, and capturing public attention on the slew of blogs that chronicle the outfits of celebrity children.
Big fashion launches little designs 
Though "childrenswear" — please don't call it "kidswear" — is a small revenue driver for many of these companies, it has become integral to captivating consumers and establishing brand loyalty from a young age, in the hopes of creating lifetime consumers.
Take Burberry's children's line, for example. In 2015, children's garments comprised 3 percent of Burberry's total product offering — the smallest component after beauty products — driving £78 million (about $90 million) of the company's total retail revenue of £2.5 billion (about $2.9 billion). And yet children are pervasive in their ad campaigns and social media sphere. 
This is in part due to the connection adult shoppers feel to children's clothing and to the memories they have of their own favorite outfits worn during particularly formative, coming-of-age moments.
"The experience of clothing is so personal and so important to a child as they grow up, experience life moments and build memories," Smith said. "We have all had a special sweater or dress when we were children that we never forget about, so I focus on creating a special heirloom piece that they want to wear over and over again."
Kim Anderson, designer and communications manager at Catimini, an online boutique exclusively for young girls, echoed Smith, noting that clothing becomes an outward expression of the child's persona even before they've developed an ingrained personal style.
"At a very young age, children begin to search for their identities, which is often expressed in clothing," Anderson said. "They want to establish their personality while still fitting in and frequently look to celebrities for clues on what is fashionable or trendy."
She added that the increase in children in runway shows and on social media is altering the way companies like Catimini can participate in events like fashion week.
"The growing participation of children in fashion week has led to the creation of more family-friendly and child-focused runway shows — and even fashion weeks of their own that are just as much for children as they are for families, fashion aficionados, designers and media," she said.
Charleson Pierce, a fashion recruiter for San Francisco City College and children's talent coach, said "kids give a snapshot of the future" and provide a unique exuberance that draws consumers. In order for a child to succeed in fashion, he said, they need to be as adaptable as the industry itself.
"Fashion is a business and it changes every day. That child needs to be able to change with the times and embrace the trends, because trends change every season and every day," he said.
The growth of e-commerce 
Catimini, which is based in Paris and also operates a retail store in New York City, sells upscale clothes for babies aged 0-36 months, toddlers 2-8 years old, and kids 5-14 years old that run for upwards of $300. Its offerings also include footwear and home items, all available online.
Anderson said that Catimini is unique as a luxury brand for its focus exclusively on kids: "What sets Catimini apart is that it began and has remained purely a children's brand, whereas other brands began with adults and later created a collection for kids that can sometimes be seen as just a miniature version of the originals and, in some cases, too adult."
Sites like Children's Salon, a global online retailer for luxury children's apparel, help sell Catimini apparel. Children's Salon was originally started in 1952 as a brick-and-mortar store and, over the years, had to find its footing in the digital realm.
After CEO Michele Harriman-Smith took over the company for her mother, she was tasked with bringing the store into the Internet age. When her husband, a graphic designer, originally posed the idea of an online retail site, her first thought was, why would anyone buy anything online? With some fortuitous persuasion from her husband, the two of them began to learn coding, and by 1999, a website was born.
Today, the business has 230 staff members and operates six warehouses filled with more than 280 brands of high-end children's clothing, including Juicy Couture, Dolce & Gabbana and Ralph Lauren.
"For us, it isn't just about fashion; it's about dressing children beautifully," Harriman Smith said.
https://digiday.com/?p=175686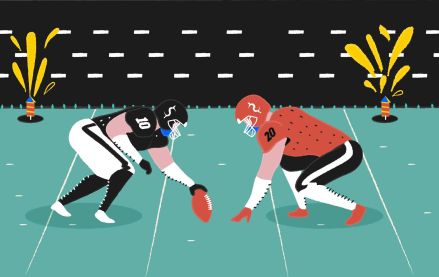 December 6, 2023 • 4 min read
In response to this challenge, the NFL's Detroit Lions have adopted a proactive strategy, introducing an extra channel for their local NFL broadcast. The objective is to broaden advertising opportunities, leverage direct-to-consumer distribution, and establish stronger connections with local fans, with the ultimate goal of increasing preseason viewership.
December 6, 2023 • 4 min read
It's been over a decade since the most recent entry in the wildly popular "Grand Theft Auto" series came out in September 2013, meaning anticipation for "GTA 6" has been building for years. Rockstar titled yesterday's trailer as "Trailer 1," making it clear that the company is poised to launch a massive marketing campaign in the lead-up to the game's 2025 release.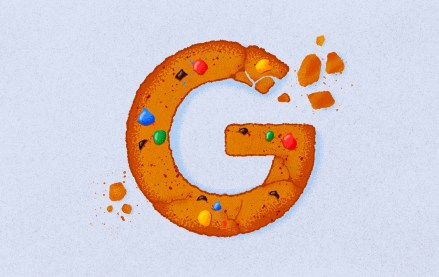 December 6, 2023 • 4 min read
A healthcare client that decided to scrap all conversion tags and cookies within weeks provides a case study for what will likely be a common experience in a year's time.