'Mid, single digit growth is back': ad spending's new normal looks strikingly familiar  
September 6, 2023 • 5 min read
Ivy Liu
Advertising's new normal looks more like the old one than observers initially thought.
Contrary to the earlier panic, there hasn't been an advertising recession. Instead, it looks like ad spending is heading back to those mid-single digit levels we saw back in the 2010s, almost like the past three years of chaos didn't even happen.
According to Brian Wieser, a media analyst and author of the Madison and Wall newsletter, ad spending for the year is expected to reach $360 billion in the U.S., marking a 5% increase from the previous year. He's done some pretty thorough digging, analyzing about 80 different companies, looking at their public filings, and even diving into a bunch of data from the U.S. government to make that call.
Looking ahead, he forecasts things settling back to normal post-pandemic times, especially as the market laps those quarters where the comparables have been tough. To break it down further, after experiencing a 6% growth in the third quarter of this year and an 8% boost in the fourth quarter (compared to the less impressive 3.5% and 0.1% growth in 3Q22 and 4Q22, respectively), Wieser anticipates growth stabilizing within a 4-5% range, excluding any influence from political advertising.
A significant part of this bounce-back effect can be attributed to the fact that a substantial amount of speculative money exited the market over the past year, especially in sectors like cryptocurrency and direct-to-consumer (DTC) models, which had their heyday during these extraordinary times.
Meanwhile, on the flip side, we've witnessed increased spending from advertisers like consumer packaged goods (CPG) companies. They made the strategic decision to transfer the burden of rising commodity prices to consumers and then reinvested the additional revenue to stimulate more consumer spending. When it's pieced all together it's clear that while some things have certainly changed, others have remained remarkably consistent.
"It shouldn't be surprising that we had a soft ad market on a year-on-year basis after so much frothy money evaporated," said Wieser. "But we're still elevated way above where we would've been had it not been for the pandemic because there was a lot of new money that came in. Inflation helped too." 
To put it simply, think of advertising like an elastic band, as Wieser's analysis does. The more you pull it in different directions (like dealing with a global pandemic, war, or high interest rates), the more it's eager to spring right back to where it started.
Recent updates in ad spending projections pretty much validate this reversion to the new.
Meta foresees ad revenues growing at a rate in the high teens during the third quarter, and digital ad spending is expected to see growth in the high single digits, or possibly even better, for the year. This projection slightly outpaces the estimates made by GroupM and Magna back in June, which were around 8% each. Clearly, advertising isn't speeding up — but it isn't slowing down much either. This is what a correction looks like: spending at arguably pre-pandemic levels, albeit with a boost from inflation.
That's not to say the market is going to completely revert to the good ole days. There are still numerous challenges in play, from streaming services working to find their profitability to the ongoing struggles of ad-supported journalism. Nevertheless, it's essential to recognize that most, if not all, of these transformations aren't happening at the breakneck pace that many observers initially anticipated.
"The reality is that mid, single digit growth is back," said Wieser. "The kind of growth that we had in the mid 2000s is where I'm expecting the market to settle back into and the second half of this year is teeing that up."
In fact, both retail media and outdoor advertising are poised to go from strength to strength over the coming months. The former definitely is at Procter & Gamble.
As the company's CFO Andre Schulten recently explained to analysts: "just like any other channel, retailer media needs to earn its place in our marketing mix model based on the relative return that it can provide. Now are we working with our retail partners to maximize that return? Absolutely. There are plenty of opportunities in data sharing combining transaction data with media data to optimize and that is a strong reason why retailer-based marketing spending can make sense."
Despite the ongoing real economic growth in the U.S. and many parts of the world, not every marketer is entirely convinced that they're in the clear. This hesitation to fully commit to budgets has regrettably created uncertainty for many media owners. However, the longer marketers keep talking themselves into a downturn, the more it hinders their ability to thrive and grow. This point was reiterated by CEOs time and again during the most recent earnings window.
​​"We've spent about 10% of sales on advertising and sales promotion over our history," Richard Fairbank, CEO of Clorox said to analysts last month. "There are times we've spent more than that. This year, we're targeting 11%, and we think that's a prudent investment given the pressure the consumer is going to be under from a macroeconomic perspective … we want to continue to support the consumer as they transition through that. And so we think 11% is the right number."
Maintaining this perspective is proving to be quite a challenge for TV. It's currently deeply entrenched in what can only be described as an existential crisis, as pointed out by Wieser. Cord cutting is on the upswing, with funds flowing heavily into streaming service content, often at the expense of traditional TV networks. Strikes have also left key stakeholders in the TV industry pondering its future more than ever before.
Speaking of strikes, their impact on advertising is still uncertain. There's still enough new content being shown to keep ad dollars flowing into the sector. But the longer the strikes between the trade unions and the studios, more marketers are likely to start thinking about taking their dollars out of TV and putting it into other more profitable areas. TV's loss could be YouTube and TikTok's gain (again).
"This would accelerate the trends that were already there for the advertisers that make that call," said Wieser.
Chiefly, marketers questioning whether they need TV at all. Gone are the days where they had to buy large swathes of media in the knowledge that a notable amount of those ads were going to be viewed as ambient. Nowadays, watching video isn't as passive. It's more intentional so marketers must figure out how to tap into that experience.
https://digiday.com/?p=516926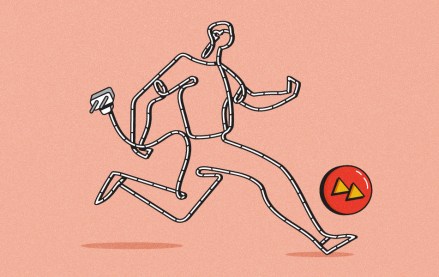 September 22, 2023 • 4 min read
Women's sports are having a moment. Brands, media companies and agencies are looking to get in on the action.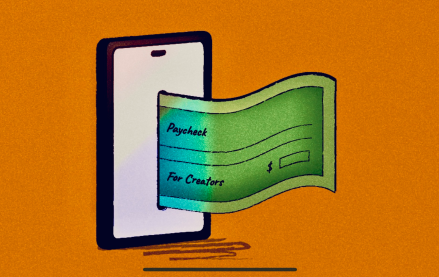 September 22, 2023 • 6 min read
The Hollywood strikes were supposed to be a game changer for many of them, but the situation hasn't quite lived up to the hype.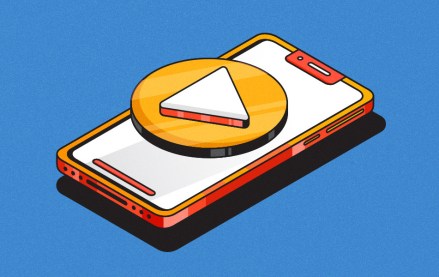 September 22, 2023 • 5 min read
Given the rise of short-form video, agencies that focus on the format, rather than specific platform expertise, will reap the rewards.