Media buyers: Snapchat is focused on enabling commerce in ads
February 26, 2018 • 4 min read
•
•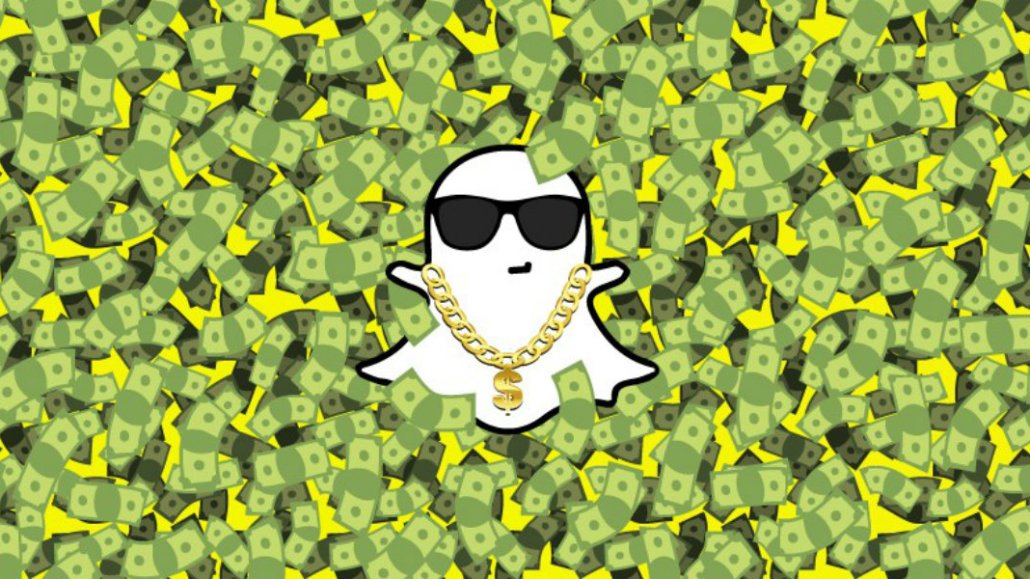 Snapchat is working on developing new commerce units to bolster its e-commerce offering, according to two media buyers who spoke to Digiday. It is unclear what the units are, although one buyer said he heard from his Snapchat rep that the unit is in beta. Another buyer said it would live as a transaction experience within the Stories feature on Snapchat, with a seamless swipe up to subscribe or buy.
Snapchat worked with Nike earlier this month during NBA All-Star Weekend, where attendees at a concert could scan a code to see the new Air Jordan III "Tinker" sneaker, then purchase it within Snapchat via Shopify. Essentially, this was a souped up Snapcode with a new way of executing on the product. Previously, Snapcodes could be used to unlock custom filters only — now, they can do more.
Snapcodes are typically offered to advertisers with upfronts or within filter or lens campaigns.
At the beginning of the month, Snap also launched a store inside Discover to sell Snapchat merchandise like logo sweatshirts and hats. That format is not available to all, and sources say Snapchat is focused on using that store as a test before opening it to brands.
A Snap spokesperson declined to comment on any new units, but said commerce overall is a big priority for Snap in 2018.
Jason Goldberg, svp of commerce and content at SapientRazorfish, said he'd characterize the Nike work as an "event," rather than a fundamental capability. However, he pointed out that Snap's work with the Tinker, which let users choose shoe size and real merchandise options, shows it's beyond how most social media platforms think of commerce transactions — something normally limited to selling just one SKU.
"Now that Snap has built that robust of a commerce capability, it's an encouraging sign that they are further along than some of the other platforms," said Goldberg. "Another thing social networks get wrong is that they call themselves commerce engines, but they actually hand you off to someone else at the actual transaction level. This didn't happen here." The interesting thing, said Goldberg, is how Snap will expand its capability and let multiple advertisers sell through the platform, potentially turning it into a marketplace of sorts like eBay.
Justin Marshall, vp of emerging platforms at Possible, said cracking commerce will help Snap, which has been "myopically focused on reach and traditional vanity metrics." "For us, being able to re-enter the conversation with Snap in a way that allows us to be able to tie a direct line to sales certainly helps," he said.
There are other indications that Snapchat has serious interest in cracking retail advertising.
Last October, the platform launched Snap Pixel, a way for brands to track customer journeys. This is a big issue for retailers — Snap Pixel essentially lets brands directly see if the platform is affecting the bottom line. Dan Rosen, head of creative at contact lens brand Hubble, has run Snap Ads for about six to eight months, but ramped up to 10 different Snap Ads since Pixel's launch. Right now, users have to click out of Snap to Hubble's site to make a purchase, but Rosen said he's looking forward to something more "integrated" like the Snap store in Discover. "We get about 10 customers a day right now, but we do lose people because of the loading time getting out of Snap," he said.
Until now, Snapchat commerce has been relegated to hacks. For example, PopSugar CEO Brian Sugar built an e-commerce app called Emoticode in 2016 that let brands or bloggers include links to products in their Snapchat Stories, which customers could screenshot for later. 
And when Snapchat decided to let brands link out to their own websites, it was expected that a flurry of brands would use it the way they use Instagram for commerce.
Whether Snapchat becomes the place people go to buy diapers is still up for debate. Most retail experts agree that it's more of a place for purchases that are linked to a limited edition, a specific event or a product drop.
"Another interesting facet of social commerce is the idea of impulse purchases," said Dan Neiweem, co-founder at Avionos, a customer-relationship management firm. "It's more difficult for brands to incite impulse purchases online than in a brick-and-mortar setting simply due to general human tendencies." But, said Neiweem, since Snapchat itself is rooted in spontaneous reaction, it can easily translate into e-commerce.
https://digiday.com/?p=277219
October 3, 2023 • 2 min read
•
•
In episode four of the "Is This The Metaverse?" narrative podcast, Glossy international fashion reporter Zofia Zwiegliska spotlights the brand opportunity when it comes to fashion in the metaverse.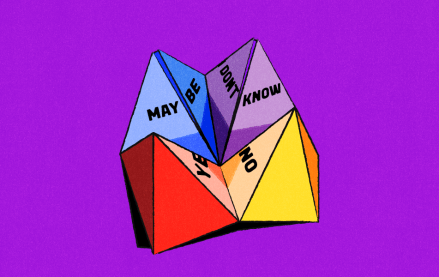 October 3, 2023 • 5 min read
•
•
Overall there's more due diligence from marketers when it comes to influencer marketing efforts now, according to marketers and agency execs, who say that there's been more rigor over the last year, and especially over the last six months.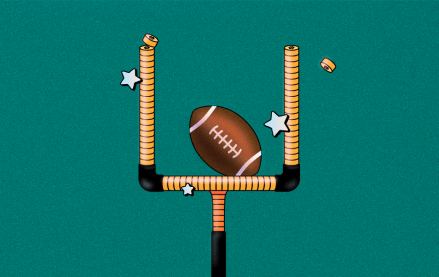 October 3, 2023 • 3 min read
•
•
The collaboration between the Los Angeles Rams and Snapchat goes back to 2020 as the Rams made became the first NFL team to conceive a Snapchat AR experience, affording fans the opportunity to virtually wear the team's recently unveiled uniform.