Media buyers (again) shrug off Facebook's latest video metrics screwup
October 19, 2018 • 4 min read
•
•
Facebook's 2016 scandal on miscalculating video views is back in the spotlight thanks to a lawsuit from marketers that allege they were misled by the metric. The plaintiffs also claim Facebook knew of its error — first reported by the Wall Street Journal on Sept. 22 — more than a year before disclosing it to advertisers.
Yet while journalists debate whether the inflated metrics caused the "pivot to video" or not, ad buyers are rather unfazed by the litigation. The reasons include that the lawsuit doesn't introduce a new miscalculation but rather alleges Facebook simply knew about the issue far sooner than it came forward. Before that is proven, buyers said they'll simply behave as normal when it comes to purchasing Facebook ads.
One reason for the lack of concern is just how regular of an occurrence Facebook's missteps have been. An advertising executive, who worked at one of the major holding companies at the time of the 2016 scandal and now works at a smaller digital marketing agency, said a lot of his conversations with clients and Facebook from 2016 to 2017 were focused on these metric scandals. The executive likened this new litigation to how the stock market handles political issues.
"This is litigation over an issue that had already been built into the mindset anyhow. People always talk about the stock market and whether something that happened in politics is going to affect the market. Well, this also has already been built in. That's kind of where we are with Facebook. We know there are these issues," the executive said.
To give Facebook credit, the company did work diligently to come forward with each new error they discovered. Facebook also created the Measurement Council, an extension of its Client Council, where advertisers could provide feedback on Facebook's approach to measurement. Facebook received accreditation from the Media Rating Council earlier this year as part of its commitment to third-party reviews.
Buyers acknowledged Facebook's commitment to rebuilding trust. Simon Jared, paid social manager at U.K.-based digital marketing agency Genie Goals, said he received a rebate "in the thousands" after the 2016 scandal and he had heard Facebook executives' apologies at DMEXCO that year. Jared said he has "literally lost count of the number of times [Facebook has] had to clarify what a video view is," and so nowadays he is not focused on reporting or working toward that metric for his clients. Still, he did approve of the lawsuit.
"I think it's very important that Facebook is challenged on this. A lot of advertisers commit significant spend based on the results they see from these metrics," Jared said.
As to the merit of the new lawsuit, a Facebook spokesperson emailed, "This lawsuit is without merit and we've filed a motion to dismiss these claims of fraud. Suggestions that we in any way tried to hide this issue from our partners are false. We told our customers about the error when we discovered it — and updated our help center to explain the issue."
Several media buyers said the scandal — at the time of The Wall Street Journal's story through today — hasn't really affected their purchase decisions on Facebook since they never really focused on that specific metric anyway. The metric at hand is average time users spent watching videos and was inflated by incidentally only incorporating video views of more than three seconds. That error may have overestimated metrics by between 60 to 80 percent.
But despite the miscalculations, media buyers, especially those focused on direct response advertising, said "video views" are not their focus.
"Every good advertiser has known for some time video views is a worthless metric not worth our time or money," said David Herrmann, director of advertising at Social Outlier.
Jared of Genie Goals said he used to look at video views, but now he's more focused on other metrics like cost per acquisition, cost per impression, cost per click, click-through-rate and return on ad spend.
"I use video a lot, but I don't rely on video views. I look at other metrics and report on those with clients because it's just not something I feel I can trust," Jared said.
The executive at a digital marketing agency said that while the miscalculations could have caused poor decision-making in the past, it simply has never been the only metric of value.
"You have to look at the whole package. The overestimation of that metric over time probably did increase the amount of money toward video, but that said there were so many metrics involved: efficient CPM, great targeting, a hugely scalable audience," he said.
Indeed, Facebook still has "efficient CPMs" (although News Feed has gotten quite competitive), "great targeting" (although that's been altered in the wake of GDPR and data privacy scandals) and a hugely scalable audience (although growth has stalled in the U.S. and Europe). But as any digital marketer knows, the one thing that's consistent about Facebook is that it's inconsistent.
Subscribe to the Digiday Video Briefing: A weekly email with news, quotes and stats around the modernization of video, TV and entertainment.  
https://digiday.com/?p=308268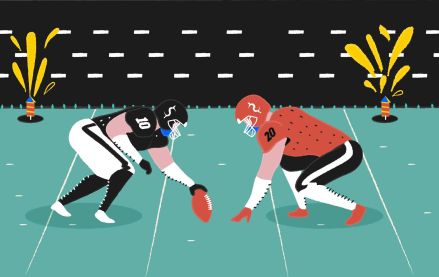 December 6, 2023 • 4 min read
In response to this challenge, the NFL's Detroit Lions have adopted a proactive strategy, introducing an extra channel for their local NFL broadcast. The objective is to broaden advertising opportunities, leverage direct-to-consumer distribution, and establish stronger connections with local fans, with the ultimate goal of increasing preseason viewership.
December 6, 2023 • 4 min read
It's been over a decade since the most recent entry in the wildly popular "Grand Theft Auto" series came out in September 2013, meaning anticipation for "GTA 6" has been building for years. Rockstar titled yesterday's trailer as "Trailer 1," making it clear that the company is poised to launch a massive marketing campaign in the lead-up to the game's 2025 release.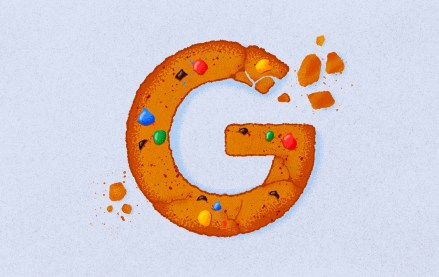 December 6, 2023 • 4 min read
A healthcare client that decided to scrap all conversion tags and cookies within weeks provides a case study for what will likely be a common experience in a year's time.