'A maturing platform': Why Amazon's ad revenue is growing slower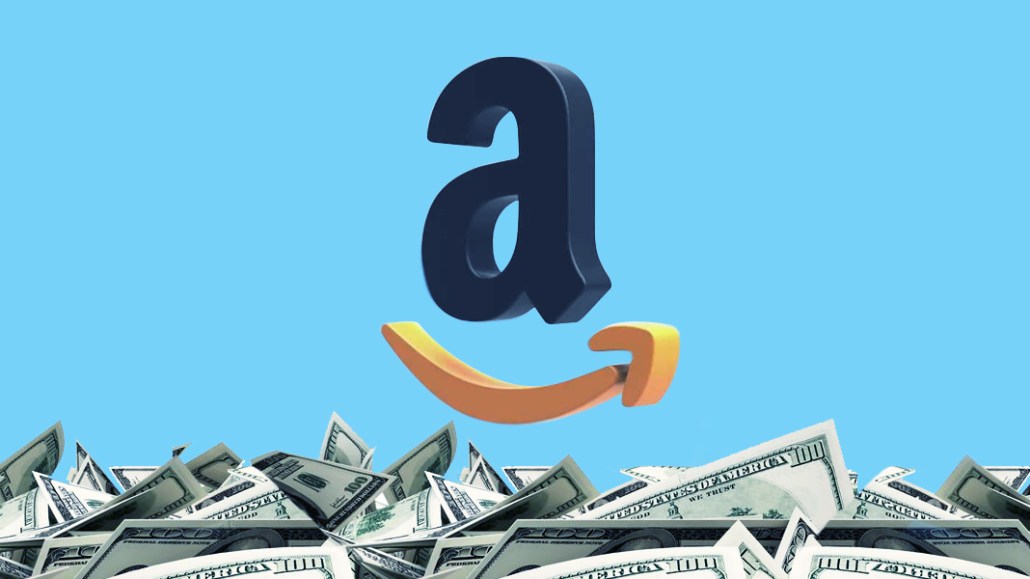 Amazon's ad business saw explosive growth in recent years, with buyers excited about the new opportunity in 2017 and spending significantly to test the platform's capabilities in 2018. Now, over the course of 2019, that level of growth is slowing down as buyers and analysts — while still bullish on the platform — believe the business is finally maturing.
In Amazon's first-quarter earnings report, the company said that its revenue for its "other" category, the majority of which is advertising, was $2.7 billion, which was a year-over-year increase of 36%. The revenue dip isn't just related to holiday sales. In 2018, in the three previous quarters the ad revenue was up year-over-year 95% (Q4), 123% (Q3) and 129% (Q2). Though, in the company's 10-Q, it reported that there had been an accounting reclassification in the past year and the company quantified the numbers to allow for a direct comparison. In 2018, advertising revenue was up year-over-year 73% in (Q1), 64% (Q2), 51% in (Q3) and 38% (Q4).
Analysts see the slowdown as the inevitable tempering of Amazon's triple-digit growth as the platform reaches maturity. Growth on Amazon will continue to look smaller compared to the company's current ad revenue as the pool of ad dollars spent are already so significant. Advertisers spent an additional $4 billion on Amazon in the U.S. between 2017 and 2018, resulting in 123% growth. And marketers spent an additional $4 billion between 2018 and 2019, but that resulted in just 53% growth, per eMarketer estimates. As for the next year, eMarketer predicts that an additional $4 billion will be spent but that it will account for just 33% growth.
"We do predict that ad revenue growth at Amazon will continue to moderate," said Nicole Perrin, principal analyst at eMarketer. "Fifty-three percent this year, 33% next year, 28% in 2021. We do see that trend slowing, but we're expecting robust growth and [Amazon to] stay solidly in third place in terms of digital ad sellers."
The slower growth isn't due to Amazon losing its luster with buyers — quite the contrary — but that marketers are no longer in the honeymoon phase with its primary ads business, which is based on search, through paid search ads or sponsored product ads.
For Merkle clients, spend on sponsored products ads accounts for 85% of the search spend on Amazon but only grew 19% year over year in Q1. In Q4, it grew just 15% year over year.
"It is a pretty significant slowdown from what we saw in the earlier quarters of 2018," said Andy Taylor, director of research at Merkle. "It does seem related to the Amazon search business starting to come into maturity."
In the early days of a platform like Amazon, marketers will often ramp up spend to learn as much as they can about it. As that platform matures and marketers learn how to navigate it more effectively, there is a focus on return on investment and making sure the dollars are being spent in ways where they are bringing in profits for marketers.
Amazon accounts for a much smaller percentage of the advertising pie compared to the duopoly. When it comes to where marketers are spending digitally, Amazon makes up 8.8% of the total digital ad spending (up from 6.8% last year), per eMarketer's estimates, while Google and Facebook account for 59.3%.
"Year-over-year growth rates are slowing in line with what you would expect for a maturing platform," wrote Kevin Packler, vp and director of Amazon Services at The Tombras Group in an email. "I wouldn't say that a brink is being hit with Amazon, budgets are still increasing and there's a steady progression of new options from Amazon advertising."
It's clear offering more options to marketers as the platform matures is something Amazon is focused on. Video ad units are being tested currently, and just this week, Business Insider shared Amazon's pitch deck to get brands to tap into its OTT offerings.
"We're reaching a point in time where they need to diversify the ad formats that they offer media agencies because there's only so much we can spend within one channel, particularly in those highly competitive categories," said Bruce Kiernan, managing partner and head of commerce in the U.S. at Wavemaker.
What's key will be showing that the diversified offerings are just as impactful as search. Marketers also want Amazon to offer better tools and to share more data, but that's a common refrain with Amazon, as the company's ad business growing pains are well-documented.
Eric Heller, evp of marketplace services at Wunderman Thompson Commerce believes Amazon's ad tools and outside ad tools to use Amazon are getting better, which could account for some the dip in ad revenue as buyers are spending more efficiently on the platform.
"Amazon remains the honey dish on a table full of ants," said Heller.
Previously, this story stated that Amazon's advertising revenue was up 36% year-over-year. That number came from Amazon's "other" section of its annual report, the majority of which accounts for advertising. This story has been updated for clarity. 
https://digiday.com/?p=333475