'Google a decade ago': Buyers still have gripes about Amazon advertising
October 25, 2018 • 7 min read
•
•
For a $3 billion ad business, with Citibank projecting it to reach $50 billion in the next decade, Amazon is still failing at many of the basics, according to ad buyers, with common complaints around slow and rudimentary tools and dashboards, case studies and robust sales support for buyers.
Those with a longer view recall the growing pains of Google and Facebook, taking the pain points in stride, but Amazon's sheer size causes some ad buyers to simply expect more. As one buyer put it, "With Amazon, there's a higher expectation."
Backend tools
The first point of contention is how the tools themselves work on the backend. Two buyers, who spoke on condition of anonymity because they're both in tests with Amazon, said that systems overall remain redundant. For example, vendors and sellers see different data for ad campaigns, even though they're competing for ad space in the same location.
"Either they don't talk to each other, or they don't mirror each other," said one.
The simple act of executing an ad buy on Amazon is far more cumbersome than on Google and Facebook, according to buyers, ironically because Amazon's infrastructure is rickety and ad programs overlapping.
"Right now, it absolutely takes more time to get to the data and push through changes on Amazon than on the platforms of its competitors, but Amazon has been reorganizing its advertising tools in promising ways and putting resources toward solutions," said 360i e-commerce vp Will Margaritis. "There's a real opportunity for them to capitalize on their momentum by simplifying the experience for advertisers on the platform."
Amazon has made efforts on its part to streamline its ad business and make it less confusing. Following a prior organization that was a veritable alphabet soup, the company created a consolidated platform called Amazon Advertising in September designed to make buying and managing campaigns easier.
"We're always evolving our tools and products to better serve agencies and advertisers, and look to serve them in a variety of ways based on their needs and goals," an Amazon rep said. "This year, we've focused on evolving the Amazon DSP user interface. We've been rolling out usability improvements, like the new navigation design we just launched, and will continue to do so through 2019. Some of the upcoming feature releases include new bulk operations and reporting enhancements."
One issue has long been that the way first-party sellers and third-party sellers on Amazon manage and buy advertising on the platform is vastly different. For example, interfaces are different for third-party and first-party sellers on Amazon. One has a seven-day look-back window when it comes to the campaign, the other has 14-day look-back windows. "This makes it hard for us to be comparing anything," said the same buyer.
The new organization goes some way to solving that, but two buyers said it's not enough.
"That change is an organizational change that changes naming conventions, changing things internally," said one buyer. "It hasn't resulted in anything changing from a technological standpoint."
"These are still two different systems, so they don't share the same attribution and reporting system yet," said another buyer. "The dashboards and metrics are being unified for the same look and feel; however, it's that's not complete yet. So you still go to different dashboards, although the look and feel is the same, with slight differences in metrics and tracking."
Amazon's big pitch is its deep well of purchase data. Yet ad buyers complain that tracing ad buys to sales is still difficult because the toolkit itself isn't sophisticated enough.
"This is Google a decade ago," said WPP-owned Marketplace Ignition founder Eric Heller. "The tools are getting better, but there are still complex problems of how exactly the ads are bought, if copy is right, if keywords are right, if the right inventory is in place that Amazon needs to solve."
Amazon recently launched an advanced data toolset for sellers that lets them do "basket analysis," which measures how ads relate back to what people buy or even put in carts. The key is that it's part of Amazon's "premium" offering, which means that for sophisticated tools, people have to pay up.
"Amazon has done a good job consolidating and rebranding the platform," said Tombras Group vp of Amazon services Kevin Packler. "There is a kind of connecting the dots here, where you're starting to see what the outline are for the ad platform, and a sense of where Amazon is going."
The screenshots below show how the dashboards have evolved over the past year. In the first, it shows how there is now an ability to show trends and pull date ranges. The second is from 2017, when the platform only offered lifetime numbers.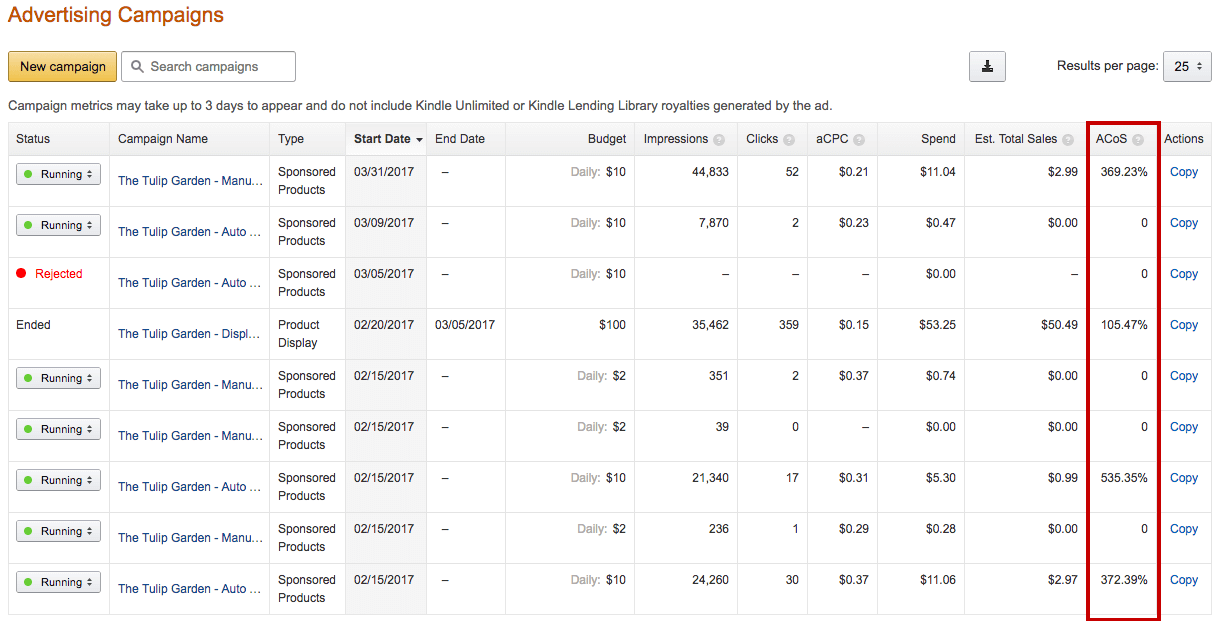 Packler said there needs to be a little bit of a second evolution, for example, to get more data back on demographic information, or device penetration, which Amazon isn't offering yet.
"The challenge for Amazon is you have so many departments and perspectives, and different metrics cropping up along the way," he said.
One side effect of this is the growth of companies, both in the technological side and also on ad agencies, that are able to use some of these continued issues or confusion in the ad ecosystem as reasons for brands to hire them. Teikametrics, for example, has created a machine learning platform to help model out data and ad prices across categories to make sure they're optimizing for the right keywords across Amazon ad products. At Marketplace Ignition, Heller said being able to navigate Amazon is a big reason why brands come to them.
Sales support issues
There is one cornerstone to ad sales: case studies. Ad buyers want examples of what has worked, why and to what effect. That has become a problem with Amazon, which is famously tight-lipped around its inner-workings and data. Search for Amazon case studies for video ads and you'll find not much. The same for comparable programs on big platforms like Facebook yields very different results — 358 on Facebook for example.
One buyer said the reason there are barely any case studies is because Amazon is still new to understanding advertising, which means their legal team isn't really an ads legal team. Unlike Google and Facebook, Amazon is not an ad-sales machine first and foremost. This is one of several side businesses from its core retail business. And the first rule in retail is safeguard all data.
"Internally, they are struggling to understand what data needs to be out there and what needs to be out there," said this buyer. "They don't give data out there that's not perfect data, but that's not how case studies work. Even a hint of what the ROI might be would help."
A cornerstone of Google and Facebook's rise as dominant ad sellers was the formation of agency teams. Amazon has been slow in building its out. On the one hand, Amazon is clearly focused on the opportunity — it has taken two floors at the Manhattan West megaproject in New York City's Hudson Yards that will house mostly advertising employees.
According to sources, Amazon has dedicated resources for big holding companies with Amazon practices like WPP, but they are not offering enough training, according to three buyers. Packler, for example, said that he is consistently impressed with how much outreach Amazon does when it comes to agencies. But another buyer said that while there is excellent agency support, he wishes there were more training opportunities. "If you teach people how to use your tools, they will use your tools," said this buyer. "It's putting resources to it, but I want them to just be training more people."
In some ways, said this buyer, it feels like Amazon's enormous ad success somewhat "caught the company by surprise." "They kind of wanted to see what happened by launching advertising. And what happened was impressive. And now it's something being talked about everywhere and actually impacting their bottom line. But there is this feeling that there is no typical strategy or forethought put into it, and I wish there was more."
Early days
Ad buyers are realistic about Amazon's progress in advertising. The sharp growth numbers suggest that Amazon is poised to join Google and Facebook as the third major digital ad platform of massive scale. And some more sophisticated platform buyers paint complaints as mostly unfair and sometimes excuses agencies like to brandish against tech platforms with a lot of moving parts.
"If you talk to a brand advertiser or agency, it's always like: 'We don't get this from this platform,'" said Ben Tregoe, svp at Nanigans. "My question is, but where do you get that? You can complain all you want."
https://digiday.com/?p=309107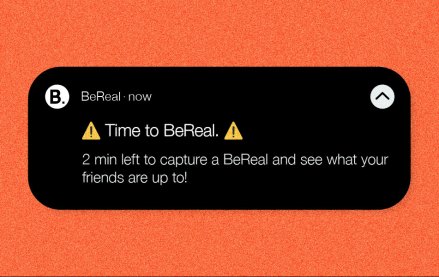 October 4, 2023 • 4 min read
•
•
BeReal launches its first global campaign, hoping to drum up buzz with users. Now, marketers are reconsidering the app.
October 4, 2023 • 7 min read
•
•
There are still those who believe that AR has a place in the marketing funnel, however big or small right now.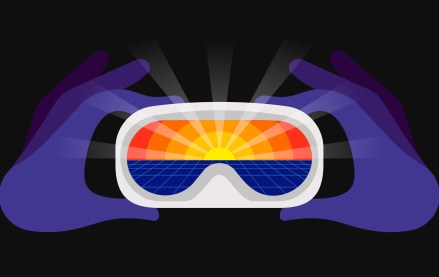 October 4, 2023 • 3 min read
•
•
With Pokémon Go revenues falling year-over-year, Niantic, its developer, is looking beyond its popular augmented reality game to generate profits.