MatchesFashion adds new designer styles to its site every day
October 26, 2017 • 5 min read
•
•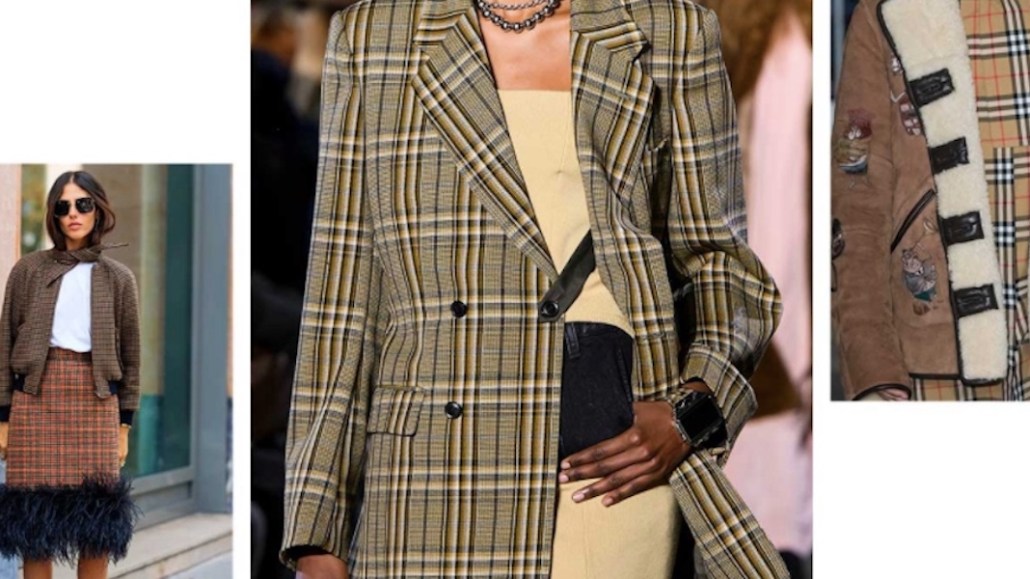 To be able to add new styles to the site every day, MatchesFashion.com's buying director, Natalie Kingham, makes special appeals to the brands and designers carried by the luxury online retailer. Items exclusively designed for MatchesFashion by brands including Vetements and J.W.Anderson now make up 25 percent of the retailer's inventory.
"Exclusives are a really interesting buy for us," said Kingham. "When we started carrying exclusives, we needed to increase our buys during the year. We needed monthly deliveries, but the production cycle is arranged so that everything comes in at the same time, several times a year, with lulls in between."
Newness is a driving force of purchases on the retailer's site: All new items pass through the "Just In" page, which is updated daily and is the source of 30 percent of total revenue.
To make sure items aren't just new, but also relevant to MatchesFashion customers, Kingham and her buying team share real-time data with the brands and designers they're working on an exclusive collaboration. Relevant, in-season exclusive items are dispatched in alignment with what customers are searching for and buying on the site. The goal is that the brands and designers will boost sales in the time between major seasons, without needing to design and produce an entire collection — instead, they'll design about three to four items through exclusive collaborations, which take place on a monthly basis. The styles are positioned to perform well, thanks to the data provided by the retailer: MatchesFashion uses the exclusive designs to quickly expand on current customer needs, like trench coats, during an unseasonably warm fall in New York.
"This has become more and more important," said Kingham. "For designers, it's a reason to be using their factory and production teams when they wouldn't be otherwise, without adding a huge undertaking. When you work with designers carefully, you'll have product on your site that no one else has."
MatchesFashion, founded by Tom and Ruth Chapman in 1987 as a standalone brick-and-mortar luxury boutique in England, changed gears in the past 10 years to focus primarily on e-commerce. While there are five MatchesFashion boutiques, 95 percent of transactions happen online. In September, private equity firm Apax Partners purchased the majority stake of MatchesFashion from its founders for $530 million. In 2016, the company reported a 61 percent increase in year-over-year revenue to $265 million.
While the move to shift focus from physical retail to e-commerce gave MatchesFashion its global stance — it currently ships to 190 countries — it put it in competition with already established online-only destinations like Net-a-Porter and Farfetch.
"We have a point of difference: We don't think about trends," Tom Chapman told Glossy in a July interview. "We're really focused on the customer, not what the trade press is going to say or doing anything for the sake of of a big splash. We've embraced change. With e-commerce, everything has accelerated in the last five or six years — and it's only accelerating more."
Since barreling down on e-commerce, MatchesFashion has upped its online customer service with programs like 90-minute delivery in London, a point-of-sale mobile app that logs in-store and online customer purchases, and a personalized content feed using an AI platform powered by E-Contenta. Its assortment of designer clothing, shoes and accessories, however, has remained true to its initial mission to diverge from typical department store fare by picking more unusual buys from big luxury brands and lesser-known designers.
But while you can buy the Gucci sweater or the Balenciaga puffer coat from MatchesFashion, the retailer hit its stride by focusing on supporting nascent designers and brands who don't have much experience selling to a global luxury audience.
"Working online has given us this angle to support a brand before it really takes off," said Kingham. "We work extremely closely — closer than other retailers — to communicate straight away what's working and what's not. You have to keep a commercial head on things, always, with buying to ensure we're scaling these brands. But it's a balance: We're still following that gut-feeling risk that won't be proven in the data."
Exclusive items on MatchesFashion.com
The menswear business follows a similar set of rules. Head of menswear Damien Paul said that he tells his buying team not to go into showrooms or runway shows with customer data and performing trends top of mind. Instead of playing a role in the buying decision, data is used to determine how much of one style needs to be ordered for each region, or how many sizes of each style should be taken on. As a wholesale retailer, inventory overhead is always a risk; historical data makes that inventory smarter.
"There are no fixed rules. Data doesn't push us creatively," said Paul. "But it lets us be a support network. We wouldn't get anywhere without being transparent with our brands. The brand we're making a $30,000 buy with may be the brand we're making a $1 million buy with next year. So we have to be aware what the feedback we give them is worth in the long term, because it's also worth it for us."
In both the men's and women's departments, a steady inventory of sure-to-sell items (shoes and coats for both, handbags for women) provide a reliable stream of revenue. That lets the buying team take risks elsewhere, like with the retailer's "Innovator Project" that launched in September. It's a capsule collection of fashion from non-traditional designers that are deemed "disruptive." The pieces might be made by an artist who only produces clothing a few times a year, or by a designer making limited-edition collections using only deadstock fabric.
"Everything is limited, everything has a different bent than a traditional fashion brand," said Kingham. "It's attractive to a younger audience, and it's not beholden to the usual production times. Wherever we can get a burst of newness, we will."
https://digiday.com/?p=260624
October 4, 2023 • 7 min read
•
•
There are still those who believe that AR has a place in the marketing funnel, however big or small right now.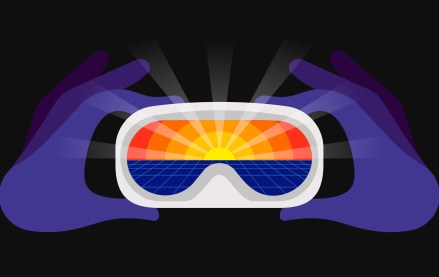 October 4, 2023 • 3 min read
•
•
With Pokémon Go revenues falling year-over-year, Niantic, its developer, is looking beyond its popular augmented reality game to generate profits.
October 3, 2023 • 2 min read
•
•
In episode four of the "Is This The Metaverse?" narrative podcast, Glossy international fashion reporter Zofia Zwiegliska spotlights the brand opportunity when it comes to fashion in the metaverse.