Marketing Briefing: 'With empathy and agility': How marketers are dealing with Omicron disruptions and delays
January 11, 2022 • 5 min read
This Marketing Briefing covers the latest in marketing for Digiday+ members and is distributed over email every Tuesday at 10 a.m. ET. More from the series →
After nearly two years of the pandemic, the impact of the various waves on advertising isn't as clear cut as it was in the beginning. Advertisers aren't pressing pause on ad spending. No one is rolling out a "we're here for you" ad, even as Omicron cases surge and daily case counts hit peaks across the country.
That's not to say that advertisers aren't affected by the Omicron variant. If you ask agency execs and marketers how Omicron is impacting their plans, you'll mostly hear that more people they work with are getting sick more frequently – people either within their company or with companies they work with – which makes it harder to keep things running as usual.
"With Omicron, we've had to be pretty flexible in terms of meetings, shoots and any sort of in-person activity," said Abbey Klaassen, president, business leadership, East for dentsu Creative. "For example, we may intend to hold a client meeting in-person, but also plan for the possibility that we'll have to switch it to virtual. Or if we have a shoot, we have to think through various backup plans in case someone can't go."
Klaassen continued: "That said, we've been living with the ever-fluid disruptions of COVID for almost two years, so we're getting pretty good at being flexible and building in contingency plans. We're trying to manage all of it with empathy and agility."
At the same time, some say client pitches for new business are being pushed back and contingencies for some creative as well as experiential efforts are increasingly needed. One agency exec said that pitches are usually at a higher volume in January than they are currently as he believes that clients are being cautious given the current wave.
Major cultural events planned for early this year including in-person conferences, such as CES which last week was shortened by a full day, and televised award shows are now harder to plan for given the uncertainty of whether or not they will happen.
"It's hard to approve and plan when there's constant uncertainty and changes, so we've had to keep flexible," said Michael Shawn Tucker, managing director LA, Campbell Ewald
"For instance, we're planning around cultural events like the Grammy's that were pushed back twice last week. This is our cultural norm for now so we'll stay nimble and open to different thinking and creative."
One agency had projects planned that would bring people together in public spaces but now sees that as impractical, according to one agency exec, adding that those plans are now likely going to be retooled to virtual.
"Bigger things like SXSW that were on our radar are now likely to be lower key," said the exec. "We are still planning to have a contingent there, but we don't feel comfortable planning bigger activations unless there's a dramatic change in cases."
3 Questions With Spectrum Labs CMO Tiffany Xingu Wang
Social media platforms are increasingly being called out for toxicity. What do you think the future of content moderation is in that regard?
Content moderation is only the means to an end. Brand trust through user safety is the holy grail. Roughly 40% of U.S. internet users have experienced harassment online. Toxicity eroded brand trust of major social media platforms that defined Web 2.0. This forced us to redefine what trust means in the new era of the metaverse. In my view, digital trust encompasses safety, privacy and inclusion. So, platforms that turn safety into brand trust will bear a competitive edge on the metaverse battlefield.
How does adland need to be thinking about online toxicity and content moderation?
With the metaverse's exponential growth, adland needs to be planning for more ad spend there. As more companies shift to the metaverse, there is a critical need for AI tools to help put the safety guardrails in place to combat toxic content, restore trust and preserve vibrant online communities. The metaverse is persistent and immersive, and the conversion will be quicker. Safety by design, from the start, is critical.
Are there other impacts advertisers need to look out for?
They need to be paying attention to user-generated content. eMarketer predicts influencer marketing spend to surpass $3 billion dollars in 2021 and grow to more than $4 billion in 2022. With what I like to call the "flywheel of the creator economy" there's a need for more content, more users, more creators more viewers, etc. Trust and safety becomes the backbone to support that flywheel. Companies that actually foster a bright community stand a better chance to serve the creator economy. Creators need to feel safe and supported otherwise the flywheel is broken, and as result creators will leave your community for ones that aren't. — Kimeko McCoy
By the Numbers
Over the last few years, the idea of brand authenticity has taken center stage as more brands have worked to avoid being #canceled. In today's polarized social climate, shoppers expect brands to define both their voice and value. While Forrester reports most Americans would boycott a brand for unethical business practices, their new research reveals that boycott threats may just be noise. Find key data points from the report below:
41% of U.S. online adults would go back to doing business with a "cancelled" brand if the brand makes a public apology.
32% of U.S. online adults indicate that if a brand is convenient or embedded in their life, they may not follow through with boycotting a brand.
22% of U.S. adults online will boycott a brand that doesn't share their same values. — Kimeko McCoy
Quote of the Week
"The power dynamic has changed. It's probably the first time in my career that I could say confidently that the people doing the work have more power than the employers in a lot of ways. They have a lot of options."
— We Are Rosie founder Stephanie Olson on the war on talent that agencies and brands are contending with now.
What We've Covered
https://digiday.com/?p=436803
September 27, 2023 • 10 min read
Digiday+ Research assesses how brands and influencers are using Shorts to reach new audiences and what types of Shorts videos create the most buzz for marketers.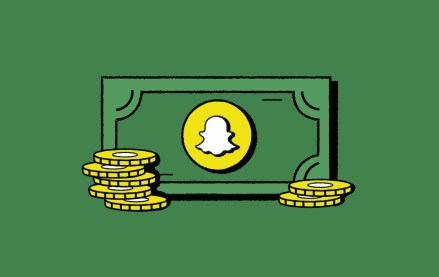 September 27, 2023 • 4 min read
Yesterday, Snapchat marked its return to in-person agency roadshows, sending company representatives to Horizon Media's Manhattan office to showcase a Snap-designed video game intended to capture the essence of what it's like to work at an agency — and how Snapchat can be part of the process.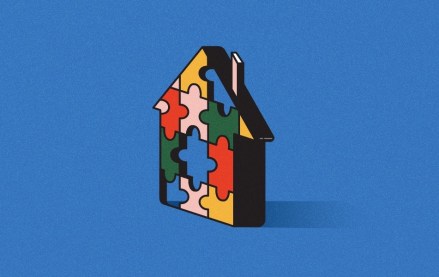 September 27, 2023 • 5 min read
As in-housing settles in as a mainstay, some marketers push for complete control.