Marketing Briefing: 'In on the joke': Actor Jon Hamm on what's right for him as a pitchman, how he works with brands
July 5, 2022 • 5 min read
•
•
Some 15 years ago, in July 2007, Mad Men premiered on AMC and introduced audiences to creative director Don Draper played by Jon Hamm. Another now recognizable face also appeared in that pilot: Stephanie Courtney, the actress who plays Progressive's pitchwoman Flo, played a switchboard operator in the show's pilot.
The creative team for the insurance brand recently rolled out a new campaign featuring Hamm along with Courtney and used their history as a "wink and a nod," according to Hamm. Digiday caught up with Hamm to hear about how he works with brands, how he decides what's right for him as a pitchman and whether he's seen the Zoomerified Don Draper meme.
This conversation has been lightly edited and condensed for clarity.
How involved are you in the creative process to craft your ad persona for each brand? It seems like there are a few ads where you're playing a heightened version of yourself.
Yeah, I like to have some sort of influence. I think I have a pretty good barometer to what's funny as well as to what's going to play and won't be off-putting to a viewer. It's all a fun-house version of me. You don't want to lean too heavily on that. You don't want to come across as vain. It's better to come across as silly and in on the joke, having fun with it. Those are the ones I've been able to succeed with whether it's the Apple commercial or this Progressive campaign or even ones I've done for H&R Block or Skip the Dishes up in Canada.
I have a decent amount of participation in the process without stepping on people's toes while also allowing the agencies, who I know first-hand obviously how much work, effort, time and equity they put into things, how hard they work and how many lawyers have to vet it. It's not lost on me how much work goes into [an ad campaign] so I'd never want to come in and blow it all up like, Oh this won't work. There's always a way to massage it to fit on me a little better. For the most part, agencies have been very receptive to input like that.
How do you decide what's right for you as a pitchman?
It depends upon a couple of things. The most important is generally what does the brand really stand for? You don't want to be involved with something you're not committed to because then it's just a for pay gig. The other is the creative. You want to have fun with it. If you align yourself with the right brands your ability to be an effective representative of those brands is significantly greater.
It's important to be able to maintain those relationships. Mercedes is a perfect example. I've been the voice of the brand in North America going on 13 years now and I've outlasted CEOs. It's a great job to have. I'm really proud of the work I've put into it. Their creative for a car company is second to none. It represents what they do and who they are very well and my voice is a good fit for that. It's things like that. It's the other end of the spectrum from me clowning around and making fun of myself ala the Progressive spot. Fortunately, we're able to run the gamut of those things too. That's part of the fun of making commercials.
I have not seen that. I've seen quite a few Don Draper memes but I haven't seen that. I'll have to look that up.
Is it weird to be meme-ed?
Yeah, I guess so. You don't really know it's happening until someone informs you of it. It means you've penetrated culture in some way, which in some form is a compliment. But I don't pay much attention to it.
You've been making commercials for more than a decade. During that time, how people watch commercials changed. People aren't watching TV as much. How has that informed your work?
I'm still holding onto the idea that when you say people don't watch the way they watched anymore – I think some people don't do that anymore. I think quite a few people still do. There's swathes of the consumer landscape that are still processing content and processing advertising the same way otherwise nobody would spend money on direct mail or People magazine anymore. There still are consumers using that media. They're not the loudest and they're not the flashiest and certainly not the youngest. But when you talk about brand loyalty and people who do the buying and will do the buying over a long term, especially when you're talking about things like insurance, I think the traditional way [of advertising] is still very effective to those people.
But you'll also see these micro spots for social media. That's a viable way to reach people as well. It's more of a multi-pronged approach nowadays. The powers that be aren't going to leave a dollar on the table. If there's another way to reach consumers they'll find it.
By the numbers
As society continues to climb out of the Covid pandemic, advertisers have taken a second look at out-of-home advertising in hopes to catch the attention of consumers while they're out and about. As the channel was reignited, marketers looked beyond the usual major metropolitan cities like NYC and LA to follow people where they moved throughout the pandemic, including secondary cities like Atlanta and Miami. Seemingly, those efforts are paying off per new research from OOH marketplace company OneScreen.ai. Find a breakdown of the research by the numbers below:
77% of consumers surveyed are reportedly noticing their physical surroundings more now than before the pandemic.
86% of respondents who participated in the survey said they could recall a brand or product name from an OOH ad they saw within the past six months.
70% of survey respondents say that they are noticing OOH ads on road trips. — Kimeko McCoy
Quote of the week
"If we can pave the way but get punched around along the way, that's fine. We don't care."
— OKCupid Chief Marketing Officer Melissa Hobley when asked about the brand's plan to use its app and its ads to fight for abortion rights.
What we've covered
https://digiday.com/?p=454008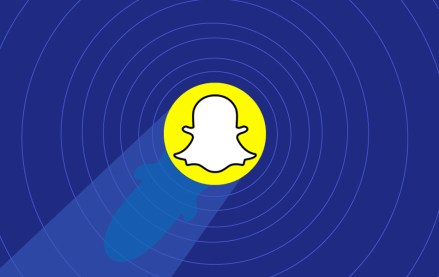 September 29, 2023 • 3 min read
•
•
"We are not diminishing the importance of AR," he said. "In fact, we are strategically reallocating resources to strengthen our endeavors in AR advertising and to elevate the fundamental AR experiences provided to Snapchat users."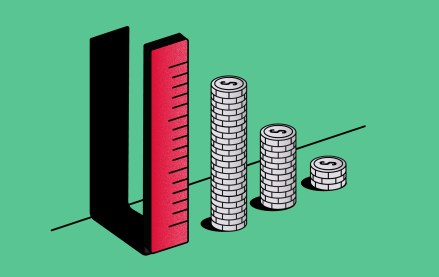 September 29, 2023 • 4 min read
•
•
In Q4 of this year, Activision Blizzard Media is launching in beta a new measurement tool dubbed the Attention Measurement Scorecard. The goal: to raise brands' and marketers' confidence in in-game advertising.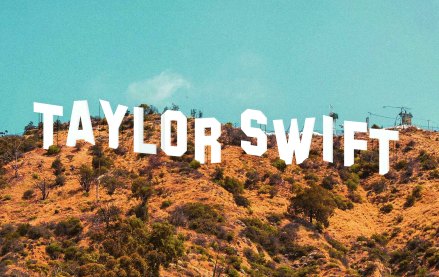 September 29, 2023 • 4 min read
•
•
The concert film will likely help build on cinema advertising's momentum after Barbenheimer.