Days Inn seeks unique ways to stand out as people return to traveling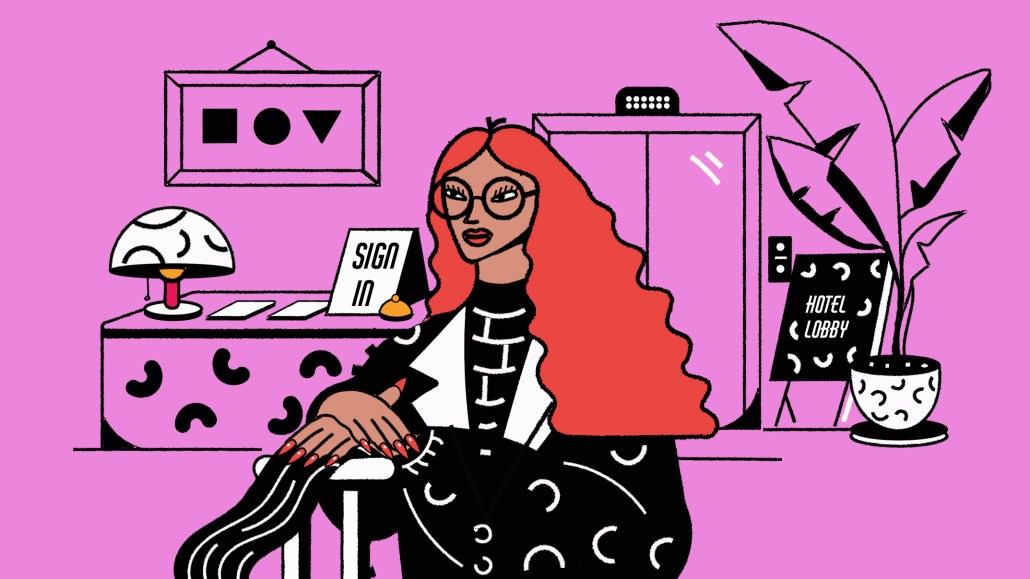 Ivy Liu
Hotel brand Days Inn by Wyndham is introducing a new, limited-edition amenity: a pillow that acknowledges guests with a special compliment. Patrick Warburton, a character actor best known for his role as Elaine's boyfriend David Puddy in Seinfeld, will be the voice of the pillows.
The Days Inn brand, founded in 1970, aims to capture new and repeat travelers with a new experience featuring a traditional household item. The custom complimentary pillow will deliver those compliments through the touch of a button.
"We're excited for these pillows to be at select hotel locations around the country, to surprise and delight and engage with our guests," said Nicole LaSpina, Senior Director of Brand Marketing, Wyndham Hotels & Resorts. Some of the Days Inn locations that will use these pillows include Anaheim, California, San Antonio, Texas, Brunswick, Maine, and Pensacola, Florida.
Days Inn's overall advertising budget for top of the funnel has a 40/60% split across awareness and consideration across such channels as YouTube, TikTok and connected TV.
It is unclear how much of its advertising budget is allocated to the product or the campaign to support it, as LaSpina would not share overall budget specifics. However, LaSpina noted that Days Inn's advertising budget did increase year over year from 2021 to 2022. According to Kantar, the company spent $800,000 in 2021 for marketing efforts and a little over $200,000 so far this year.
Taking advantage of social media, the brand is launching a TikTok strategy this year as part of their overarching marketing social strategy.
The pillow product is part of Days Inn's overall strategy to find unique ways to stand out and help drive brand awareness, as well as to become more appealing to its customers, capture their attention and drive engagement with its brand. Other hospitality brands such as Hilton and Marriott have also done recent campaigns to boost brand awareness to become more appealing to their customer base.
"With a brand that's all about making every day brighter. What better way to brighten someone's day than with the compliment?" said LaSpina. "Compliments make people happy. It lifts their spirits and it helps reduce stress."
Brands partnering with celebrities to boost awareness is a tactic often used by marketers. "A celebrity in your room is memorable and it means more than a normal voice," said Allen Adamson, founder and CEO of Metaforce, a brand consultancy that works with clients including Johnson & Johnson and Microsoft.
The travel and hospitality industry was down during the last two years due to the ongoing pandemic. As people return to travel, Days Inn is hoping to capture more consumers' attention. "During that time, we were hyper focused on going after those travel intenders, those people that were comfortable and knew that they were going to travel," LaSpina said, commenting on customer confidence about traveling more often in the future.