Marketing Briefing: How InTandem, a growth marketing program for minority founders, is aiming to solve for inequality in the startup space
March 22, 2022 • 7 min read
•
•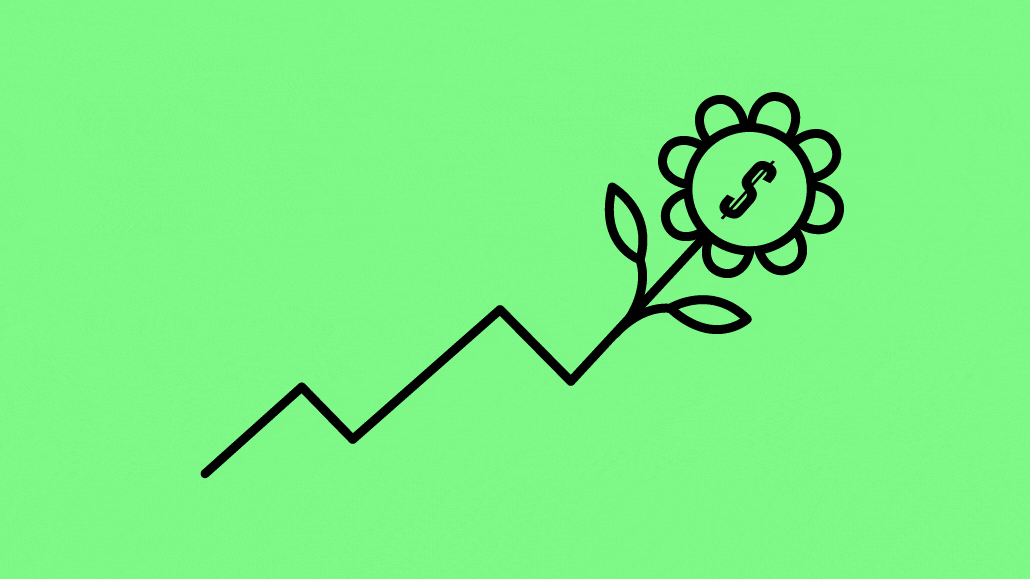 Ivy Liu
This Marketing Briefing covers the latest in marketing for Digiday+ members and is distributed over email every Tuesday at 10 a.m. ET. More from the series →
When it comes to marketing, some start-ups tend to focus on whatever channel that's working for them at the moment, often to the point of becoming overly reliant on that one channel.
This is certainly the case for minority owned DTC startups too, but compounded by the fact that they are poorly networked in — and there for underfunded by — the traditional VC community. That, in turn, hinders growth marketing and the pursuit of the scale needed for success.
Helping minority founders avoid the possible pitfalls of putting all their eggs in one basket when it comes to advertising and marketing is part of the reason Alex and Matt Tepper have recently founded InTandem, a new mentorship growth marketing program designed for startups with founders from underrepresented communities. The program, founded in partnership with Google, aims to work with Black-founded, female-founded and Latine/x/a/o-founded startups to help scale their businesses after they've landed Series A funding. (Both work other jobs; Matt was recently named CMO at Nutrafol and Alex is Managing Director at Emerald Technology Ventures.)
Digiday caught up with Alex Tepper to get a sense of why they founded InTandem as well as how growth marketing impacts startups success.
This conversation has been edited and condensed for clarity.
What was the impetus for founding InTandem?
The impetus is to help solve for the inequality in the startup space. What we've seen historically is that at the stage of startups where it's about Series A, a lot of companies need help understanding how to scale up. With underrepresented founders in particular, in addition to there being a dearth of VC funding for the early stage of underrepresented founders, what we also see is that they don't have a strong network necessarily to help scale up their companies. And so what we've done is put together a curriculum that will help them structurally and tactically create a growth function and growth marketing tactics that allow them to grow their business.
How so?
We have people from Google, from Meta, from digital agencies, from PR agencies, and we brought together some of the best people in the business to help build out this structured curriculum. It'll help them understand both how to organizationally create a growth marketing framework, a growth marketing organization. For example, one of our partners is Hunt Club and what they specialize in is talent recruitment. They've built a whole bunch of early and later stage startups all the way from one to two people all the way up to unicorn size. They specialize in helping startups understand how to build the right set of capabilities and composition of a growth marketing team.
The second side of it is how do you figure out how to balance brand and awareness marketing and performance marketing? A lot of startups at this stage, the seed to Series A stage, have been successful in a single channel. One channel has worked really well for them — maybe it's influencer marketing, SEO or social media, etc. And now you all of a sudden have funding, whether it's from revenue or whether it's from an increase in funding and now they need to figure out how to scale up across channels. So understanding how to look at all your channels holistically and solve for them is a skill that very few people have, especially founders. So what we've done is we've taken all the skills that we've developed over our careers and a bunch of experts and brought them around so we can augment their team and their strategy, help them [with] a roadmap for growth.
What does that road map look like?
We structured a three month curriculum where several times a week for three to four hours a week we're coming in and teaching them the framework. Then we're working with each of them, one on one, developing whatever the element is for that particular week, whether it's laying out the right data infrastructure, or figuring out how to do email marketing or figuring out how to optimize your webpage. It's a very hands-on experience.
What should marketers take away from what you guys are doing?
There is a huge desire with underrepresented founders to get help around marketing. So if there is interest in mentoring and helping the community at large, this is a great way to do it. And we're constantly looking to expand the number of mentors that we have within our network that we can leverage to help as many founders as we possibly can. The second thing to think about [our approach to take away is] that a lot of building demand and catching demand is thinking about those two things together. So building demand is more around top of funnel [tactics] and then capturing that demand is more mid-funnel. Thinking about those two things separately doesn't help you optimize your solution.
3 Questions with Candy Digital CMO Andre Llewellyn
Given Candy Digital is a digital collectible company, can you give us a sense of what the current playbook for marketing NFTs and other digital collectibles?
When it comes to marketing NFTs, drops are the most common way to generate excitement and build up anticipation for your project. The larger, early adopting crypto community has coalesced around Discord and Twitter as the platforms of choice so it's important to understand how to authentically use those platforms.
NFTs allow you to bake utility into them and connect more directly with your fans. Getting creative with that utility is what will get the community excited and create a loyal core of super fans. Allowing NFT owners to get access to exclusive events and experiences will drive demand and create FOMO. For example, you could allow NFT owners to take part in an exclusive Q&A on Discord or give them early access to an upcoming product release or your next NFT drop.
An increasingly popular way to engage these super users is through a DAO. This enables you to allow your community to vote on community decisions, further engaging your most loyal fans.
What does scaling look like when it comes to how the advertising and marketing industry is using digital collectibles?
You can continue to nurture the community by constantly engaging with them and reward your early users for their support. Additionally, look for ways to surprise and delight them with unexpected and exclusive creative collaborations. This introduces your brand to new audiences and further builds your community. At Candy, we've started with Major League Baseball and sports themed NFTs, but we'll eventually expand to entertainment and culture more broadly. This creates the opportunity for cross-pollination and NFT drops that bring different communities together.
What does all of this look like in terms of the metaverse?
Since NFTs or digital collectibles are something that you own, you will be able to take them with you wherever you are in the metaverse. In the short term, there are some barriers that prevent that from happening, but over time most envision an open metaverse where you can use your NFT in any ecosystem. Do the research to understand the different metaverse ecosystems because there are a few and more in development. Understand that what differentiates each, which communities are growing there and which are relevant to your brand. — Kimeko McCoy
By the numbers
As Web3 looms with things like the metaverse, blockchain and AI, brands have gone all in on the NFT craze. But as marketers look to the latest bid for consumers' attention, a new report from digital commerce solution company Scalefast questions if the hype is worth it. According to the report, more than three-quarters of American consumers have never purchased an NFT or virtual good. Find more key details from the report below:
44% of consumers who responded to the survey say they have no clue what an NFT is
35% of consumers said they could be convinced to purchase a virtual good if it came from a brand they trusted
25% of respondents said they could be convinced to purchase an NFT if it came with a physical good, such as merchandise, swag, printed artworks, etc. — Kimeko McCoy
Quote of the Week
"You're not the only brand in their inbox (you're likely one of 60 or 70). And if you're communicating too often with content and experiences that aren't useful or memorable you're likely to get an opt-out."
— Nicole Penn, president at EGC Group marketing agency, on why brands need to be respectful of consumers' inboxes when it comes to their email strategy.
What We've Covered
https://digiday.com/?p=442297
October 3, 2023 • 2 min read
•
•
In episode four of the "Is This The Metaverse?" narrative podcast, Glossy international fashion reporter Zofia Zwiegliska spotlights the brand opportunity when it comes to fashion in the metaverse.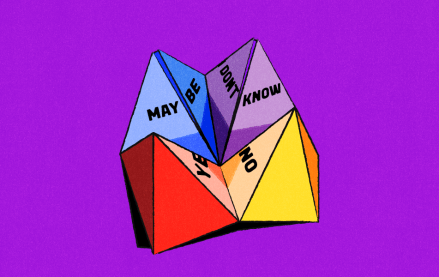 October 3, 2023 • 5 min read
•
•
Overall there's more due diligence from marketers when it comes to influencer marketing efforts now, according to marketers and agency execs, who say that there's been more rigor over the last year, and especially over the last six months.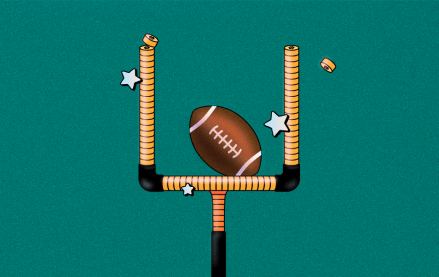 October 3, 2023 • 3 min read
•
•
The collaboration between the Los Angeles Rams and Snapchat goes back to 2020 as the Rams made became the first NFL team to conceive a Snapchat AR experience, affording fans the opportunity to virtually wear the team's recently unveiled uniform.