Marketers feel growing pains as in-house agencies become a necessity
October 11, 2019 • 9 min read
In-house ad agencies aren't really a choice anymore: Major marketers, from Procter & Gamble to Anheuser-Busch now see in-housing as a necessity.
The question now becomes how. As marketers continue to build out their in-house teams, they are looking to suss out what exactly they need to handle in-house and how big their teams should be.
What was once a hot trend is now a reality for marketers who believe that in-housing can help with efficiency, speed, control and cost. The problem, of course, is that there's no one-size-fits-all approach. Big brands can't simply mimic their peers but need to figure out if handling creative, media, social or a mix of various duties in-house is the way to go. At the moment, marketers like P&G, A-B InBev, Clorox and Ally Financial, among others, are using a hybrid approach to in-housing by continuing to use agencies for some services and build up other capabilities in-house. 
Some brands, like A-B InBev, have started to do some creative in-house, especially for social channels that need more content than ever, which frees up their agencies to work on bigger ideas. Others, having already experimented with creative in-house, are looking to handle more of the media buying themselves. For example, Clorox recently started testing out doing programmatic in-house and P&G says that it is now doing 30% of its overall media buying in-house. Doing programmatic in-house can save money, as it has for Ally Financial (CMO Andrea Brimmer said taking programmatic in-house made the company 25% more efficient), but it can also be exceedingly costly as building out an ad tech stack isn't cheap and talent can be difficult to attain.
In 2018, the ANA found that 78% of its members had in-house agencies, up from 58% in 2013 and 42% in 2008. That number will likely continue to rise, according to agency and brand sources who expect the focus on in-housing to persist. And Forrester research found that in-house capabilities grew during 2019, according to Jay Pattisall, principal analyst for Forrester. That said, adding an in-house team doesn't happen overnight. While going in-house can save brands money, per Digiday Research, it can be tough to retain staff and difficult to motivate a creative team that may be bored working on the same brand every day. But even with those challenges brands are bullish on going in-house. Even Vodafone, a company that has already tried and folded an in-house team is now giving it a go once again. 
Part of the appeal of in-housing is control. According to Digiday Research, 38% of 214 brand marketers who were surveyed last November said that going in-house is about increased control. Brands are not only looking to have a better sense of where their dollars are going and what they deliver, but as privacy regulations like GDPR and now CCPA go into effect controlling what data is used as well as how and when brands' messaging shows up is more important than ever. While marketers do want more control, it's also about being able to keep up with the need for content on digital channels. 
"We're in an explosion of content, so it's less about you're doing less and more about we need to do more," said Clorox CMO Stacey Grier, adding that the company has been growing its in-house shop, Electro Creative Workshop and testing doing programmatic media buying in-house. That said, Grier cautioned that the company likely won't ever be 100% in-house with creative or media, instead using a hybrid model. 
"We feel like we're going to need probably five times the content we need today," said Grier. "The only way we're going to be able to do that is [by] having great external partners, like we do with FCB and Mcgarrybowen. We're also going to need our internal engine." 
In-housing and agency relationships
Going in-house naturally changes the nature of the agency-client relationship. For some, like P&G, the move in-house goes hand-in-hand with a plan to rethink the agency structure as the company is not only looking to reduce costs but find ways to be more efficient. The company has already implemented what it calls a "fixed and flow" agency model where it has a set amount of work with its agency partners while also using "smaller, more agile shops" for other jobs. It has also "co-located" with Grey Midwest and Publicis Agile Lion and brought together several agencies under an integrated group of agencies called Woven, which works under the same roof as P&G's internal teams.
At the same time, P&G has taken more creative and production in-house. For example, Secret now has its own agency, which creates and produces ads "for a tenth of the cost and in one month versus five," according to P&G chief brand officer Marc Pritchard. 
"As part of [our] overall agency reinvention, we're discerning between what work we should do versus what work an agency should do or any kind of supplier," said Pritchard, adding that the company now does 30% of its media buying in-house. "It's people trying a whole bunch of different things and moving in and out." 
For others, like Anheuser-Busch, going in-house isn't about changing or reducing its agency relationships. In the spring of 2018, the company created its in-house agency, known as DraftLine, which now has roughly 65 employees with half of those employees focused on gathering consumer data to drive not only the team's creative output but the work of the various agencies working on A-B InBev's brands. Each day, DraftLine has newsroom-like meetings to discuss what's trending online and where A-B InBev brands can enter those conversations. For example, due to DraftLine research and work, Bud Light became a part of the Area 51 raid discussion online, which eventually led the brand to design Bud Light packaging with aliens on it and, once fans said they wanted it, to make Bud Light cans with said alien designs on it. 
"We do not want to compete with the creative agencies," said Anheuser-Busch CMO Marcel Marcondes, adding that the hybrid model "frees up time for the big creative agencies to focus on the big things" like the Super Bowl. 
Building up data
Increasing internal capabilities with in-house teams is attractive to marketers who are focused not only on controlling more of their brands' data but in gathering more of that data to create more targeted marketing. "We're really focused in terms of looking at things that we can do, taking better control of our data, really building out consumer data platforms so that we understand how our customers interact with us at every single touchpoint and then really understanding what's the next best product that we should be talking to them about," said Ally Financial CMO Andrea Brimmer. "That's a huge emphasis for us."
That may seem obvious — all marketers are looking for ways to create personalized advertising to give consumers messages they want without being creepy — but consumer data from in-housing can give brands the ability to be more efficient with their messages, especially as privacy laws like GDPR and CCPA are changing the data available to marketers. "When shit hits the fan, you want to be able to say, 'I own this,'" said Mark Wagman, managing director at MediaLink, told Digiday ahead of the ANA meeting last week, noting that in uncertain times, marketers want to be certain they have what they need to connect with consumers. "It's almost like a doomsday kit. This is the time to do it."
Ally isn't alone in its data focus. P&G has created its own database of more than 1.5 billion consumer IDs which covers 50% of people online that not only helps it figure out where to spend its dollars but have its own data on consumers outside of the walled gardens. "The data that allows you to be able to more precisely reach people [and], most importantly, cut off the excess frequency, which is where the biggest amount of savings comes and then reinvest back into reaching more people," said Pritchard, adding that the internal data has helped the company increase the amount of media buying it does in-house.
The trouble with talent
But the move in-house is not without its hiccups. Not only can it be costly, especially for those looking to build up the technological needs to do programmatic in-house. "CMOs and marketers should consider that the technology and talent investments for programmatic media operations are not insignificant and do not align with their current cost-efficiency mindset for insourcing," wrote Pattisall in an email.
Talent, not only for programmatic in-housing but in-housing in general, seems to be the biggest issue marketers face when going in-house. Keeping talent happy while working on one brand can be a considerable challenge for brands, especially for big brands with more corporate cultures than agencies. According to Digiday Research, 43% of 53 brand marketers surveyed "disagreed" with the statement that hiring or retaining staff is easier with an in-house team. And in a recent ANA survey, 63% of respondents said that keeping internal talent energized was their biggest concern. 
That's likely why creating a distinct agency culture at Electro Creative Workshop has been a focus for Clorox. "Kerri [Martin, who runs the Electro Creative Workshop,] who runs that for us, has spent a lot of her time creating a culture around that," said Grier. "Agencies need culture to survive, right? It can't just be the Clorox culture; it has to be an agency within that."
While creating an internal agency culture can be challenging, it can add to the overall company culture. A-B InBev is just over a year into in-housing with DraftLine — talent for the shop is sourced from creative agencies, design agencies, e-commerce companies and digital agencies, among others — but it has already helped the company become more diverse and inclusive, according to Marcondes. "We talk every day about diversity and inclusion, but I am feeling the impact of really having people with different profiles in the company because now we have creative people, data-driven people on top of the beer people," said Marcondes. "It's amazing."
Photo courtesy Draftline
https://digiday.com/?p=349022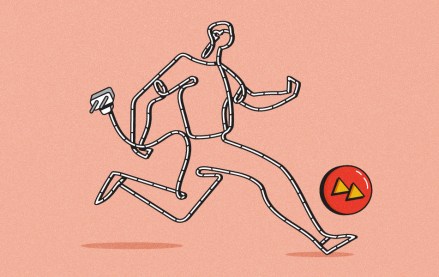 September 22, 2023 • 4 min read
Women's sports are having a moment. Brands, media companies and agencies are looking to get in on the action.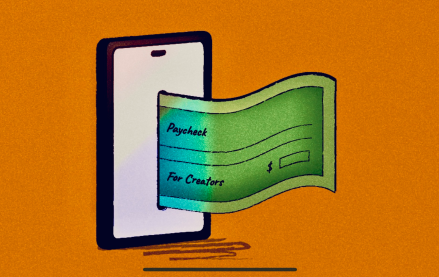 September 22, 2023 • 6 min read
The Hollywood strikes were supposed to be a game changer for many of them, but the situation hasn't quite lived up to the hype.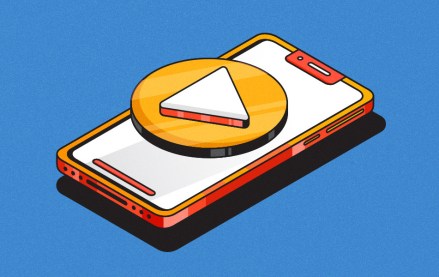 September 22, 2023 • 5 min read
Given the rise of short-form video, agencies that focus on the format, rather than specific platform expertise, will reap the rewards.