Marketers are going beyond the individual and using personality to sell at Advertising Week
October 22, 2021 • 7 min read
•
•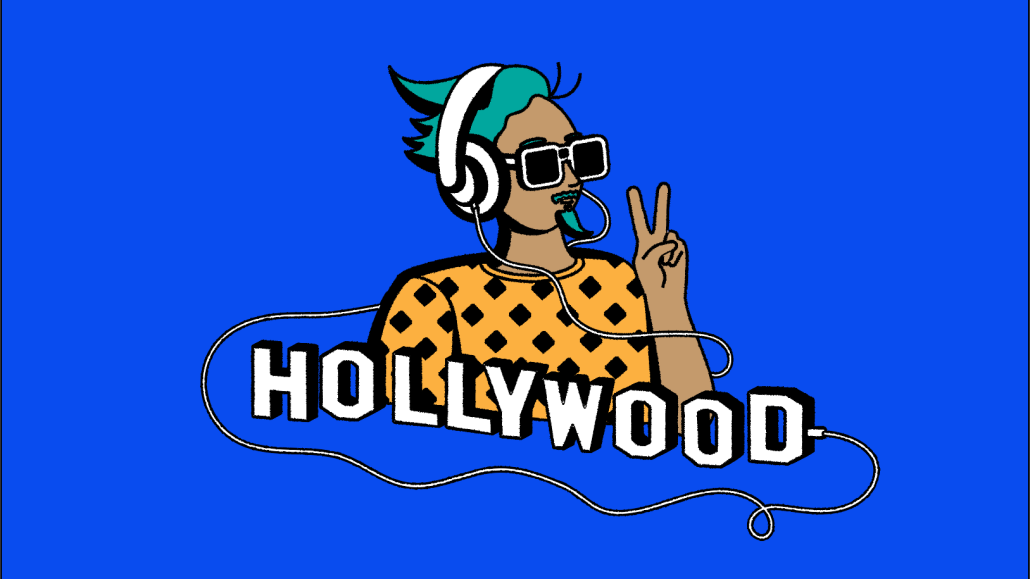 Ivy Liu
In the fourth and final day of Advertising Week, the conference space in the Hudson Yards shopping center felt drained of people who likely lost stamina after the first three days of one of the largest live events since the start of the pandemic in the Spring of 2020. And yet, those who remained spent the day adorning themselves with small bouquets of flowers from TikTok's lounge and learning about the latest trends in the advertising industry.
One of the themes of the day that echoed through several sessions was injecting authenticity and personality into brand campaigns, particularly by featuring celebrities, influencers and individuals who can represent more than their face and get into who they are.
Here are some highlights from the last day of the in-person return of Advertising Week New York.
Multi-dimensional DE&I in advertising
In the past year, brands have been more focused on diversity in their advertising and vocalizing support for marginalized communities than arguably ever before. And yet, the session titled "Lessons in Authentic DE&I: Thoughtfully Impacting Branding and Advertising from the Inside, Out" began by questioning why there is still so much work to be done in this space.
A major conclusion from the panelists was that part of the problem is the failure to view people as multi-dimensional individuals.
People are not monoliths who represent their entire demographic. Therefore, representation cannot come across as one-tone or an oversimplification of people's identity. Instead of creating an ad campaign to reach the LGBTQ+ community, focus on the transgender community or the non-binary community, said Jamie Tredwell, managing director of brand partnerships at Pride Media.
"It's like we pretend that there are only certain types of people that exist and only certain types of diversity can be represented in our work. And that's what burdens the media," said Nikki Darden, head of global marketing integration, DEI brand strategy and international brand engagement at Citi.
Moving beyond celebrity and featuring personality
The panel that I moderated today was called "WWE Experiences a Pop Culture Takeover," where I interviewed the wrestling organization's svp and head of global sales and partnerships Claudine Lilien and WWE Superstar duo The Street Profits, who consists of Angelo Dawkins and Montez Ford.
The WWE is unique in the sports organization space because it emphasises entertainment within the game — as told in their name — but because of that, the WWE Superstars are skilled actors, not just athletes. Hence why so many of them go on to become blockbuster movie stars, like Dwayne "The Rock" Johnson and John Cena. But the goal that Lilien was tasked with when she joined the WWE in April of this year was figuring out how break through the personas that were crafted for the ring and humanize the characters with their personal interests and families.
The Street Profits have been used to execute on this strategy by leaning into Ford's marriage with WWE Superstar Bianca Belair and showing the couple buying Snickers for a house party. Ford said the reason why these personalized approaches to campaigns work is because it helps continue the character story he and other WWE personalities tell during the wrestling matches and turns the larger-than-life characters into relatable people.
This works for brands, according to Lilien, because they're able to find athletes that can advocate for their brands as fans and users of those partners, instead of simply slapping their name on the product. And yet, other advertisers, like the video game World of Tanks, still rely heavily on the Superstar persona — the over-the-top, extravagant and emotionally charged characters — to sell themselves to audiences that expect that kind of thing.
At the end of the day, does showing the softer side of a WWE villain (known internally as a heel) diminish that persona?
Built-in audiences are more beneficial than scale
Later in the afternoon, two YouTubers-turned-entrepreneurs, Brad Mondo and Hyram Yarbro, spoke in a session titled "Building a Brand and Leveraging Social Media." They discussed the process of launching their haircare and skincare lines, respectively, and how they became marketers in the process, tasked with promoting their products to their millions of subscribers.
What they both said was an advantage to creating a product in the public eye of all of their followers was being able to use them as an informal focus group, which in some cases led to positive sales performance.
Mondo, who is the CEO of his haircare brand XMondo, said he used social media to poll which hair colors he should produce for his first launch and said that the chosen colors of pink, blue and purple are still to this day the best performing hair colors in his collection.
"You have this really unique connection with your audience, and essentially you have the market research part of the brand development done for you because you're able to tap into so much of what people are saying, what they're looking for and what they want a product," said Yarbro. "It's a really helpful guide."
3 questions with Hyram Yarbro, founder of Selfless by Hyram and content creator
Hyram Yarbro launched his skincare line, Selfless by Hyram, in June this year — a project he first began pursuing in 2019. The line is housed under skincare company The Inkey List, but all of the products, ingredients, packaging and manufacturing facilities were selected and approved of by Yarbro himself, largely so he could verify that they complied with his stance on ethical production, environmental sustainability and philanthropy.
Below is a portion of the conversation I had with Yarbro following his session at Advertising Week.
Why did you choose to launch your own brand instead of serving as the spokesperson for an existing brand that you love?
I've always, and I think this is expressed through my content, been very detail-oriented. When it comes to the recommendations I make or anything involved with skincare, I really like to deep-dive into the ingredients. So if I was going to come up with my own [brand] and endorse specific products that much, I needed to make sure that not only were the quality of the ingredients and everything up to par, but that the backend sourcing story and sustainability story were at levels that I personally would feel comfortable supporting.
When I started, I didn't want to partner with anyone. I wanted to be completely solo because I just didn't trust [other companies' values]. I didn't know if I could trust anyone [to match] my capacity to prioritize the social impact and philanthropy. And even going through the development process of the brand, there were people saying that what I wanted was impossible. But working with The Inkey List, they prioritized social impact and social good and philanthropy just as much, if not even more, than I did, and that's really what made me partner with them, rather than just work with a company to endorse products.
You mentioned that transparency is critical in producing the product and showing what ingredients are in each item you're selling, but how is transparency important to the marketing process?
Being able to see the online discourse really gave me an opportunity to see all the positivity and all the criticism as well. And with anything you post online, there's going to be criticism, but especially if you're going to be launching your own brand. For me, I wanted to make sure that any concerns that people have were heard and spoken to by me. I always want to be pushing my brand to be the very best so genuinely, if there's something that people think I could improve, I want to make that improvement as soon as I can.
Are marketing and sales things that come naturally to you?
When I was in college, I did study entrepreneurship but even with that you primarily learn by doing within the [business] space. With marketing, I have absolutely no training in that. Structuring a specific marketing style has never come to me naturally, but I genuinely want to make recommendations to my audience so I'm doing it from a branding perspective. I'm used to social media for myself being my own brand and now I have a separate entity that's going to hopefully grow beyond me that I get to work on. Replicating that experience is a lot of fun, although challenging.
I will openly admit I'm a bad salesperson. I was actually fired from one of my jobs because I was such a bad salesperson. Thankfully, because I've developed these products on my own, I can genuinely stand by them. I love recommending them. But figuring out new ways of communicating the benefits is definitely the challenge. Simplifying that message so that everyone can understand it or figuring out which messages resonate with different demographics is kind of the fun part of working with marketing and sales.
https://digiday.com/?p=429659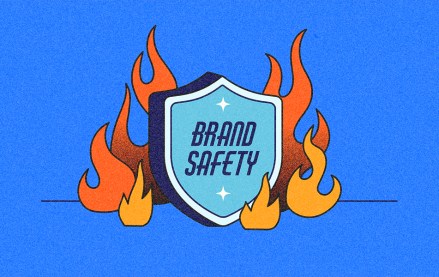 November 28, 2023 • 6 min read
"Major brands' search ads can appear on piracy, pornographic and sanctioned websites," research claims.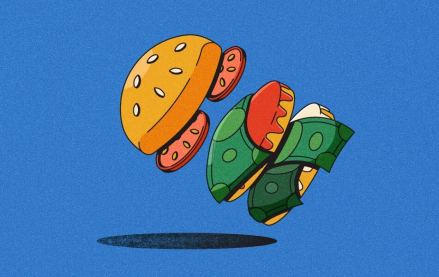 November 28, 2023 • 6 min read
As more influencers look to get into food content creation, brand opportunities are following.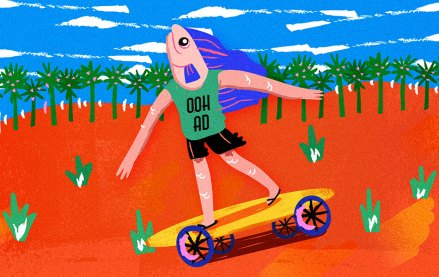 November 28, 2023 • 7 min read
As major marketers like Maybelline experiment with faux OOH, more marketers are open to the idea.