'Make the most of the opportunities where they really exist': Why F'real is dipping into mobile game marketing
April 29, 2021 • 4 min read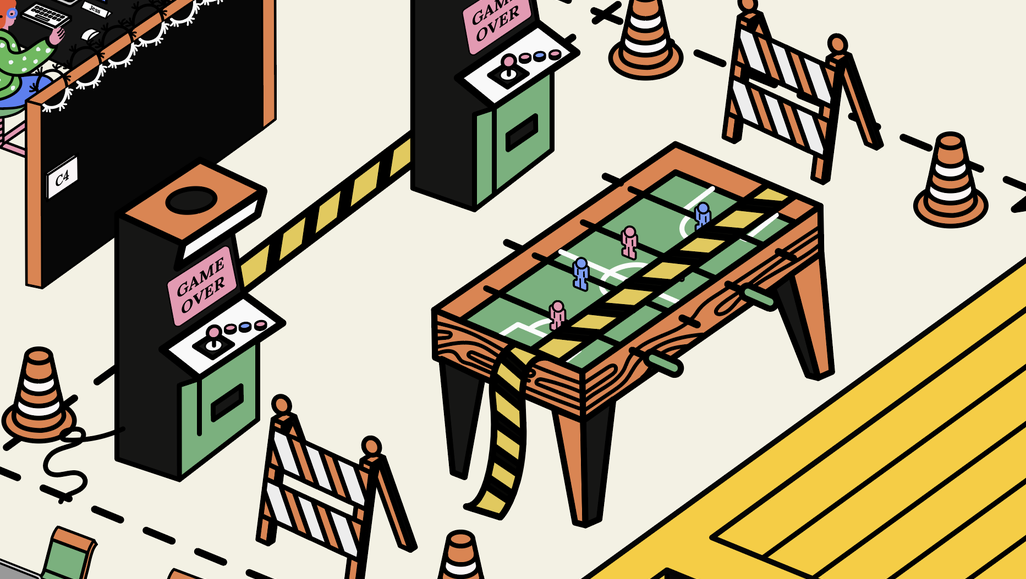 F'real, a California-based, blend-it-yourself milkshake and smoothie company, is doubling down on its virtual reality efforts by way of its new mobile app game "F'real Shake Run." The initiative is designed to keep the 18-year-old in-store retailer brand, which is a subsidiary of Rich's Products Corporation, relevant as the pandemic has pushed people to spend more time online.
"The name of the game over the last year plus has been the concept of being really nimble and being able to revise your plan and try to make the most of the opportunities where they really exist," said Hayden Perry, senior director of marketing at F'Real.
The Subway Surfers-style mobile game, which challenges players to run and dodge obstacles, is downloaded via a QR code found on in-store F'Real shake machine's digital screens. To promote the virtual reality initiative, F'real is leaning on popular TikTok creators to challenge their followers to beat their score using the hashtag #FrealAF. There's also paid media aimed at its Gen Z audience, rolling out across gaming consoles and YouTube, as well as platforms like TikTok, Snapchat and Instagram.
Given the pandemic lockdown, there's been an uptick in gaming and marketers want in.
"As we move into a world where everything is becoming shoppable, where everything is becoming connected to commerce, it stands to reason that more consumers will also make purchases from mobile game advertising," said Mason Bates, director of sponsorships and partnerships at Mindshare's Content+ studio.
According to Perry, to keep connected and busy during the pandemic, people were turning to social networks and gaming platforms "as a way to socialize in a responsible manner as well as to have that brain break from their burnout." F'real is hoping to tap into that as a way to generate brand awareness and ultimately drive additional sales and engagement, Perry said.
Via the game, the brand will be able to track the number of customer conversion via the QR code used to launch the app. QR code scans reveal information like what time of day people are buying F'real smoothies and shakes, where they're buying them and what device they're using to buy. However, the mobile game doesn't collect any user data from the app itself.
As of now, the game is free of brand advertising. But Perry says F'real is considering expanding the digital offerings within the brand's app.
"F'real Shake Run" comes on the heels of the brand's 2020 campaign, which was also a QR-code based virtual reality experience which Perry said garnered nearly 50,000 total uses, averaging approximately 8,000 uses per month during the flight period.
The shake and smoothie brand is typically found in convenience stores. But like other in-store brands, it had to pivot when the pandemic hit, severely impacting foot traffic. In response, F'real dramatically pulled back on its in-store, retail spend, and now majority of media spend goes toward digital marketing efforts like the mobile game, Perry said.
"The pandemic, which initially quite dramatically impacted [convenience] store traffic, did force us to re-evaluate consumer marketing mix and spend levels," Perry said, noting that even post-pandemic, "I don't anticipate our media mix reverting away from digital any time soon."
While the brand declined to provide specifics on its digital marketing spend, Perry did say almost two-thirds of its 2021 marketing budget is dedicated to its virtual reality, and brand awareness campaigns. Per Kantar ad spend data, F'real spent $20,000 on media in 2020; that figure doesn't include what the brand spend on social media channels as Kantar doesn't track social spending.
What Perry calls non-working dollars, goes toward concept and related creative. Meanwhile working dollars, an estimated 5-10% of the budget, will fund traditional media, like in-store point of sale materials, she said. It was a different story this time last year as a little under half of the brand's marketing budget was allocated to the virtual reality campaign. The brand has also doubled its spend on social platforms, like TikTok, Snapchat and Twitch, since last year.
"We're focused on building awareness among Gen-Z consumers, and our media mix reflects that by tapping into the technologies and platforms where they are spending the most time," she said.
According to Bates, even as normal life resumes on the other side of the pandemic, people will continue to engage on their mobile devices in a big way and that includes gaming. "Even as consumer worry subsides and optimism grows, snackable, mobile games will still be a source for escapism and play," Bates said.
However, launching a mobile game from scratch doesn't come without its challenges. Once it's created, marketers must convince users to download the game and play it, Bates added. 
In the future, Perry said F'real will continue to earmark additional marketing funds to support digital experience, in particular the F'real app where the Shake Run game lives.
https://digiday.com/?p=412604
September 25, 2023 • 5 min read
As esports winter sets in, the companies that are best insulated from the cold are the ones that designed their balance sheets for a years-long march to profitability — not the massive and rapid returns promised by some esports companies during the industry's initial wave of growth.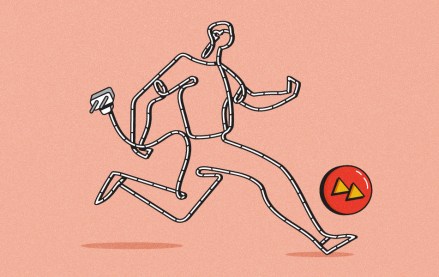 September 22, 2023 • 4 min read
Women's sports are having a moment. Brands, media companies and agencies are looking to get in on the action.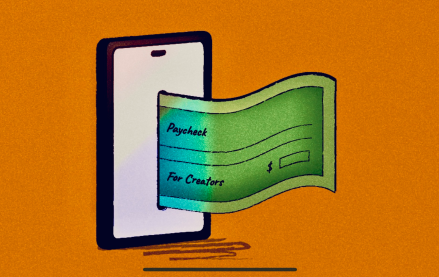 September 22, 2023 • 6 min read
The Hollywood strikes were supposed to be a game changer for many of them, but the situation hasn't quite lived up to the hype.