Media Buying Briefing: As gaming explodes as an ad medium, media agencies aim to level up
April 21, 2021 • 6 min read
•
•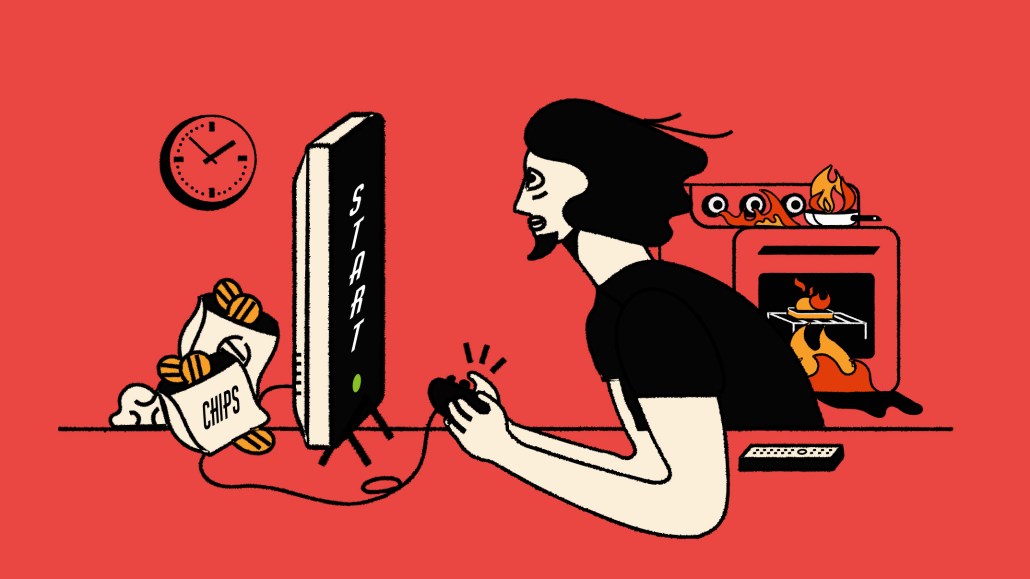 This Media Buying Briefing covers the latest in agency news and media buying for Digiday+ members and is distributed over email every Monday at 10 a.m. ET. More from the series →
The gaming world was abuzz with the news that Ludwig Ahgren had broken all Twitch subscriber-gain records during a 31-day livestream at the urging of his followers, growing his paying sub base to 282,000. The previous record-holder: fellow gamer personality Tyler "Ninja" Blevins.
If neither of these names are familiar to you, know that they are celebrities to tens of millions of devout gamer fans. And they represent just two faces in the exploding popularity of gaming as a source of entertainment, celebrity and culture — a world to which brands are flocking in droves, in search of younger millennials and older Gen Zs. It's estimated to be a $120 billion marketing opportunity that's poised to become the fastest growing segment of marketing through 2021 and beyond.
Though gaming as a potential advertising destination has been around since the turn of the millennium, more media agencies have gotten serious about mapping, codifying, understanding and establishing it as a valuable awareness and reach tool. Part of that mapping starts with understanding that the landscape really consists of three overlapping ecosystems: esports, in-game advertising and personality/influencer/creator content. Though in-game is the oldest, it's lost a bit of luster, while esports and creator content have experienced hockey-stick growth numbers.
"Any category you can imagine, from financial to beverages, can do something in gaming much easier than being in-game itself," said Dario Raciti, managing director of Zero Code, a unit of Omnicom Media Group that specializes in gaming and works with clients including Nissan and Twisted Tea. "We have a lot of clients that play in that space now — 90 percent of what we do now is with influencers, esports leagues and teams. We get a new request [from a different client] every week."
"Creators are using gaming as a backdrop to tell stories, to build sub-communities and new forms of connectivity," said Regi Cash, CEO of 3BlackDot, which works with brands including Fruit of the Loom and Ralph Lauren — sometimes through agencies and sometimes directly with the client. "That's the juicy middle, where you have these communities spread all across demographics, different game-play types, different creators that are driving the increase in time and attention."
Cash said he expects revenue from brand integrations work at 3BlackDot to double in 2021, but has already seen first-quarter revenue come in 30 percent ahead of that budget. "We're in some of those brand conversations at a much earlier point and at a greater volume than we expected. The simple reason for that is, this is where the time and attention is being spent for millennial and Gen Z audiences. They've established gaming as its own separate ecosystem that sits apart from other social media platforms. Brands are realizing that getting in early now is a chance to generate that brand affinity and hold it for many years."
Part of gaming's exploding appeal among marketers is that it's jumped into the mainstream and become a cross-cultural phenomenon. Athletes, musicians and celebrities now regularly participate in livestreams, form their own esports teams, and join the masses of fans in watching gaming — its own subculture that's expanded gaming's appeal beyond players.
"The real attraction, besides strong viewership and engagement with a younger audience, is it's a crossover of cultures," said Nico Amantia, senior account executive, esports and gaming at Horizon Media's Scout Sports & Entertainment unit. "Brands are taking note that it's not just gamers that are into this. Apparel and fashion brands are releasing new lines on Twitch — they understand this is much more than just a young guy in his parents' basement."
And it's a constantly expanding group. Mason Bates, director of sponsorships & partnerships, Content+ at Mindshare, noted that gamers never stop being gamers — as was expected years ago with earlier generations of gamers. "More people now comfortably self-identify as a gamer than ever before," said Bates. "So older generations are not aging out of the medium and younger generations are seeing games as vital to socialization, but all are proudly gamers."
One challenge for pure-play media agencies is that working in the creator/influencer space means ceding some control over messaging to those gaming creators/personalities, as well as calling on a variety of disciplines. "A lot of what we do is not fully within the media agency skillset," said Raciti. "We created this discipline that sits between media, influencer and creative, a mix of multiple things. You need to have that experience to be able to do that, and I don't know if a lot media agencies have invested in all those areas."
Color by numbers
On the eve of the upfront, there's more evidence connected TV is making significant gains on linear TV in attracting ad revenue, not just audiences.
According to a survey of 177 U.S. media agencies by video software and support firm Pixability, a whopping 82 percent say YouTube would be the top beneficiary of the shift from traditional TV dollars, followed by 39 percent pointing to Hulu, 31 percent apiece indicating Roku and TikTok, trailed by 30 percent for Facebook. The shift in spending to CTV requires media agency teams to adapt.
The survey indicated that most agencies currently plan CTV, YouTube, and TV advertising across separate teams, with only 37 percent set up to manage all budgets from a single team. That said, 63 percent of agencies plan to manage the budgets as a single team in the future.
Takeoff and landing
Lots of happenings within GroupM last week. Amanda Richman, the U.S. CEO of GroupM agency Wavemaker since 2017, shifted over to become North American CEO of Mindshare. She fills the spot vacated by Adam Gerhart, who was named Mindshare's global CEO in December. Meantime, Wavemaker hired two senior execs to add to its North American leadership team, which is being overseen by Wavemaker Americas CEO Louisa Wong: Delphine Fabre-Hernoux joins as chief data & analytics officer, coming over from Amazon; and Alex Norman comes aboard as chief growth officer, from a similar position at Global Team Blue. Finally, Wavemaker also picked up dating app Bumble's global media business.

Giant independent Horizon Media won Hershey's U.S. confectionary business, following a six-month review. The principal loser of the business is IPG's UM. According to Kantar Media, the company's media spend in 2020 was $378 million.

Omnicom's PHD U.S. hired Katie Klein as president of integrated investment, from Zenith Media, where she was a 17-year veteran, most recently as senior vp of national video investment. Klein replaces Harry Keeshan, longtime head of investment, who has retired. PHD's investment arm will now widen its scope to include commerce.
Direct quote
"I see three shared goals that need to be agreed to before real change [in the upfront] can happen. 1) Everyone must believe in the philosophy of "Follow the Consumer" — no matter what platform they view their content on; 2) Desire for "Better Ad Engagement." This will force changes in ad loads, creativity, ad models, and yes, each impression's cost. Better ad engagement is not a revenue-neutral goal, given how badly we have all messed this up in the desire to control cost — at the consumer's disenfranchisement; 3) We need a "Common Measuring Stick." Everyone needs to be able to evaluate success across platforms. The platforms that perform the best will win. The others will need to find ways to improve their offering (whether through cost, engagement, data or infrastructure)."
— Pam Zucker, veteran media buyer and consultant, in a column she authored last week called "Is the Upfront ready for change or is it all talk?"
Speed reading
https://digiday.com/?p=402484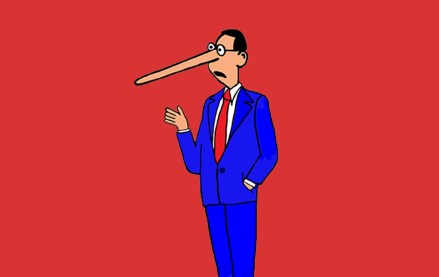 October 3, 2023 • 7 min read
•
•
A new definition for MFAs is available but the vague nature of the guidelines is leading to a lack of standards that might prevent adoption.
October 2, 2023 • 1 min read
•
•
The publishers who attended DPS were focused on the potential upsides of applying the technology to their operations while guarding against the downsides.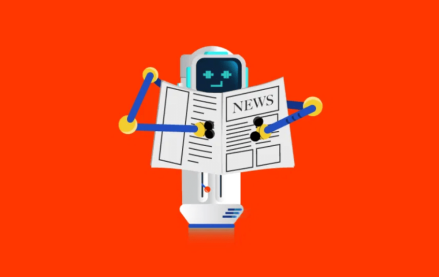 October 2, 2023 • 4 min read
•
•
Now that ChatGPT users can surf the internet for information, some publishers are reconsidering the weight of the issue.