The luxury smart bracelet that wants to rid city-dwellers of stress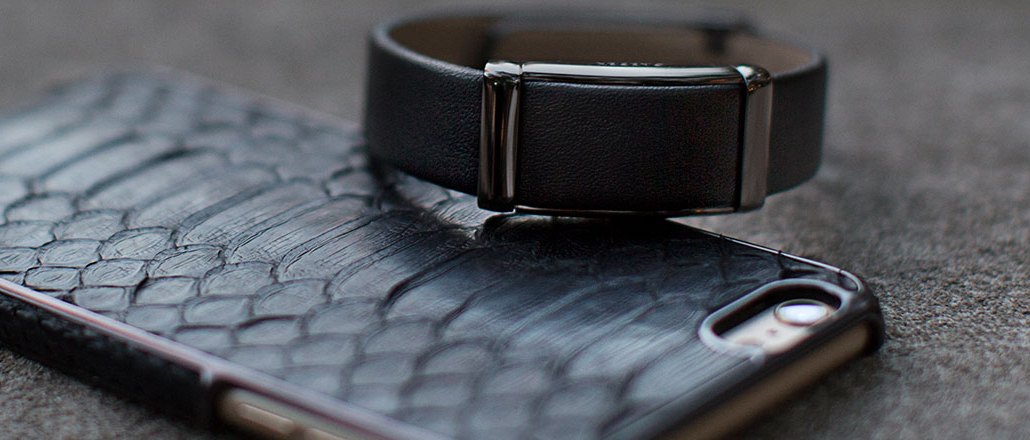 This story is part of a weekly video series that explores trends in the fashion industry. Check in on Fridays for a new topic.
It's here: A luxury wearable that exists on your wrist simply to remind you (if you're a city-dwelling, self-starting, always-on millennial) to breathe.
The Sona smart bracelet, created by wearable technology company Caeden, is launching this May. The bracelet, made with genuine leather, retails for $200 and discreetly includes an advanced heart rate sensor. When connected to the Caeden app, those wearing the bracelet can track their heart rate throughout the day, whether they're exercising or not, as well as their steps.
Caeden's founders, Nora Levinson and David Watkins, said that the Sona bracelet is different from existing market items like the Fitbit and the Apple Watch because of its "Resonance" program, a series of breathing exercises that are designed for different moments in the users' lives. They can start their day with a moment of zen, find calm and focus before a big meeting, and come down from a workout with concentrated breathing. The program, when used regularly, is meant to "build up" the user's resistance to stress.
"It's designed to be a break from the fast-paced city life," said Watkins.
The team believes an emphasis on mindfulness is something missing from the current wearable market. Fitbit tracks steps, and Apple Watch is just an extension of your smartphone, an extra screen to keep track of. The Sona, on the other hand, is a luxury item powered with a technology that Watkins and Levinson believe can improve the wearer's overall quality of life.
We went to Caeden's New York City offices to learn more about the product. Hear Levinson and Watkins explain the Sona in the video below:
Sona's leather bands comes in three different shades, and with the technology hidden, it can pose as an analog leather bracelet. Part of the mindfulness, apparently, is not feeling self-conscious about everyone knowing you're wearing a bracelet to remind you to breathe.
"A big health problem for people is stress," said Levinson. "So we designed something to target and solve that problem."
https://digiday.com/?p=170035