'We love moments like this': Influencer marketing agencies scramble to reassure antsy clients after NYT expose
January 30, 2018 • 4 min read
•
•
Influencer marketing has had its reality check: After years of news on fraud, bots and shady amplification practices, it's come to a head with the publication of a New York Times exposé on how far-flung the problem is. For agencies, it's a moment of glee — or a scramble to prove their worth.
"It's been the talk of our company's Slack all weekend," said Alexa Tonner, co-founder of influencer marketing agency Collectively, adding that she's expecting clients to put her team "through their paces" and ask the right questions about its practices. Still, it's not a problem for Collectively. "They're seeking reassurance, but this is good news because it kind of gets the problem everyone has known about to some level to the topmost people."
At WhoSay, an influencer marketing agency that Viacom bought earlier this year, President Rob Gregory warned his team over the weekend when the Times story was published that clients would ask questions — and that for him, the "answer is easy." The company is touting its Statement of Authenticity, a questionnaire sent to influencers it works with that requires them to pledge that they've never bought fake followers. "We love moments like this," Gregory said.
At Ahalogy, co-founder and CEO Bob Gilbreath said something like the Times article would finally get top brand marketers to start asking the hard questions about their own influencer marketing practices and partners.
For influencer marketing agencies, this scandal is more proof that brands need to do more direct deals with them, cutting out traditional public relations or social agencies. "The business model of PR agencies has been under even more disruptive force than ad agencies. They are trying to find more billable services that they can provide for their big clients," said Gregory. "You gotta be sure you have the data and manpower to do the kind of the vetting we do."
But agencies with influencer marketing practices like Edelman feel the opposite. Sybil Grieb, Edelman's U.S. head for influencer strategy and programming, said this is more proof that the "era of nonstrategic influencer marketing is dying." Brands will now ask for more complete strategies that include influencer marketing instead of keeping it in a silo with a different company. "It speaks well to us for the direction the industry is going," she said.
Grieb said the issue of fraud is common and well-known — the Times article just put it in one place. She said she's seen everything from metrics like "reach-engagement," essentially a bloated figure that combines influencer followers with comments, as well as "potential impressions," which could be the potential number of people that could see a post — not how many actually did.
Justin Moore, the CEO of Trending Family and a YouTube influencer with just over 1 million followers, said this will be the turning point where brands continue to push to accelerate away from "reach" metrics and focus on "engagement." What that "engagement" looks like, however, is up for debate. But the growing interest in so-called micro-influencers who have an engaged commentariat is proof of this, Moore said.
Moore, who works mostly with agencies and does a small number of direct brand deals, said that anecdotally, he's already seeing pressure put more on so-called influencer platforms. "We'll see more agencies placing value on full-service influencer agencies" instead of self-serve platforms that rose in popularity last year as a way to "plug and play" influencer campaigns, he said. Now, as CMOs pay more attention to influencer fraud, they'll need to use services like vetting.
In a way, the kerfuffle is reminiscent of last spring's brand-safety crisis, where due to Twitter accounts like Sleeping Giants, marketers had to finally pay attention to the nitty-gritty plumbing of ad tech that resulted in ads being shown in places they didn't want — or didn't know they didn't want — such as so-called alt-right sites like Breitbart. At the time, plenty of the top brass at marketers were publicly outraged over their ads appearing on such sites, with brands like Allstate freely admitting they weren't getting full disclosure on how and where ads were run.
The question is whether this signals a pullback for influencer spend. For most, it doesn't: Gregory said the effectiveness of professionally executed influencer campaigns and the KPIs that result from them don't always filter up to the CMO. "There's a lot of high-fiving at the mid- and upper levels," but not so much higher up, he said. "When this gets to the CMO, it forces them to realize that influencer marketing is mainstream enough to be the subject of investigation."
One place that will happen is the continued drive toward paid media and keeping organic followings a very small part of the puzzle, execs say. "Audience size will be important, but it'll have less impact," Tonner said.
"From an influencer perspective, it's like blow after blow of bad PR, between the YouTube 'adpocalypse' and Logan Paul," said Moore. "But even with that, there's been more interest in working with influencers, just differently." Four years ago, 90 percent of Moore's revenue came from ads. Today, 90 percent comes from sponsorships. "Influencer marketing will move in the next 18 months out of the shadows and the expendable budget category and into mandatory," he said.
https://digiday.com/?p=273882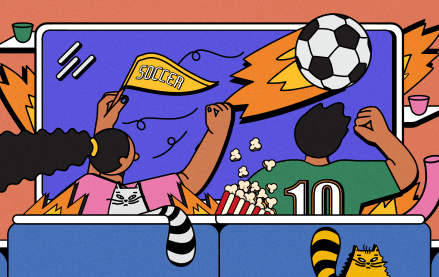 December 1, 2023 • 4 min read
Even if a game isn't make or break, sports leagues and brands want fans to be paying attention — and they're hopeful new strategies will get it.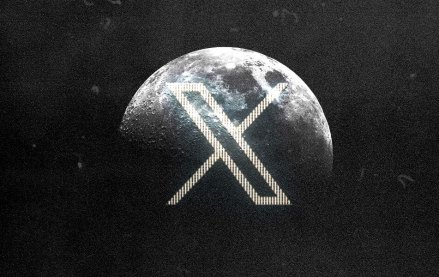 November 30, 2023 • 4 min read
In the packed DealBook conference in New York yesterday, owner Elon Musk bluntly told them to shove it.
November 30, 2023 • 2 min read
WorkTok, or CareerTok, is in full force. Combined, those hashtags on TikTok have over four billion views and it is benefiting Gen Z.