'The long game': Wayfair tries to find a retail lane in the Amazon age
March 29, 2019 • 5 min read
•
•
Even as Amazon's dominance in e-commerce continues to steamroll everyone, Boston-based furniture marketplace Wayfair is quietly building out its growth strategy with a plan to go beyond table stakes like free shipping and quick delivery times.
Instead, it's attempting an experiment unlike one seen before in e-commerce: Do everything yourselves, not matter how much it costs, and bide your time when it comes to returns.
"Wayfair is in it for the long game," says one former employee. "It's refreshing."
One of the biggest issues with furniture e-commerce — a category even Amazon hasn't really been able to crack — is that people still want to touch the products they buy. Understanding how exactly a chair looks in the precise spot someone wants to place it in is important, and even more so than other categories, the concept of browsing and discovery is more important.
Wayfair's strategy is simple: out-executing Amazon in the area it knows it can own. That means it is willing (even it means steep costs in the short term) to throw money and people at certain key categories, develop designs and user experiences that help and grow not only its seller network but its own brands.
One example is the slippery category that is lighting fixtures. People often don't know what kind of lighting they like, and there aren't a lot of recognizable brands in lighting. In response, Wayfair doubled its lighting team to 40 people in the last quarter, focusing on merchandising and category management. It's also finding an opening in the unbranded world of lighting to push its own private-label house brands (74 percent of Wayfair's revenue in the fourth quarter of 2018 was from house brands, up from 57 percent in 2017) and created on-site visual filters to help people find the lighting designs they like.
Wayfair overall has invested heavily on its own site — one area Amazon often draws flack is in its site design. Wayfair offers a Pinterest-style browsing experience that lets you see the same piece of furniture in other users' homes. The company has also created 3D models of a large set of its products, to show the same piece of furniture in different contexts.
"What I find most fascinating about Wayfair is that everything they're doing is being done themselves," says Dentsu Aegis' head of e-commerce Will Margaritis. He points to the company's large-scale engineering workforce of 1,300 engineers and data scientists as proof that Wayfair thinks differently of its tech prowess as compared to other retailers of its ilk.
Also setting it apart is Wayfair's large-scale investment into building out its logistical framework. In early 2015, Wayfair launched its CastleGate program, which places the furniture and products that sell the most in its own warehouses, instead of leaving them with sellers to fulfill. That means that when it comes to delivery, Wayfair can make next-day or two-day delivery guarantees, and actually stick to them. The company now has 12 million square feet of warehouse space.
Late last year the company expanded its CastleGate operations to Canada and Germany, marking international expansion. In its most recent earnings, Wayfair's international direct retail net revenue across its biggest international markets — the U.K., Germany and Canada — was $287 million, growing year over year 50 percent.
And when it comes to its marketing, Wayfair keeps it close to the chest. "Our preference is to always do everything in-house," says vp of marketing Bob Sherwin. The company's media buying across all channels and creative (including TV) is all done via an in-house team led by Sherwin. It's also built its own ad tech stack.
"This is one of our key differentiators in our core capabilities, and the main reason is we view marketing as a strategic pillar of the organization," says Sherwin. "If it's a high priority, you need to invest in creating fantastic capabilities that power the growth engine of Wayfair. Doing it in-house really lets us control our own destiny."
The problems ahead for Wayfair are real: The company is yet to turn a profit. It has spent a lot of money on everything from logistics to marketing. Its customer acquisition costs are through the roof. A recent study by marketing professors Daniel McCarthy of Emory University and Peter Fader of the University of Pennsylvania's Wharton School found that Wayfair spends about $69 to acquire each new customer, but only earns $59 back from each acquisition.
Its strategy now is to buy growth through customer acquisition even as customer-acquisition costs continue to rise: New customers acquired were up 18 percent, but ad spending is up 43 percent year over year.
Still, its big bet is that making these big investments up front are the only way to win when it comes to the unproven world of furniture e-commerce. And if it is going to compete not just with Amazon, but also Ikea, then it's going to have to take the lead in spending enough money to convince people to buy furniture online. Part of that is a still-nascent retail media business and a small subscription program, called MyWay, that the company says is still in its early days but is seeing "encouraging" results from.
It's still unclear where this grand experiment will lead — one analyst told TheStreet right after its most recent earnings that Wayfair's "business model has yet to prove."
Still, there's plenty of enthusiasm to go around: "We are convinced that someone will be the platform winner in home, and we believe it will be Wayfair," wrote CEO Niraj Shah in a shareholder letter in February.
https://digiday.com/?p=328183
December 8, 2023 • 3 min read
For Atlas Creative, expanding into Roblox is not solely a play to scale up. The company believes there are concrete benefits that will come with having a hand in multiple metaverse platforms.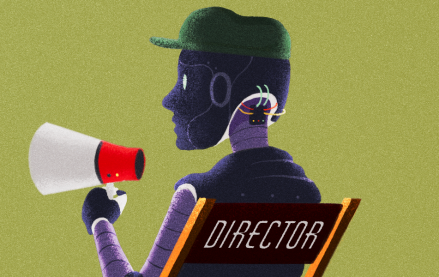 December 8, 2023 • 5 min read
Since ChatGPT became a breakout hit, the names of numerous AI companies and products have entered the cultural vernacular.
December 8, 2023 • 4 min read
Even as linear TV ad spend declines, 23andMe is reinvesting in the channel to boost brand awareness.