Armed with an iPhone X, a Wi-Fi connection and a tripod, the Chinese livestreaming marketplace ShopShops coordinated the sale of a $14,500 Birkin bag. The bag was owned by the owner of Biggercode, a luxury boutique in Soho, who shared his personal collection during a livestreamed shopping show that took place in his store in the fall of 2017. While in New York it was after normal business hours, the ShopShops host Kana Ma came in, showed off, and described in Mandarin the qualities of different apparel, shoes and accessories sold by Biggercode for an audience of around of thousands tuning in from China.
The sale of the Birkin — which was paid for directly through the ShopShops' Taobao Global store, no returns accepted — contributed to the platform's biggest one-day haul of $40,000 in sales.
"The trust is there because the customer can see it, with professionals displaying how the product fits and describing it in detail," said Liyia Wu, the founder and CEO of ShopShops. "The old model would have someone traveling in the U.S., digging through an outlet store and selling out-of-season products like they're new. Transparency is the ultimate sign of authenticity."
ShopShops is part of a broader boom in China, where both livestreamed shopping events and cross-border e-commerce sales are driving the shopping habits of a new generation of luxury spenders. According to a report by Deloitte, livestreaming will drive $4.4 billion in direct revenue in China this year, an increase of 37 percent over 2017, and reach 456 million viewers; in 2017, cross-border e-commerce sales were worth $100 billion, according to Forerunner Ventures.
Now, as the technology matures, the third-party selling format in China that's been rattled by government regulations and looked down upon by brands is seeing a rebirth. Through these livestream shopping shows, China's gray market is moving online.
"QVC on steroids"
On the biggest scale, the see-now-buy-now component of Alibaba's Singles' Day shopping holiday demonstrates how willing the Chinese customer is to watch someone — typically a celebrity or key opinion leader — display and endorse a product on screen and then click buy. This year, Singles' Day drove $25 billion in revenue.
"Livestreaming in China is basically QVC on steroids," said Liz Flora, the editor of APAC research at Gartner L2. "There's more blurring between commerce, social media and entertainment in China, as social platforms encroach on commerce, with e-commerce companies building social capabilities and entertainment into their businesses. There's a lot of value in the concept of retail entertainment, because customers are open to this."
The technology has offered an alternative to the traditional Chinese daigou, or gray market, where third-party buyers would visit Western countries, bring them back to China and sell them through e-commerce marketplaces, at markups that were still less than the high taxes placed on imported goods on main retail channels.
"When you try to understand the jump from brick-and-mortar to livestream shopping, you have to understand that Chinese customers became very comfortable shopping for high-end goods online, through third-party sellers," said Yukun Bi, the head of planning at Doré, the luxury division of Hylink Digital Solutions, which works with Western brands selling in China. "Now there's a technology upgrade, and people are looking to spend more money on higher-quality product."
A bevy of platforms and the rise of key opinion leaders, which have serious selling power of their own, has opened up the model beyond big brands that have the resources to partner with an e-commerce giant like Tmall. Businesses inspired by this boom are looking to capitalize.
"[Livestreaming] is going to be where shopping will move for emerging brands in China," said Pano Anthos, the founder of XRC Labs. "It's such a small footprint with such big impact."
Opening stores to livestreaming
Since its launch on Taobao in 2016, ShopShops has gained 110,000 followers and generates, on average, $8,000 worth of revenue for its brand and retail partners per streamed show. While it counts brands like Hermès as big sellers, its sweet spot is brands and retailers that otherwise don't have broad access to this customer: boutiques like Anthom and The Webster, contemporary brands like Anna Sui and Theory, digitally native brands like Everlane and Away, and vintage markets with no e-commerce presence have all opened up their doors to ShopShops' live streams in the past.
A ShopShops event at Theory
Overall, the platform has worked with 150 partners, with a goal to double that by June. It plans to launch on WeChat in May, and it recently raised a $6.1 million round of funding led by Forerunner Ventures, Union Square Ventures, GGV Capital and Founder Collective. By the end of this year, the platform will have streamed 2,000 live shopping events to customers in China, from cities like New York, Los Angeles and Miami.
"There's a huge wall between China and the rest of the world when it comes to commerce," said Wu. "They have limited access to brands, especially ones who got their rise on social media platforms that they don't have access to. So we are the people delivering what's new and what's popular to audiences back home in China. We want to make it safer to buy product you haven't tried before."
ShopShops streams are hosted by Chinese micro-influencers, a smaller but still powerful rising class among the key opinion leaders that have sway over what shoppers decide to buy. They may not be Chinese celebrities with millions of followers, but they've spent time in the local market, working for U.S. fashion brands or studying at U.S. fashion schools — experiences that signify them as experts in local brands that aren't well known globally.
"We can curate the livestreams in our own way. I curate brands around luxury fashion design and the things that people in China don't have," said Simi Wu, an LA ShopShops host who's also in charge of the company's LA operations. "Michael Kors and Coach, for instance, are well known already. These shoppers want to discover the unknown, they want a designer story, they want craftsmanship. It's like a TV show, where we bring content to customers."
For each livestream show, one person on the team films the footage, while the rest take turns between hosting on camera and fielding answers in the comments, which can roll in as quickly as five per second. Most are inquiries around price and fabric detail, and every once in a while, someone on the team will have to dash into a fitting room to try something on for a viewer. According to Simi Wu, the team has memorized a list of "super fans" that watch and purchase every show when it goes live on Taobao Global. They consider this group the VIPs, and if one of them asks a question, someone better answer it. Overall, only a few questions might slip through the cracks during a several-hours-long livestream.
Once the show is over, ShopShops sends an invoice to the retailer or brand that hosted the event. The retailer then ships the order to ShopShops' facilities, where it's repackaged and distributed to customers in China. ShopShops takes a commission cut between 15 and 20 percent for all sales made.
"For us, we're raising brand awareness in China, where most people haven't heard of us. But it's not just e-commerce; it's like being in the store," said Cecile Levinger, the manager of The Webster boutique in Miami, who said that new arrivals of in-store exclusives, like a Chanel dress not sold online, sell best. "It's low risk, high reward."
Social selling as the new system
The ShopShops model is social selling through livestreams at its most formal, and Liyia Wu plans to continue building a platform that unites Chinese customers with brands all over the world. Already, she has networks of key opinion leaders using livestreaming platforms like Meipai, Yizhibo and Huajiao to gain followings through social-oriented videos and eventually sell product.
But Tmall has become the biggest arbiter of livestream commerce, according to Gartner L2 research. It accounted for 55 percent of livestream revenue in China in 2017. That marketplace format makes livestream purchases as seamless as possible, and influencers, like Zoe Zhang, use the platform to broadcast new brand discoveries to thousands of followers.
"ShopShops and livestreaming are legitimizing a new system of daigou," said Flora. "A daigou seller would not be able to go into a store and start livestreaming. For the brands to authorize that, it's basically creating a gray market online with individual sellers. As long as authenticity has been an issue in China, and luxury goods have been more expensive in China, the brands need to do something different."
https://digiday.com/?p=283090
September 25, 2023 • 5 min read
As esports winter sets in, the companies that are best insulated from the cold are the ones that designed their balance sheets for a years-long march to profitability — not the massive and rapid returns promised by some esports companies during the industry's initial wave of growth.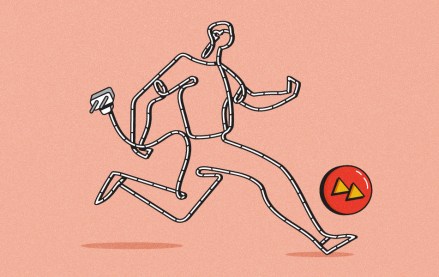 September 22, 2023 • 4 min read
Women's sports are having a moment. Brands, media companies and agencies are looking to get in on the action.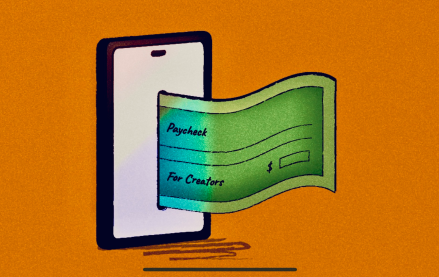 September 22, 2023 • 6 min read
The Hollywood strikes were supposed to be a game changer for many of them, but the situation hasn't quite lived up to the hype.