'Like being conned': Agency employees say that fake job listings are making the already difficult job market even harder
August 10, 2020 • 4 min read
•
•
This Marketing Briefing covers the latest in marketing for Digiday+ members and is distributed over email every Tuesday at 10 a.m. ET. More from the series →
This past March, after going through rounds of interviews for a job at a creative agency, Taylor Cohen was told that the agency wasn't hiring after all but that she'd be kept in mind for future positions.
That wasn't a first for Cohen, who recently joined TikTok from DDB. Last fall, she'd also gone through multiple rounds and months of interviews at an independent creative agency for a potential position that kept changing as the interview process went on. She believes that's because there wasn't actually a position to be hired for.
Cohen isn't alone in this belief or experience. If you ask agency talent about the job search you'll hear them bemoan alleged fake job postings as a scourge of the industry. Just last month, I spoke to a recently laid off creative who saw that her agency was hiring for her role at a different office but when she asked to be considered for the role she was told it was a fake listing. Fake ad jobs were a problem prior to the pandemic — Meg Graham wrote about them for AdAge in 2018 — but now, with agencies laying off thousands of employees due to the coronavirus, those allegedly fake positions are even more insidious.
"It's a complete waste of anybody's time," said Cohen. "For people who are actively searching [the fake posts are taking time out] of their day where they could have been using that time to speak with people who actually want to hire them for a real job."
Agency staffers say it's nearly impossible to know if the job you're applying for is fake but that they've started to ask current employees if the agencies are actually hiring before applying for jobs to know whether it's worth the time to do so. Another creative who has dealt with fake postings and feeling "played" by agencies after rounds of interviews only for no job to materialize, said that he's started to take note of positions that are posted for months on end that seem never to be filed — unusual for this tight job market.
"Maybe they have too many layers between hiring managers or recruiters," the creative said. "But it's bad [right now]. Everyone is looking — hella layoffs and applications. It becomes a spinning game."
Instead of paying attention to job postings, the creative said he's now taken to reaching out to chief creative officers to find a new gig. Doing so could lead to better results than applying through online application hubs as recruiters and HR departments are being flooded with a tidal wave of candidates and job applications right now, according to ad recruiter Christie Cordes.
"I always advise people to change the way they think about finding a job," said Cordes. "The old way doesn't really work [right now] all the recruiters inside are inundated."
It's unclear how widespread fake postings may be or why exactly agencies post them. Staffers believe one reason for the posts is that agencies want to look like they are doing well during the pandemic to draw in potential clients. Another reason agencies may be interviewing talent for jobs that don't exist is to keep names on file for when they actually are hiring.
While Cordes hasn't heard of fake posts she has witnessed agencies layoff creatives only to be hiring for that exact position a few weeks later. Doing so could damage an agency brand in the eyes of potential talent who are taking note of how agencies are treating staffers at the moment and will likely remember how they treated employees when times are tough. "Our industry is so small," said Cordes. "Agencies think no one notices, but everyone sees it."
Cordes doesn't believe the behavior is malicious but that agencies recruiting and HR departments, especially those that are "ghosting" candidates for jobs right now, are simply understaffed and need help managing the massive wave of applications they are likely getting right now. With so many agency staffers looking for work due to months and months of layoffs throughout the industry and fewer open jobs, the market is difficult to manage.
Even as agencies are overwhelmed, unemployed agency staffers say that constantly looking for a job and being made to believe you're in line for a position that isn't real can take a toll on someone's mental health, particularly those who are in financial trouble. They want agency execs to be mindful that, especially during a global health crisis and recession.
"It's really like being conned," said Cohen of going through interviews for a job that never materializes. "It's like finding a perfect apartment online and then you go to see it and it's not what you thought." It's actually not even there.
https://digiday.com/?p=374747
October 4, 2023 • 7 min read
•
•
There are still those who believe that AR has a place in the marketing funnel, however big or small right now.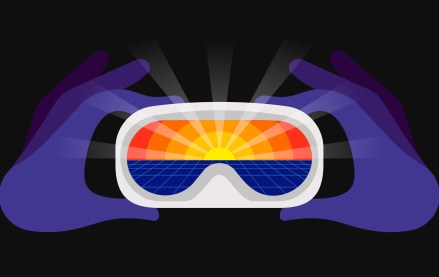 October 4, 2023 • 3 min read
•
•
With Pokémon Go revenues falling year-over-year, Niantic, its developer, is looking beyond its popular augmented reality game to generate profits.
October 3, 2023 • 2 min read
•
•
In episode four of the "Is This The Metaverse?" narrative podcast, Glossy international fashion reporter Zofia Zwiegliska spotlights the brand opportunity when it comes to fashion in the metaverse.