Lerer Hippeau's Caitlin Strandberg: We need to look at what happens beyond the DTC brands of the past
December 5, 2018 • 6 min read
Caitlin Strandberg, a principal investor at Lerer Hippeau, is looking beyond direct-to-consumer for the next generation of retail.
"We're sector agnostic, which I think drives us as being open-minded," said Strandberg, who joined Lerer Hippeau in May of 2018 from FirstMark Capital. "My job is to find the companies that will drive the next generation of retail and source interesting new investments."
Lerer Hippeau is the most active seed fund in New York, according to the company, and it raised a $122 million funding round in April to drive new investments as well as support new ones. According to Strandberg, 75 percent of the company's first-time investments raise a second round. The firm is split 50-50 between a consumer and enterprise portfolio and has invested in companies like Dia & Co, Allbirds, Casper, Warby Parker and Glossier.
Strandberg shared her outlook for the next year in DTC and retail, as well as the up and coming categories she's most interested in.
Give us a glimpse into the pitches you've been getting lately. What are the trends driving new ideas?
As far as brand trends go, we're seeing a big focus on transparency, particularly around all-natural ingredients and sustainable products. Things that reduce plastic or get rid of chemicals in products and packaging. That's a trend we're seeing in spades. We're also seeing a lot in crypto and blockchain — the volume of possibilities is stunning in that space, and we feel that it will have a big impact on retail down the line. Then there's health and wellness — innovations around prescription medicine, mental health and fertility are really coming up fast. And finally, we're big in the cannabis industry. We have a number of investments in cannabis. We think it's going to be huge, and there's great talent in that arena, without many seed investors yet. When we boil it down, what we're focused on is what does next-generation retail look like, and what happens beyond the DTC brands of the past?
So next generation retail doesn't include those DTC brands?
It's more about new brands becoming omnipresent. They're now opening storefronts where their customer is. Offline isn't going anywhere, so tools that allow digitally native brands to have a retail presence to be accessible are important. That's the thesis for Uppercase, a physical retail platform that we've invested in.
Outside of that, we're going to see a lot of retail experiences that curate different products from brands, for a particular demographic or consumer. I call it the great bundling of consumer products. We've seen a big unbundling of products and brands, so if you want certain products you'll go to one brand for one product. That's going to be brought back together and curated in one experience as these brands move offline and try to scale.
What does that mean for the traditional multi-brand retailers of the world?
It's going to help. Walmart, Target — they're actually amazing channels where you can scale if you can get your products featured in those stores. It's an open outlet and accessibility to a new range of customers. Walmart's activity has been fantastic. On one hand, they're incubating their own brands; on the other, they're going after Amazon. Five years ago you wanted to sell to Facebook, Google, Apple, Microsoft — now you want to sell to Walmart, Amazon, P&G. Different brands and different acquirers are pushing out old and stale incumbents. That's good because it means there's room for more, and new types of companies are attractive. Beauty is going to continue to be a big area for this. Glossier, for example, has done something that most haven't been able to do by building a community and a distribution system that's novel.
But it's becoming harder to stand out as a brand if your value proposition is DTC.
It's common to see ideas cluster at any given time. So we try to avoid the "me too" companies. The Casper for X, the Warby Parker for Y — those are challenging because you can't differentiate with any real certainty. We look for things that have a deep brand DNA. They understand the customer, they know what they look for, they understand the problem and problem set.
The second thing we look for is a big vision and mission orientation. It's not problem-focused, but they're going after a mission while having feet on the ground. Allbirds is a great example — their big mission is creating consumer products in a sustainable way with new and interesting materials. Everlane has opened a store where they're producing clothing with recycled plastics. We like to see the mission and how you get there.
What do founders need to be focusing on then?
Founders think so much about the product they don't always think about how to get it in the hands of consumers. We need to be clearly defining the go-to-market strategy — how to sell your product once it's created is really important. So I look for strategies around selling in a cost-effective way. Can you do it at a lower cost than competitors? If people tell me they'll be marketing on Instagram and Facebook with their seed funding, I want to learn more about that because it's difficult now to invest behind that in good faith that it won't just be a money suck.
One other thing: We see a lot of companies that are building one product in order to get into another market — like a subscription box to get into e-commerce. The thinking is, we'll build this platform, this system and then we'll build other products. Building one company is incredibly difficult, and building one company to build another is almost impossible. Founders play up a big vision with multiple companies to get to a particular vision. You should focus on doing one thing incredibly well.
What's one piece of advice for your startup brand founders?
We talk a lot about incumbent brands not connecting with customers, and that can be your brand at any time. It's natural for brands to recycle and for new brands to keep coming up, so you always have to be responding to a new type of consumer. Customers want online, and offline. They want something personalized. They want to be a part of a community. On top of all that, you have to keep inventory smarter and more in line with customer demand along with a top-tier level of service and product. So, a one-size fits all product strategy will go away.
https://digiday.com/?p=314195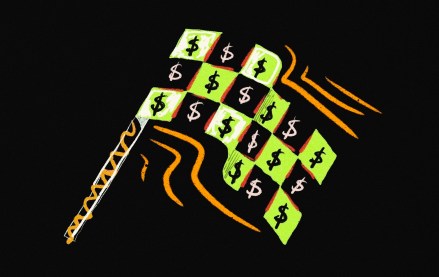 September 26, 2023 • 3 min read
With three Grand Prix races in the U.S. this year – Miami this past May, Austin in October and Las Vegas in November – the interest from U.S. marketers in Formula One has increased this year, according to agency executives, who say they expect that growth to continue next year.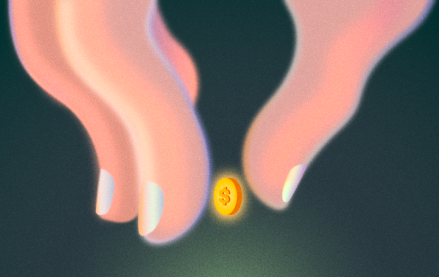 September 26, 2023 • 6 min read
A Digiday+ Research survey found that brands and retailers report using Facebook less over the last few years, all while the platform's value to their revenues and brands has increased.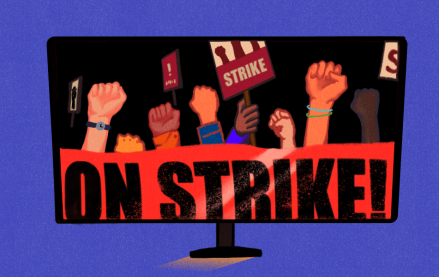 September 26, 2023 • 5 min read
The timeline for a return to business as usual – whatever that may mean now – is yet to be determined.