'Its inevitable': Domino's hungers for attention and context  
June 2, 2023 • 4 min read
This article is also available
in Spanish
. Please use the toggle above the headline to switch languages. Visit
digiday.com/es
to read more content in Spanish.
Attention-based buying is turning into a legendary tale of patience and nonchalance. So when there's a glimpse of progress, marketers tend to take notice. Domino's — the pizza chain — being one of them.
It's using a combination of ad tech and contextual targeting tools to determine the most attention-grabbing web pages for displaying its ads.
Each time an ad from the pizza seller appears on a web page, it assesses the level of attention it receives using Playground xyz's technology. The placement of these ads is determined by GumGum's contextual targeting technology, which considers various factors such as page semantics and images to understand the page's context.
By utilizing both of these technologies together, Domino's marketers can up their game and optimize their ads for the best results. Before, this sort of approach was driven by gut feeling (read: a marketer's intuition on the right context for their ads) and viewability metrics. Now, those marketers are relying more on ad tech and data. And in turn, they're not just focusing on making sure that people see the ads, but also engage with them too by making them more relevant to what they're reading or watching.
The early results of this sort of thinking have been encouraging.
In a controlled group of respondents, comparing the attention-optimized ads to the traditional approach based on intuition and viewability scores, the former generated an additional 3,000 hours of attention and a notable 40% increase in click-through rate. Moreover, the campaign had a significant impact on sales, with returns and spending ranging from 135% to 398% across the various ads.
Essentially, this advertising approach has the potential to revolutionize the way marketers measure success, providing them with meaningful metrics that truly reflect their desired outcomes. However, it's worth noting that we are still in the early stages, and Domino's has not yet finalized plans for a follow-up campaign. Nonetheless, the prospect of moving away from surface-level metrics and gaining a deeper understanding of ad-audience connection has captured the interest of Domino's and its ad agency, Havas.
"For me, what we're doing with attention feels like a natural progression from click through rates and viewability because those are ultimately basic measures of attention," said Kerry Morrow, senior media manager at Domino's Pizza Group. "That said, maybe a click isn't the best measure of that [attention]. On the other hand, being able to understand that people are at least focusing on your ad is something that does."
This sort of targeting, although not providing the same level of individual targeting as third-party cookies or mobile identifiers, is viewed by marketers as one of the many privacy-respecting alternatives. It facilitates the delivery of more relevant and targeted ads based on the context of the content and the attention the ad around it receives.
"We know that there's going to be a world where third-party data is gone and when that happens context will be key," said Morrow. There are streams of data being supplied to us that show where our customer base sits, but our customer base is very broad, so we have to work with partners to understand what those key contexts might be."
Get ready to witness more Domino's campaigns geared toward capturing attention in the near future. In fact, it's "inevitable," said Morrow.
"The fact that younger generations have become ingrained to not pay attention because they're cycling through everything [in their social feeds] where it's so easy to not pay attention," Morrow continued. "For us as a brand that's competing with the likes of McDonald's and KFC as well as Just Eat and Deliveroo, it's super important that we are able to capture attention and drive conversions as a result of that."
While attention-based advertising holds transformative potential, its journey toward widespread adoption is gradual and ongoing. It requires industry-wide collaboration, education and the development of standardized practices to fully unlock its benefits.
But before any of this can happen, marketers need to shift the way they buy ads. Traditional metrics like impressions and clicks prioritize quantity, assuming that more exposure for their ads leads to better business outcomes. However, that's not always the case — its simply a cheaper option due to economies of scale. Attention-based advertising flips the script by emphasizing the quality of engagement. It directs advertisers toward high-quality media placements that captivate attentive audiences. The ultimate question is whether the value and effectiveness of this approach outweigh the associated costs.
"When we talk about first-party data we're talking about an individual and if that person is incredibly valuable to a brand then we should be paying more for quality inventory," said Sophie Strong, joint head of media experience at media agency PHD at the Programmatic Pioneers event in London last month. "We've got into a dangerous territory of going purely after price and with that comes compromised quality and consequently a poor user experience, which is why people don't always want to give us their data. This is a moment for marketers to start challenging their procurement teams because actually it can become quite detrimental in the long term."
https://digiday.com/?p=505950
September 28, 2023 • 4 min read
Some content creators are using generative AI tools to spark new levels of creativity and innovation and are sharing their experiences online in how they're using these tools to streamline their workflows and boost productivity.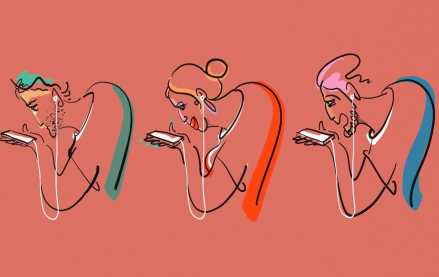 September 28, 2023 • 6 min read
In this edition of the weekly Digiday+ Research Briefing, we share focal points from Digiday's recently released reports on marketers' evolving social media tactics, including how they're using Facebook less and diving into YouTube Shorts more.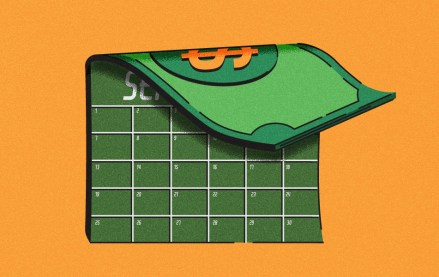 September 28, 2023 • 4 min read
In 2023, some brands' executive boardrooms are still insulated from the chill of crypto winter, for better or worse. But the rising pressure of crypto skepticism has made it more urgent than ever for companies to figure out how to use blockchain technology to support their core offerings and customer base rather than simply dropping branded NFTs and hoping for the best.