'It changed the way people perceived digital advertising': Advertisers reflect on iOS 14 changes a year later
April 28, 2022 • 6 min read
•
•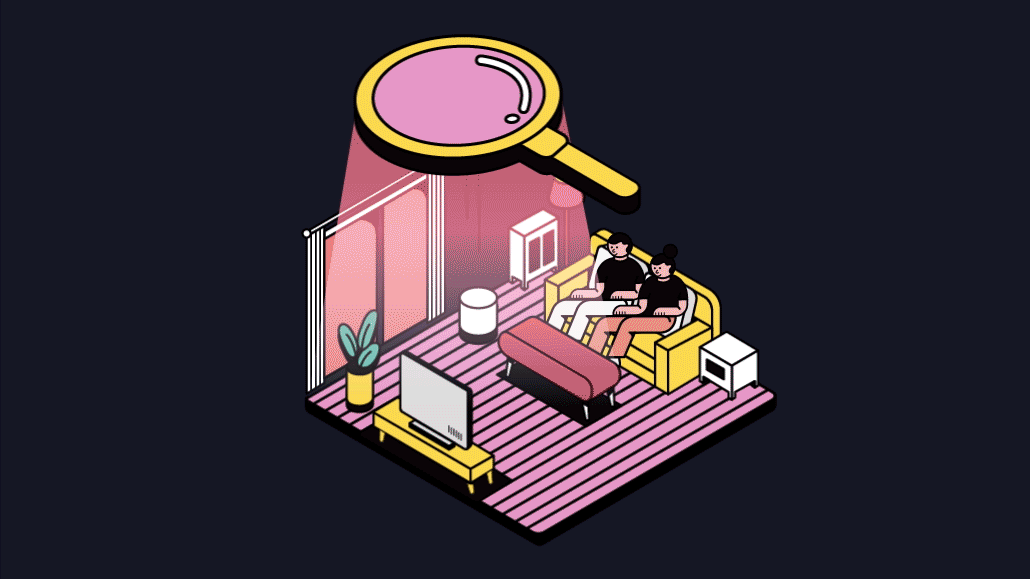 Ivy Liu
In this last year, Apple's crackdown on in-app tracking upended the digital advertising industry and crippled advertisers' ability to know whether their mobile ads were working. It forced them to look elsewhere to spend their dollars.
But those 12 months of acclimating to these shifts have made it clear to media buyers that Apple's ATT is an attribution problem, not an advertising one. In other words, the effectiveness of advertising hasn't gone away as a result of it being harder to track people. But it has become more difficult to know how effective those ads are.
With the introduction of iOS 14, users were notified that they could opt out of being tracked for targeting across apps and other sites. This tracking is done via a mobile identifier called the Identifier for Advertisers (IDFA) which is crucial for advertisers to know whether someone bought an item or downloaded an app after they saw an ad that promoted it. As more people opted out of sharing those identifiers, increasingly bigger gaps were created in data for marketers.
Marketing is an art, and right now we've moved back towards impressionism vs. realism, where the constraints of fewer strokes force us to focus on the whole rather than the detail.
But they didn't immediately feel the impact. The changes rolled out slowly, given Apple announced iOS 14.5 in late April but didn't push users to upgrade until late May when iOS 14.6 was released. So it took time for people to actually download iOS with the ATT prompt. By the end of June 2021, more than 77% of iOS users had updated their systems. At present, that figure has dropped slightly to 75% and new operating systems have since been released. Per eMarketer, 37% of US-based iOS users opted-in to tracking via the ATT prompt.
In the first few months of Apple's actual crackdown, return on ad spend and cost-per-acquisition numbers weren't anywhere as good as they used to be, according to Freddy Dabaghi, svp of media at MMI, a Texas-based, full-service agency, who added that the agency, which serves clients like Microsoft, Olay and Amazon, ended up spending more money or more time running campaigns to glean some learnings on performance.
As Dabaghi put it: "Attribution is always going to be the million-dollar question."
Wholistically, marketers' budgets have moved away from Apple in light of the update. In early February 2021, eMarketer reported that marketer budgets were split relatively evenly between iOS and Android operating systems, 43.84% of ad spend went to iOS app install campaigns and 56.16% went to Android. Apple's share of budget dropped to less than 30% in June, just a few short months into the privacy crackdown, sending Android's share of budget to 70.29%, according to the report.
The trend is a reflection of advertisers fearing less data would mean poorer ad performance. Early reports made it seem as though the changes rendered in-app ads worthless at large, but often they weren't, according to Jordan Maddocks, director of strategy and analytics at Gupta Media.
Prior to Apple's crackdown, Fender, a Gupta client, was apprehensive about scaling on other platforms like TikTok or YouTube, where attribution differed from the precision offered by Facebook and its products. The changes, however, forced the advertiser to reconsider and they "loosened up with some of their attribution [return on ad spend] targets," said Maddocks. In turn, ad dollars were rebalanced across platforms beyond Facebook to include YouTube and ultimately, the total spend on advertising vs. the amount or revenue Fender was making from acquiring new users improved, according to Maddocks.
A push to diversify
ATT gave the industry another chance to reconsider where and how media dollars are spent and caused ramped-up efforts to diversify media spend.
"Overall, we saw a lot of the costs were much more expensive on [Facebook] and we were seeing less effective clicks, conversions, [return on ad spend], [cost per acquisition] or whatever we're optimizing to work," said Dabaghi, who did not provide exact figures.
Some channels raised prices which heightened the issue. In Q3 of last year, at the height of ATT changes, CPMs on Facebook averaged around $3.85 according to Gupta Media's live Facebook CPM tracker. Those figures have remained steady, spiking at certain times of the year, including around the holiday season, reaching just over $7 at one point. Pre ATT, in Q2, those figures averaged $3.29.
To describe the overall impact of iOS 14 on the advertising industry, Maddocks said essentially, there are various courses of action a shopper can take when faced with an ad. With the privacy changes, not all of those actions are being reported as they used to. "You have to be able to look at other ways to get a sense for what the impact of our advertising is [having]," he said. Meaning that advertisers, including Fender, will need to look at overall consumer trends.
Lemonade out of lemons
For the last year, advertisers have been taking the lemons Apple's crackdown has doled out and tried to make lemonade.
When iOS 14.5 was first enacted, Brandon Biancalani, head of paid advertising at social agency Modifly, said client accounts that previously performed well began to struggle with KPI consistency. The California-based agency has worked with clients such as Super Coffee, Celsius fitness drink and Beam CBD.
"Across the board, we noticed holes in our data, which oftentimes painted a different picture than what we found looking at the bottom line (artificial results)," Biancalani said in an email.
To fill in these gaps, Modifly leveraged attribution platform Wicked Reports to create a more comprehensive view of customer journeys, allowing the team to attribute and adjust paid media quickly. The team also put an emphasis on pursuing more varied creative, including more video ad formats. Per Biancalani, it didn't solve the base level problems that iOS 14 created, but it did give advertisers more places to look for learnings about ad performance.
With the lack of data and learnings, advertisers are having to pull more levers to squeeze out reports on ad performance. Per Biancalani, that looks like creative insights and testing plans to make up for the data gap.
"Banging on the same doors with that same single image graphic and relying on a slot machine algorithm clearly does not cut it anymore," he said.
Maddocks at Gupta Media made similar comments, noting that those levers also look like tapping various digital performance channels.
"In an environment where there's an imperfect attribution, and the tolerance for a higher CPA was there, we were able to scale up on these other channels," Maddocks said. "It made us come back, look at things more holistically. It changed the way people perceived digital advertising."
That's not to say that advertisers' initial panic over the changes wasn't worth the fuss. The first quarter was costly and chaotic, according to media buyers. Eventually, however, the panic turned to pragmatism.
Holistic approach
For many advertisers, digital advertising boiled down to be a tool exclusively for conversion at one point. Per media buyers, metrics like brand awareness, brand lift or audience growth were factored into the bigger picture of advertising success. The changes pushed the industry to take a more holistic approach. Not only diversifying media spend, but also making room in their reporting for a broader set of KPIs, including metrics like brand lift and brand awareness, to get a better understanding of a customer's journey.
"Marketing is an art, and right now we've moved back towards impressionism vs. realism, where the constraints of fewer strokes force us to focus on the whole rather than the detail," Maddocks said via email. "How do we drive overall brand lift, and what do our efforts do for LTV [lifetime value] are an even bigger piece of how we report post-ATT."
As more data privacy measures are slated for the near future, Dabaghi said it'll be a race to find first-party data and other creative solutions.
"Some of these changes will inhibit some of those quick online, make-a-ton-of money schemes. But brands that are going to be in for a while, it's just a little bit of a hiccup," he said. "They'll get through this as we've seen with other challenges and disruptions in the industry."
— Seb Joseph, Digiday senior news editor, contributed to this report.
https://digiday.com/?p=446363
October 3, 2023 • 2 min read
•
•
In episode four of the "Is This The Metaverse?" narrative podcast, Glossy international fashion reporter Zofia Zwiegliska spotlights the brand opportunity when it comes to fashion in the metaverse.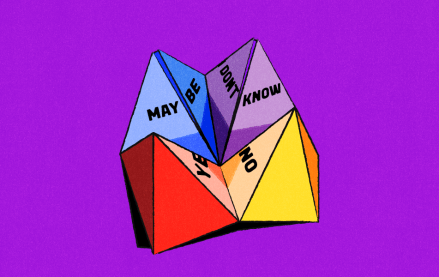 October 3, 2023 • 5 min read
•
•
Overall there's more due diligence from marketers when it comes to influencer marketing efforts now, according to marketers and agency execs, who say that there's been more rigor over the last year, and especially over the last six months.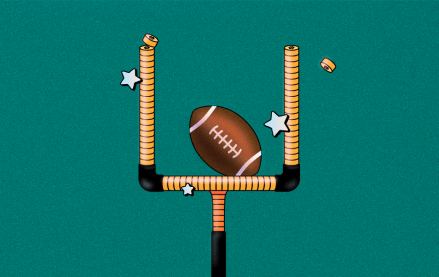 October 3, 2023 • 3 min read
•
•
The collaboration between the Los Angeles Rams and Snapchat goes back to 2020 as the Rams made became the first NFL team to conceive a Snapchat AR experience, affording fans the opportunity to virtually wear the team's recently unveiled uniform.