Is Snapchat's latest ad offerings enough to steal ad dollars?
May 4, 2023 • 5 min read
•
•
Ivy Liu
Snapchat's latest ad offerings aim to change the platform's narrative to advertisers. Namely, that the platform is worth their time and worth investing in.
The crux of the revised narrative is that Snapchat is an outlier in a social media landscape that's going through a shift. These days, social media has become more about watching content by strangers and getting involved in viral trends, without a personal connection. Snapchat is pushing back against that as it wants to be seen as "the home of real relationships." This message was abundantly clear throughout Snap's recent events for advertisers.
Following Snap's annual Partner Summit on April 19, which focused on improving user (and business) engagement through AR innovations, the platform announced a number of new updates to its ads platform at the IAB NewFronts event. The plan was to entice advertisers to part with their cash, which would ultimately help get the platform back on track.
While it's still too soon to judge how these new additions will actually pan out, early signs from marketers show that they are, at the very least, somewhat encouraged by what they heard.
This is what has piqued their interests.
First up, Snapchat has launched First Story
First Story enables advertisers to reserve the first video ad that Snapchatters see between Friend Stories, and has a potential daily reach of more than 50 million, according to the team.
The platform has officially launched ads in Spotlight
Snapchat began early testing on ads in Spotlight last year, CEO Evan Spiegel had previously highlighted on the platform's Q4 2022 earnings call. Having expanded the testing earlier this year, Snapchat has officially launched ads in Spotlight to all advertisers, globally.
According to the team, more than 350 million users watch Spotlight each month, meaning advertisers now have a chance to reach a mass audience by using the placement.
Snapchat is introducing a Snap Star Collab Studio
The Collab Studio is currently in the U.S., (for now) and enables brands to work with creators, by Snapchat helping brands to identify the most Snap Stars for their goals. The platform also helps brands determine contracts and final deliverables as well as produce creative across sponsored stories.
Added to that, Snap has evolved its MyAI chatbot, which includes early testing of sponsored links in conversations, as well as upcoming content partnerships — namely sports sponsorship — across events including the 2024 Paris Olympics and the Women's World Cup in addition to the NBA, NFL and WNBA.
But will these efforts be enough to set Snapchat on the right track with advertisers?
So far, marketers are hopeful for these new ad placements. Which makes sense. Anytime Digiday has caught up with them, they always cheer for Snap, but had yet to find a reason to spend on the platform.
The love for the app was there, but the ad inventory was not.
Previously, the mobile messaging app felt like a dying platform with limited ad options, said Martin Harris, head of digital at Tank. But he would now consider using Snapchat for clients with the new offerings.
"The First Story feature offers a premium placement option that could be particularly useful for major launches or campaigns with wider appeal," said Harris. "Its potential reach of over 50 million daily users in the U.S. alone is promising and not to be sniffed at."
Comparing Snapchat with other tier two platforms, Pinterest's global monthly active users currently sits at 463 million, while Reddit currently has around 500 million MAUs.
Further, Harris noted that ads in Spotlight, poses a significant opportunity for brands to reach a large and receptive audience.
But while the prospect of mass reach via Spotlight seems promising, Benoit Vatere, CEO and founder of Mammoth Media previously told Digiday that the ad products still weren't as good as they are on TikTok or Instagram. "We tried Spotlight [in testing] but we've yet to see any positive performance results from it," he now said.
Another challenge Snap faces is how aware advertisers are of these new ad placements, in order to part with their ad dollars. Sure, the efforts sound encouraging and bring the app more in line with its peers. For example, while First Story is similar to Twitter's First View and TikTok's Top View products, Spotlight ads appear to mirror TikTok's Pulse offering. But there's not been much outreach to really push them out to the market, at least not yet.
Harris said the only email he's received from Snapchat was about updating its terms and conditions. He hasn't actually received anything yet about these new features. "If they did reach out and it was the first time seeing it, I would definitely consider it," Harris said.
Vatere noted that Snapchat is pitching big brands right now, but he hasn't had any conversations about these latest updates himself.
So while marketer reaction to these updates seems positive, it doesn't guarantee that ad dollars will come rolling in.
"As advertisers, we're interested in getting a better understanding of how the product will come to life – What measurement capabilities will be offered? Will it be truly national? Will certain types of targeting exclusions be available? Finally, what will the pricing look like?" said Adrian Crasto, senior manager, paid social at PMG.
Snap's tricky road
It's certainly a tricky time for Snap. Last week the company announced a decline in revenue during its Q1 2023 earnings call. Snap achieved $989 million in revenue during Q1 2022, down from $1,063 million in Q1 2022, a 7% decrease year over year.
This is despite daily active user growth to 383 million (a 15% increase YOY). So it looks as though the company is going to have an uphill battle to better convert those users to revenue. Which is exactly what advertisers need.
All that to say whether these latest updates, for both users and advertisers, will have a material impact on the business remains to be seen.
"The focus on ad inventory is good and the new products are going to help," said Vatere. "Is that enough? I don't know. I surely hope so because I'm a big fan of Snap but it's just still very small compared to Meta and Google. I don't think it's going to change much. I think they are in a spot right now where they could be acquired in my opinion."
https://digiday.com/?p=502493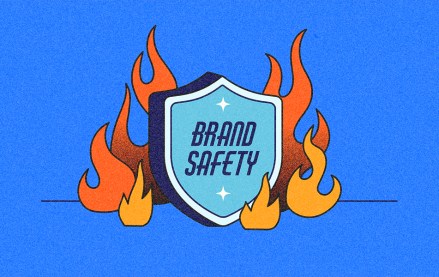 November 28, 2023 • 6 min read
"Major brands' search ads can appear on piracy, pornographic and sanctioned websites," research claims.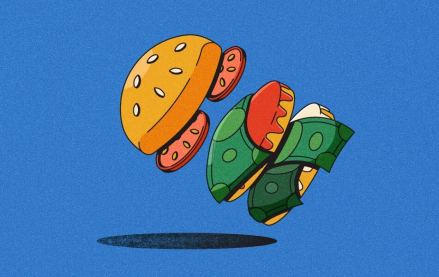 November 28, 2023 • 6 min read
As more influencers look to get into food content creation, brand opportunities are following.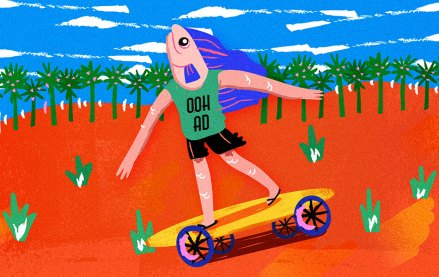 November 28, 2023 • 7 min read
As major marketers like Maybelline experiment with faux OOH, more marketers are open to the idea.