Although technology has made our world flatter and more interconnected than ever before, the global advertising landscape is far from homogeneous. Each region's marketing is a reflection of the people who live there. This is Global Creative, a new series by Digiday that highlights the nuances of advertising scenes in different parts of the world, through the eyes of an established creative from there.

South Africa enjoys a robust advertising culture that is both vividly unique and globally lauded. Yet according to Pete Case, the co-chief creative officer of Ogilvy and Mather South Africa, advertising in that country is just at the cusp of its true potential.
Case, who also founded Gloo, one of South Africa's most awarded digital agencies until it merged with Ogilvy last fall, gave Digiday an insider's tour through the South African ad industry from his perch in Johannesburg.
Digital is just beginning to explode
Unlike the U.S. and most parts of Europe, digital is just beginning to gain traction in South Africa, which was ranked the fourth-fastest-growing digital economy after China, Malaysia and Thailand, in MasterCard's 2014 Digital Evolution Index. In the report, South Africa was identified as a "breakout country." While still a developing nation, its digital market evolved rapidly between 2008 and 2013. Africa's overall Internet penetration is forecast to reach 600 million people by 2025, and South Africa is expected to lead that surge.
"The market is still very wide open here; there's maybe seven or eight established digital agencies which is minute compared to anywhere else," Case said.
It's a mobile-first market
A majority of the South African audience is not on desktops, but on mobile. While Internet use is still growing,  fully 86 percent of South Africans have cell phones. Yet mobile marketing is still at its infancy in South Africa due to limitations of bandwidth and prohibitive cost. But that hasn't stopped them from coming out with fun mobile campaigns, such as this one for Canadian lager Carling Black Label by Ogilvy and Mather, which won four Cannes Lions:
"We have struggled to put out engaging messaging to an audience that is predominantly on their smartphones," he said. "But I believe we're on the cusp of huge growth in rich media mobile storytelling. Mobile is a real sweet spot."
Yet traditional media cannot be ignored
While mobile and digital are expanding, large swathes of the South African audience are still not there. As a result, traditional media is still important, with radio and television still having tremendous reach. The following campaign by Ogilvy for energy drink Lucozade called "Give me Strength," for example, won the Grand Prix in the radio category in Cannes last year.
"It is only in the last four or five years that we have started to get critical mass in terms of clients investing in and agencies being able to deliver in newer forms of media across the board."
The agency culture is entrepreneurial and collaborative
The South African market is much smaller, with fewer resources, making creativity there a lot more resourceful and versatile. According to Case, it is not unusual to have a majority of the work done at a single agency, meaning work tends to get done quickly.
"In South Africa, we don't yet have the legacy of training, so there's a lot of people that are learning hands-on as they go, and we are breaking a lot of technical ground internally," said Case. "We don't have a set formula. I'm hiring people as much on their attitudes as their skills."
The best creative is grounded in humor — and helping
South Africa is a melting pot of cultures, a dynamic multiracial and multilingual society, so a lot of campaigns tend to be grounded in regional — and even pan-African — humor. This campaign by Black River F.C. for South African fast-food chain Nando's in 2011, for instance, was a parody on the continent's dictators, with Zimbabwe's Robert Mugabe reminiscing about the good old days he spent with Libya's Muammar Gaddafi.
As a corollary, brands that provide utility to customers by introducing products that attempt to solve local problems also do well. Samsung, for instance, has introduced a series of phones in the market that have extra battery capacities to counter the problems that people face due to loadshedding of electricity.
https://digiday.com/?p=121335
September 28, 2023 • 4 min read
•
•
Some content creators are using generative AI tools to spark new levels of creativity and innovation and are sharing their experiences online in how they're using these tools to streamline their workflows and boost productivity.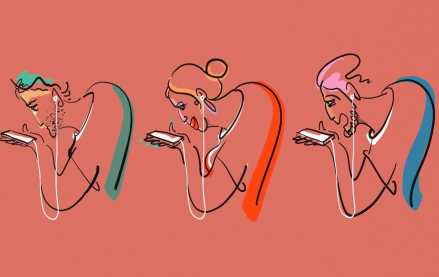 September 28, 2023 • 6 min read
•
•
In this edition of the weekly Digiday+ Research Briefing, we share focal points from Digiday's recently released reports on marketers' evolving social media tactics, including how they're using Facebook less and diving into YouTube Shorts more.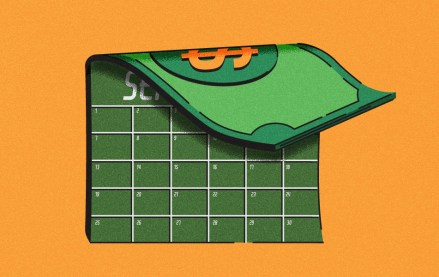 September 28, 2023 • 4 min read
•
•
In 2023, some brands' executive boardrooms are still insulated from the chill of crypto winter, for better or worse. But the rising pressure of crypto skepticism has made it more urgent than ever for companies to figure out how to use blockchain technology to support their core offerings and customer base rather than simply dropping branded NFTs and hoping for the best.