Walmart is testing the waters of cashier automation, first by letting customers scan and pay for items within an app, and now, giving in-store reps the ability to help customers pay on mobile devices.
It's also studying customer comfort levels with automated payments. At this point, it's not ready to get rid of cashiers — they'll just be part of a bigger menu of customer checkout choices, according to Walmart rep Ragan Dickens.
Dickens would not comment on whether fully automated stores are in its plans. But for the past two months, it's been testing an Apple-store type concept called "Check out with Me" at 350 stores. It gives the agent the ability to check out a customer on a mobile device. Once the transaction is completed, a copy of the digital receipt is sent to the customer via email or text. Dickens said early results are encouraging, and the retailer plans to roll out this service to more stores.
Walmart's experiment with combining the physical and digital retail experience is an example of how a large, legacy retailer is combining the strength of a long-established physical presence combined with tech innovations — a hybrid model that may fit the needs of a broad swath of customers with varying levels of comfort with technology. Its tests to reduce dependence on traditional checkout counters center around two models: scan and go, which requires the customer to download an app or use a store-provided mobile device to self-scan items, and an Apple store-type model which puts the cashier capability in the hands of roving employees, who, with mobile devices in hand, complete checkouts for customers.
Big-box retailers are hot on the trail of a physical shopping experience that doesn't involve traditional cashiers. The front-runner, of course, is Amazon, which is planning the launch of a a second Amazon Go cashier-less store in Seattle this fall, and plans to open similar stores in Chicago and San Francisco. Walmart has been on the checkout automation journey since 2013, when it launched the first iteration of app-based self scan capabilities. The company said its vision is a physical retail environment that caters to different types of customers — from those who want an automated experience to those who feel they need to talk to a staff member.
After two attempts at scan and go, Walmart ditched the idea altogether, citing low adoption and a lack of customer comfort with the process. Walmart's first trial, rolled out in 2013 initially with 70 stores on board, involved using an app to scan items; a QR code generated at the conclusion of the shopping trip would be scanned at a self checkout counter before the customer paid. It rolled out a second scan-and-go pilot at 120 stores in August 2017, which expanded to an additional 120 stores in January of this year. It let the customer carry out in-app payments, eliminating the need for the checkout counter altogether. As an additional check, customers had to show an agent proof of purchases prior to leaving the store — a step many weren't comfortable making, the company said. The retailer wrapped up the second phase of the pilot in April.
"The friction point was that customers weren't used to the process of having a cart full of unbagged items, and having their receipts checked at the door," Dickens said.
Scan and go, however, is still available at Sam's Club locations, where customers are accustomed to having their receipts checked by an agent prior to departure, according to Dickens. As for Walmart's retail stores, the retailer isn't in a rush to re-introduce it. For now, it said it's using what it's learned from the pilot to improve it, and it's considering other services in the future, without specifying which ones.
Other retailers are also testing scan and go-type technology. A form of scan and go ("Scan, Bag, Go") is still being used at 400 Kroger stores, a feature it unveiled in January, and U.K. retailer Tesco is reportedly testing a similar feature. Meanwhile, Target and Home Depot are investing in making self-checkout machines work more efficiently; Home Depot is installing lockers at physical locations for customers to pick up prepaid online purchases.
Self-scanning is an imperfect solution because it takes time and may seem like a lot of work for a customer who seeks a digital-only, quick shopping experience, said Andrew Murphy, managing partner at Loup Ventures, a Minneapolis-based venture capital firm that invests in retail technology startups.
"Scan and go is a stepping stone to a fully automated checkout," he said. "Part of the clunkiness about it is that you still need to manually scan each item — in the future, your basket will already know what's in it," he said.
Amazon's "just walk out" technology lets customers open and scan their Amazon app as they enter the store, pick up the items they want and the customer is charged automatically. But despite the appeal of quick 'walk in, walk out' checkouts for consumers, the benefit to retailers is unclear, especially since (usually) the easier the transaction, the smaller the transaction, said Forrester principal analyst Sucharita Kodali. Ease of payment may prompt more frequent visits, but evidence around that is still anecdotal, she added. On top of that, Amazon Go-type technology it comes with a stiff price tag.
"The cost of the product has to be commensurate with the value it provides both the retailer and the customer — for one store it would probably be several million dollars' capital expense," said Kodali.
To make the technology scalable, the price would need to come down to around $100,000 per store, she added, and challenges like the necessity for an app and ensuring robust theft prevention measures would need to be worked out.
Plus, it remains unproven. "[The technology] is interesting, it's really expensive and cumbersome and hasn't even proven to work beyond 2000 square feet of an Amazon store," said Kodali.
Subscribe to the Digiday Retail Briefing: A weekly email with news, analysis, interviews and more covering the modernization of retail and e-commerce.
https://digiday.com/?p=294235
December 8, 2023 • 3 min read
For Atlas Creative, expanding into Roblox is not solely a play to scale up. The company believes there are concrete benefits that will come with having a hand in multiple metaverse platforms.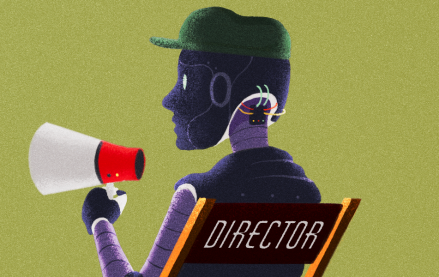 December 8, 2023 • 5 min read
Since ChatGPT became a breakout hit, the names of numerous AI companies and products have entered the cultural vernacular.
December 8, 2023 • 4 min read
Even as linear TV ad spend declines, 23andMe is reinvesting in the channel to boost brand awareness.