TripAdvisor wants to double its media and advertising revenue from $153 million to $306 million within the next three to five years. To do that, the company is not only pitching advertisers on its first-party data and brand-safe environment but adding new ad products — the company has 10 in beta tests — as well as building out its media and advertising team.
Late last month, the travel platform debuted its self-serve ad platform, known as the TripAdvisor Media Manager. Meant to appeal to small and medium-sized businesses, the platform is a way for the company to streamline its offering and allow those business owners to push out campaigns themselves. The new self-serve ad platform is the latest addition to TripAdvisor's media business, following the October launch of TripAdvisor Connect, an off-platform media solution for Facebook and Instagram, as well as new sponsored content opportunities the company began to offer this past July. Overall, the company is looking to beef up its data-driven display and retargeting advertising, off-platform audience extensions and diversify its content solutions with its new ad products, some of which will roll out over the course of 2020.
"TripAdvisor is going through its next phase," said Christine Maguire, vp of advertising revenue for TripAdvisor. "We're hitting our 20-year mark in 2020. There's a lot that we're trying to do to grow and diversify the platform, our audiences, our marketing strategy and ultimately how we can better serve marketing partners."
In 2018, TripAdvisor's media advertising revenue was $153 million. The company believes that its platform has been "under-indexed." That's why TripAdvisor is now more seriously pitching advertisers — not only the airlines, cruises, experiences and restaurant brands that have been its bread and butter but also beauty and CPG companies — on the ability to reach its approximately 460 million monthly users at a time when those users are "already in a buying mood," according to the network's website, as well as its targeting capabilities. The TripAdvisor Media Manager offers advertisers the ability to target users based on location, browsed destinations or recent travel planning activities on the platform with ad formats that include banner ads and native listing ads. Buyers did not share an estimated CPM but said that some of the company's products are sold that way.
While the company's media business has existed for the last decade, it has become a much bigger priority for the company this year and TripAdvisor has been steadily working to bolster that business over the last year. The company has not only added the self-serve ad platform and new ad products but added to its team. Maguire's position as the head of advertising revenue was newly created for her when she joined in April 2019. She leads a team of 170 currently and the company plans to continue to add to it, but it is unclear how big the team will get. "We continue to make investments in the business commensurate with what we believe will be the revenue opportunity moving forward," the company said in an emailed statement.
"We have a brand-safe environment, we have massive global scale where we can touch consumers in many different places, and, ultimately, people don't want to spend all their money with Facebook and Google," said Maguire. "Right now, we're way under-indexed in what we should be getting."
That TripAdvisor is working to get a bigger piece of the pie by building out its offering makes sense to media buyers who believe it could be an attractive offering for advertisers. "They have the traffic of an audience that's got disposable income," wrote Bharad Ramesh, managing director, U.S. digital marketplace at PHD, in an email, adding that the ad business has "mature offerings" and that the company has "shown the ability to come up with net new ad offerings and bring advertisers along (cruise landing page) as well as have decent offerings for endemic brands (Metafeed search placements)."
That said, TripAdvisor is pitching advertisers more seriously and looking to boost its ad revenue at a time when more retailers like Target, Walmart, BestBuy and Wayfair, among others, are pitching similar first-party data and targeting capabilities to advertisers to not only compete with Facebook and Google but Amazon. "The pitch I have been getting lately surrounds the concept of legally compliant, online receipt data becoming more desirable in a world where cookie targeting is shrinking and offline receipt data is still not sexy and does not have high match rates," wrote Ramesh.
Even though they are making a more serious push to court ad dollars at a time when retail media is growing and advertisers are getting more first-party data pitches, the audience that TripAdvisor's media business offers is likely in a different mindset than that of retail media. And, given the size of their monthly active user base, with over 460 million, according to the company, the business is commensurate with its competition for ad dollars. "They've got potentially super valuable data," said Marcus Pratt, vp of insights and technology at Mediasmith. "But [the company needs to be careful as it grows as] there's a risk that if they clutter up the environment: The user experience won't be so good and people will go elsewhere."
https://digiday.com/?p=354428
September 25, 2023 • 5 min read
As esports winter sets in, the companies that are best insulated from the cold are the ones that designed their balance sheets for a years-long march to profitability — not the massive and rapid returns promised by some esports companies during the industry's initial wave of growth.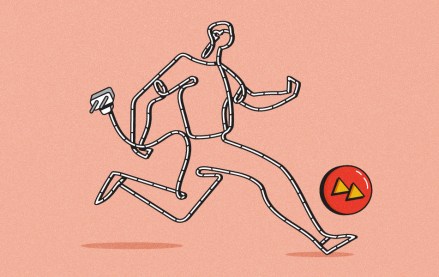 September 22, 2023 • 4 min read
Women's sports are having a moment. Brands, media companies and agencies are looking to get in on the action.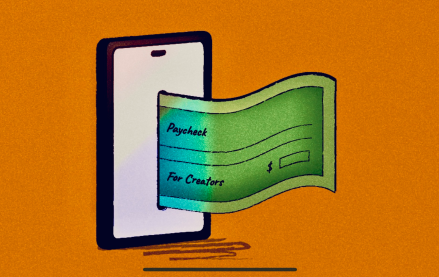 September 22, 2023 • 6 min read
The Hollywood strikes were supposed to be a game changer for many of them, but the situation hasn't quite lived up to the hype.