Best Buy touts first-party data capabilities as it looks to build its media business
October 14, 2019 • 5 min read
Best Buy is pitching advertisers on its first-party data and its high-net-worth customers.
While the platform known as the Best Buy Media Network has existed for the last four years, media agency sources say that the company has recently been more active in pitching its offering to advertisers. The team looks to have 17 members, according to LinkedIn. The team pitches advertisers not only on its ability to target specific audiences based on their passions, e.g., gaming or film, but its potential to predict consumer behavior based on its data, according to its website. The company is looking to differentiate its offering and compete with Amazon in a crowded marketplace by not only giving advertisers a way to connect purchase and advertising data but to give them further insights to help them tailor their advertising around specific audience groups and passion points.
The retailer is also adding a member to its internal team to help continue the "rapid growth" of the Best Buy Media Network, according to the job listing. The Best Buy Media Network website states that the client base for the platform is growing 50% year over year, though it doesn't attribute that percentage to any hard numbers or detail from when to when that 50% growth number is based on.
Advertisers can choose from a variety of ad units including native app units, targeted banner ads, shopper funnel emails, high-impact takeovers, dynamic creative and in-store video, which uses the TVs and computers within the Best Buy retail locations. The company also offers search, which is run through Criteo, but the company's internal team handles the other ad units. It's unclear what the company's CPM rates are as multiple buyers did not have them readily available.
Best Buy did not respond to multiple requests for comment.
Like a number of retailers, Best Buy is playing catch-up to Amazon as Amazon Advertising continues to grow and mature. To do that, Best Buy is pitching advertisers on its first-party data as well as its reach and scale, with 1.5 billion customer interactions annually, 2 million daily web visitors (that number shoots up to 20 million daily during the holidays) as well as a stat that 70% of the U.S. population lives within 15 minutes of one of the company's retail locations, according to the company's data available on its media network website. Best Buy is also touting its consumer base of high-net-worth individuals; 40% of Best Buy customers have an annual household income of more than $100,000, according to the website.
In 2019, Best Buy's total revenue was $42.9 billion. It's unclear how much of that its advertising business represents as the company doesn't break out the revenue from its media network within its SEC filings.
As is the case with Amazon, the ability to marry transaction data and with advertising data makes Best Buy attractive to advertisers. At the same time, the appeal of first-party data from retail media networks like Best Buy will likely continue to grow as Google and Apple make online tracking harder and regulations like GDPR and the upcoming CCPA continue to affect the market.
"It's a solid revenue stream; they have first-party data that the media companies don't have," said Paul Tedesco, managing director at Track DDB. "In the past, I've found first-party data models actually out-perform native models in Facebook and Google.
That being said, given the company's technology focus, it makes its offering is more niche than Amazon, Walmart or Target, and that may limit the pool of advertisers the company will be able to woo to the consumer technology and appliance brands it already works with on the retail side of the business.
"If you're an airline, a travel company, a restaurant, Best Buy's data might not be as interesting to you as Walmart and Amazon since those are retailers that are working across so many different categories that they know everything about you," said Will Margaritis, svp of e-commerce and digital marketing at Dentsu Aegis' Sellwin Consulting. "Best Buy knows a lot about you, but unless it's a product very specific to Best Buy, is their data really going to be significantly better or more appealing than Amazon's or Walmart's?"
"While Best Buy's transaction data can help manufacturers and media planners on high-end, more considered purchases, it can lack the frequency of everyday purchases that is propelling CPG ad growth that other big box and grocery retailers are seeing," wrote Doug Rozen, chief media officer at 360i, who works on Kroger's growing media network, in an email.
Overall, while buyers believe that Best Buy is certainly looking to grow its media network, they see it simply as an additional source of revenue for the company that can help offset risks it might take with the retail side of its business. They also see it as a way for the company to deepen its relationships with technology and appliance companies it already works with rather than companies that don't sell products with Best Buy.
That measured approach may serve the company well as the retail media landscape has become an "arms race to own that last moment of consumer consideration," wrote Rozen, which may overwhelm and annoy advertisers who are currently trying to reduce the number of ad servers they work with rather than grow them. By focusing on the relationships it already has, the company may find more success in growing its media network, according to agency sources.
"There might be an opportunity in the future for some of these retailers to combine forces; otherwise, they're going to have to work really hard to have a lot of great inventory off their own sites," said Margaritis. "A lot of brands aren't willing to work with 100 different ad servers. They want to have their tight relationships. I can't say if they're going to want to work with Amazon, Target, Walmart and Best Buy."
https://digiday.com/?p=349188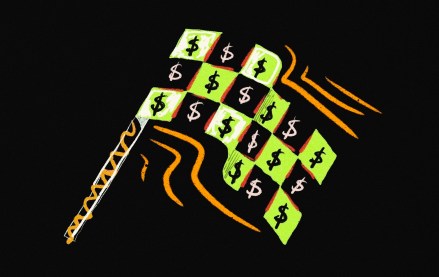 September 26, 2023 • 3 min read
With three Grand Prix races in the U.S. this year – Miami this past May, Austin in October and Las Vegas in November – the interest from U.S. marketers in Formula One has increased this year, according to agency executives, who say they expect that growth to continue next year.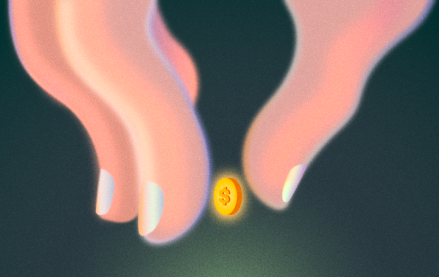 September 26, 2023 • 6 min read
A Digiday+ Research survey found that brands and retailers report using Facebook less over the last few years, all while the platform's value to their revenues and brands has increased.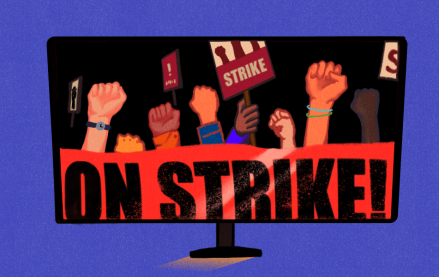 September 26, 2023 • 5 min read
The timeline for a return to business as usual – whatever that may mean now – is yet to be determined.