Ikea is making a push into India, and using its first store in the Indian city of Hyderabad as a testing ground before rolling out e-commerce offerings.
The company's India CEO, Peter Betzel, said it plans to open stores in other cities including Mumbai and also open up e-commerce operations early next year. Ikea reportedly plans to set up 25 stores in the country by 2025, and has invested $670 million in India.
After opening its Mumbai location next year, it plans to scale online offerings when they can be supported by fulfillment, delivery and assembly services. Ikea sees India as a big market opportunity, where the number of online buyers is expected to climb to between 300 million and 350 million in 2025, according to BCG. The company reportedly expects online sales in India to grow bigger than the 6 to 7 percent share it's been getting from e-commerce in a dozen countries. In the meantime, Ikea is focusing its physical in-store experience on customers who are used to taking cues from social media when considering furniture designs.
"Even if the purchase isn't happening online, there's a lot of digital influence; they're looking into designs on social media to see what furniture designs are available on the market, and the audience they're targeting are working in IT services," said Satish Meena, senior forecast analyst at Forrester Research.
Amit Wadhwa, president of Dentsu Impact, Ikea's creative agency in India, said it would be rolling out social media ads, content and display ads over the coming months.
Still, others say online furniture sales for big-ticket items require a physical component to succeed, an area in which Ikea is well-placed to play.
"The online market for furniture is very small [in India]," said Nirmalya Kumar, retail analyst and professor of marketing at Singapore Management University. "Online works for something small, but for major important decisions, [customers] are willing to put in the effort to go offline."
Despite the market opportunity from young, urban professionals — approximately 50 to 60 million consumers, according to Kumar — Ikea faces competition from digital online retailers in India including HomeLane, Pepperfry, Urban Ladder and LivSpace. Meanwhile, e-commerce giants like Amazon and Walmart, which recently bought online marketplace Flipkart for $15 billion, are also encroaching into the space. But despite consumers' enthusiasm for online retail, over the past year, Indian digital-only furniture providers have resorted to adding physical locations to bolster sales, including Pepperfry's "experience centers" and Urban Ladder's large-format stores. As an experiential retailer, Ikea can appeal to customers' desire for physical brand experiences to complement the digital one.
"Ikea has always been a destination store," said Kumar. "It is often part of a day out for the family."
The company plans to use the Hyderabad location to present an Indianized Swedish retail experience, with a 1,000-seat restaurant with Indian and Swedish food. Instead of being hostile to a foreign brand, Kumar said Ikea has already built up enough of a buzz in India that consumers are likely to welcome it. According to social media analytics company Crimson Hexagon, social media mentions of the Ikea brand in India on Facebook, Twitter and Instagram from January and July of this year were around 66 percent positive.
"There is a hunger for it," he said. "There is a great demand for easily available and good quality furniture — [Ikea's] design and overwhelming selection is going to overwhelm the market with things it's not seen before."
To bolster its brand image in the Indian context, it's rolled out physical brand activations like bus stops fitted with Ikea furniture and Ikea-branded commuter vehicles, and 5 percent of products will be specifically aimed at the Indian consumer market. Still, meeting the needs of a diverse customer pool could prove challenging for the company, along with determining the appropriate price points, said Meena.
Despite its challenges, Ikea is pursuing a long game.
"In the short run there will be missteps, but Ikea's timeframe is 10, 20, or 30 years, like McDonald's, Coca Cola and Starbucks," said Kumar. "The market is there, customers are ready and willing, and Ikea's [value] proposition does not exist in the country."
Subscribe to the Digiday Retail Briefing: A weekly email with news, analysis, interviews and more covering the modernization of retail and e-commerce.
https://digiday.com/?p=295112
September 27, 2023 • 10 min read
Digiday+ Research assesses how brands and influencers are using Shorts to reach new audiences and what types of Shorts videos create the most buzz for marketers.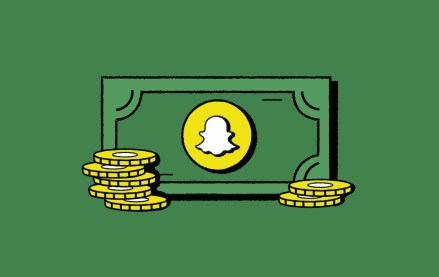 September 27, 2023 • 4 min read
Yesterday, Snapchat marked its return to in-person agency roadshows, sending company representatives to Horizon Media's Manhattan office to showcase a Snap-designed video game intended to capture the essence of what it's like to work at an agency — and how Snapchat can be part of the process.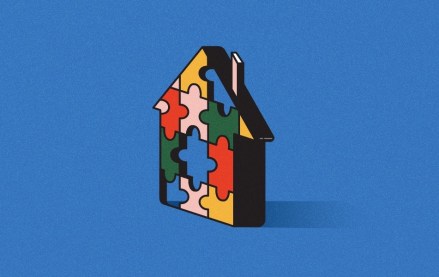 September 27, 2023 • 5 min read
As in-housing settles in as a mainstay, some marketers push for complete control.