As big management consultancies like Deloitte and Accenture are becoming agencies in the own right, Interpublic Group-owned creative shop R/GA  is flipping the script: The agency's business transformation division is consulting the likes of Siemens, Walmart and ESPN on consumer experience and growth strategy.
"Our mission is to disrupt conventional consulting. There are some ad agencies wanting to become consultancies, but few are actually doing it," said Andrew Lam-Po-Tang, executive director of business transformation for R/GA. "Most of our clients are CEOs and other C-level executives outside of marketing."
For instance, Lam-Po-Tang's team recently helped a U.S. consumer-packaged-goods company understand business opportunities in e-commerce and how to drive consumer engagement. The team did business analysis and trend analysis for the brand and then helped it create and run the recommended pilot programs (new offers and experiences for consumers). R/GA also helped the client establish its own internal piloting capability so it can continue on its own going forward.
Having worked for The Boston Consulting Group for 10 years before he joined R/GA in August 2015, Lam-Po-Tang thinks that a big problem with consulting firms is that they can easily dive into business analysis and end up with a deck of 200 to 300 pages, but they are weak in executing their assessments.
"Management consultancies are thinkers, but we are both thinkers and doers," he said. "We still look at things in a quantitative sense, but we combine that with creating experiences."
R/GA's consulting practice charges its service by the business outcome as opposed to the traditional pricing model that bills their service by the hour. If it needs six people for a six-month consulting project, for instance, it will still calculate the time required to decide what makes the agency profitable, but it will price the service against a complete business case, explained Lam-Po-Tang.
He added that another advantage R/GA has over big consulting firms is its multidisciplinary teams. "If you are a bank, it is important for you to talk to people outside of financial services to innovate," he said.
R/GA is not the only shop that is brewing an agency-consultancy blend. For instance, last November, Publicis combined SapientNitro that has consultative capabilities and media agency Razorfish as part of group-wide reorganization, and agency 360i also has a consulting division.
Typically, agency consulting practices target the CMO budget, while consultancies target the CEO, COO, CFO and the board of an organization. The agency approach revolves around the implications to the brand and to the customer, while traditional consultancies look at broader business and process implications, according to Anjali Yakkundi, senior analyst for Forrester Research. But the biggest overlap comes in customer experience-centric consulting work, where both types of firms are trying to compete, she said.
Given the bandwidth that management consultancies have, it can be hard for agencies to compete. After all, the large consultancies and accounting firms have more global c-suite relationships than any other industry. And with their scale, people and offerings, consulting companies can kind of do everything. Having one single point of accountability is appealing to clients, said Dave Meeker, vp for agency Isobar U.S.
"Agencies now may have these big consultancies in there saying [to the client,] 'I will throw in the work for the two micro-sites and the media in a couple of markets if you guys sign off on the work that we've proposed for the two factories in Mexico and the commerce platform in Australia,'" he said. "To compete, agencies have to be really, really good at what they do and still be differentiated by their talent and core services."
For R/GA's Lam-Po-Tang, the biggest challenge for him to integrate consulting capabilities into a creative shop is finding people with the right skills and experience in business consulting, who can collaborate effectively with creatives and who themselves have a strong bias toward creating solutions themselves.
"That fit requires a certain appetite for risk-taking that not all successful management consultants will have," he said.
And while R/GA's business transformation division only has 50 business consultants globally, compared to, say, PricewaterhouseCoopers' digital arm that has over 14,000 employees across 32 offices, Lam-Po-Tang is optimistic about the agency's consulting business.
"I agree that big management consultancies have scale, but that doesn't mean we are not competitive," he said. "Quantity doesn't equal quality."
https://digiday.com/?p=229231
September 28, 2023 • 4 min read
•
•
Some content creators are using generative AI tools to spark new levels of creativity and innovation and are sharing their experiences online in how they're using these tools to streamline their workflows and boost productivity.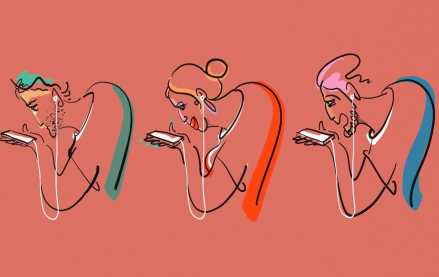 September 28, 2023 • 6 min read
•
•
In this edition of the weekly Digiday+ Research Briefing, we share focal points from Digiday's recently released reports on marketers' evolving social media tactics, including how they're using Facebook less and diving into YouTube Shorts more.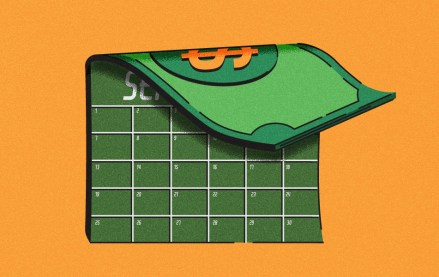 September 28, 2023 • 4 min read
•
•
In 2023, some brands' executive boardrooms are still insulated from the chill of crypto winter, for better or worse. But the rising pressure of crypto skepticism has made it more urgent than ever for companies to figure out how to use blockchain technology to support their core offerings and customer base rather than simply dropping branded NFTs and hoping for the best.