Influencers are getting long-term contracts that treat them more like traditional talent
March 29, 2018 • 5 min read
•
•
Influencer marketing is evolving as it grows, with brands ramping up their influencer budgets, bringing influencer marketing in-house and treating influencers as marketing partners. Another change: Influencer contracts are starting to resemble those for traditional talent for TV ads or billboards.
The contract language is comprehensive, now often including the length of a post, the period of paid amplification, the specific type of content — whether it's a video, Instagram Story or Boomerang, for example — the amount of content, exclusivity rights, confidentiality agreements and payment terms.
"Recently, influencer contracts have become more in line with traditional talent contracts," said Ryan Detert, CEO of influencer platform Influential, which uses an artificial intelligence platform run by IBM Watson to match brands with influencers. Contracts now include licensing rights for likeness and content usage, and they open up the opportunity to use influencers for display advertising, TV ads and billboards as opposed to just social channels, Detert said.
Over the past couple of months, Jamie Lieberman, founder of law firm Hashtag Legal, has also seen an influx of contracts that want influencers for longer periods of time, usually six months to a year as compared to a one-time post or a few posts. Lieberman also said contracts now refer to influencers more as brand spokespeople than influencers, request more in-person appearances and in some causes, even include morality clauses that ensures influencers don't do anything scandalous like YouTube's Logan Paul.
Even micro-influencers are receiving long-term contracts from brand partners. Micro-influencer Jeannette Kaplun, who runs the blog Hispana Global and its social channels and works with influencer agency Everywhere Agency, said she regularly engages in more longer-term partnerships.
Influencer marketing agency Whosay generates the contracts between its influencers and brands, and it has updated them to reflect how brands want to use influencers for longer partnerships and as talent that extends beyond social.
Whosay CMO Paul Kontonis said that last year, the agency updated the language in its contracts with the option to use influencer content for other applications such as TV, in-store or e-commerce campaigns. Now, brands are starting to take advantage of that, said Kontonis. For instance, in February, Google used one contract with entertainer RuPaul for a social campaign to promote its Pixel 2 phone as well as a TV commercial. Meanwhile, a social campaign Walmart launched with musician Jana Kramer was also used for in-store content.
This differs dramatically from five years ago, when most contracts were one-off agreements done over email, handshakes or phone calls, Lieberman said. Today, influencer marketing has become a significant part of brands' marketing strategies, despite the struggle to calculate return on investment and widespread follower fraud. In 2018, brands are increasing their influencer marketing spend, according to influencer platform Linqia, which surveyed 181 marketers and found that 39 percent are increasing their budgets.
Requests for video are also appearing more in contracts. Lieberman said the deals vary dramatically from influencer to influencer, but overall, even bloggers have been asked to do less blog posts and more videos.
"We've seen cost per view being the most important pricing model as video formats have overtaken static content," said John Kalis, vp of U.S. business development at influencer marketing platform indaHash.
Another area that influencer contracts are touching on is fraudulent followers and brand safety. In all campaign contracts, Whosay includes a clause that gives it the power to whitelabel all of an influencer's accounts, allowing the agency to control the accounts and use its platform to determine how many fake followers an influencer might have. Although Whosay has done this for the past three years, Kontonis said brands are now appreciating it for regulating ad fraud and making sure an influencer is brand-safe. Kontonis said influencer Logan Paul was off its platform before his recent YouTube scandal.
There are also brands using platforms that eliminate the need for multiple contracts altogether. Procter & Gamble's Head & Shoulders and L'Oréal use micro-influencer platform Peersway, and instead of negotiating individual contracts with influencers, they use one contract with the platform. Peersway CEO Arnab Majumdar said this is meant to help brands "save hundreds of hours, as they no longer need to negotiate individual fees with influencers or negotiate individual contracts." Instead of negotiating deals that could span different price points, Peersway charges brands $60 an influencer to make one post and $90 per influencer to create two posts. Majumdar said a fixed price point allows the platform to deliver a cost per engagement of less than 25 cents, while the industry average is 50 cents.
Something that is not yet appearing in influencer contracts are brands' expected KPIs, according to several agencies. Kontonis said brands will discuss their intention of measuring cost per impressions, cost per views and cost per engagements with the influencer content, but Whosay leaves this out of the contract because it's not the influencer's job to achieve those — it's the agency's, said Kontonis.
Lieberman said that for influencers, it's hard to agree to a campaign goal they cannot guarantee. Still, she said, it's important for an influencer to understand a brand's KPIs, especially for negotiations and deciding which content might benefit a brand more. But most of them don't think to ask. "It's still a conversation influencers are learning to ask about," she said. So, Lieberman said it's the first piece of advice she gives her influencer clients — to know exactly what the brand is looking for.
https://digiday.com/?p=281594
October 4, 2023 • 7 min read
•
•
There are still those who believe that AR has a place in the marketing funnel, however big or small right now.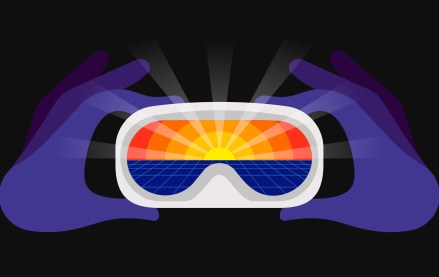 October 4, 2023 • 3 min read
•
•
With Pokémon Go revenues falling year-over-year, Niantic, its developer, is looking beyond its popular augmented reality game to generate profits.
October 3, 2023 • 2 min read
•
•
In episode four of the "Is This The Metaverse?" narrative podcast, Glossy international fashion reporter Zofia Zwiegliska spotlights the brand opportunity when it comes to fashion in the metaverse.