Brands are bringing influencer marketing in-house
January 22, 2018 • 4 min read
•
•
Marketers have realized that influencer marketing is not going away anytime soon. As they spend more and more ad dollars on it, many brands have started creating internal influencer marketing teams to take more control over their relationships with social stars and campaign performance.
"Brands building in-house influencer marketing teams is probably the No. 1 trend in the industry right now," said Gil Eyal, CEO of influencer analytics platform Hypr. "It started around last year and is really taking off this year, especially in the fashion and beauty categories. This is largely because more and more brands want to nurture long-term relationships with influencers."
Much like ad tech, two models exist for moving influencer marketing in-house: Brands either assemble a team to manage influencer campaigns independently, from influencer outreach to campaign setup and execution to measurement; or they hire an in-house influencer czar to strategize influencer marketing, using tools to manage influencer relationships, but those brands still rely on agencies to execute campaigns, according to influencer marketing executives. And since many brands want to at least control influencer relationships — if not the full campaign — themselves, many influencer marketing platforms are pivoting to call themselves "influencer relationship-management platforms," according to Eyal.
Either way, brands seem to be aggressively hiring for influencer marketing roles. For instance, HelloFresh is looking for a senior associate for influencer marketing to support its "rapidly growing influencer marketing efforts," while L'Occitane seeks an influencer marketing manager with "extensive knowledge of the influencer marketing landscape," existing relationships with content creators and the ability to execute campaigns and analyze results. Nike, on the other hand, is recruiting a brand manager responsible for identifying influencers.
At Birchbox, its senior manager of brand marketing oversees influencer efforts, with assistance from the company's social content and PR teams. This is because Birchbox's business model is complex and the brand actually resonates most on social with women who are not into beauty, so finding this group that is not inherently looking for Birchbox is challenging, according to Jenna Hilzenrath, director of public relations for Birchbox. "Managing influencer marketing in-house allows us to be nimble and take a really hands-on, nuanced approach," she said. "That said, we do occasionally work with agencies or other platforms on a project basis."
Eyal said that around half of his clients are bringing influencer marketing in-house. Small companies typically have one person, while big brands have a team of six to 10. "Don't feel surprised if you see a 25-year-old be in charge of a brand's influencer marketing that represents a pretty significant amount of the company's ad budget," he said.
Adam Rivietz, co-founder of influencer marketing platform #Paid, has also noticed an uptick in brands bringing influencer marketing in-house. He said that in Canada, 80 percent of his clients are agencies and 20 percent are brands, while the split is 50-50 in the U.S. "Brands in the U.S. have a bigger budget," said Rivietz. "They are more willing to test influencer marketing on their own, and they want to take more control."
Rivietz said brands like Nike and Mars have run influencer marketing internally for a while. One big benefit of this for brands is the ability to curate their own lists of top performers and then maintain longtime relationships with those individuals. "Influencers are more interested in long-term partnerships — like traditional sponsorships — than one-off deals. And they look more genuine to their followers this way," he said. "On the flip side, brands don't need to go out and find influencers every week or every month. They can also get a better price with long-term deals. Economies of scale apply here."
Eyal and Rivietz both believe the cost of an ad campaign for a brand could skyrocket when an ad agency is involved. "Sometimes, our proposal for a brand gets lost in translation when an agency relays our message to the client," said Rivietz. "Of course, for us, a big advantage of working with agencies is they introduce us to many other clients."
Steve Buors, co-founder and CEO of digital marketing shop Reshift Media, thinks that while brands could use a variety of self-serve influencer marketing tools, agencies have more in-depth knowledge of measurement, as it's hard to calculate the return on investment of influencer marketing.
"When you work with the right agency, you bring in another level of sophistication," said Buors. "Influencer marketing is not the same as a Facebook ad where you can draw a direct line between your messaging and sales, but marketers always want to create some degree of connection of, if I do this, what can I get from it?"
https://digiday.com/?p=272557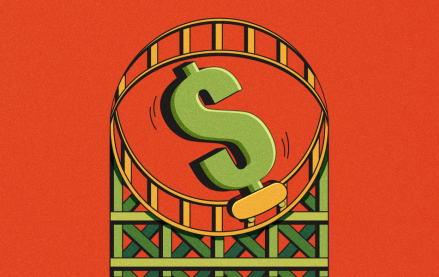 December 7, 2023 • 5 min read
In this week's Digiday+ Research Briefing, we examine the challenges facing programmatic advertising, how publishers, brands and retailers are giving up on X, and how publishers and brands are rapidly increasing their use of AI, as seen in recent data from Digiday+ Research.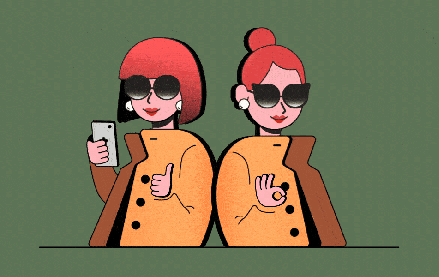 December 7, 2023 • 4 min read
The creator economy is on its way to becoming more like the programmatic market than many advertisers realize.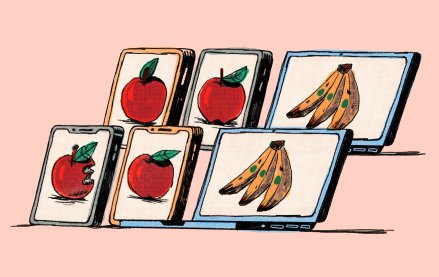 December 7, 2023 • 3 min read
Marketers for major CPG brands in particular have been managing a trickier relationship with those retailers.