'I'm just wired differently': Why advertising seems to have so many people with dyslexia
April 28, 2017 • 6 min read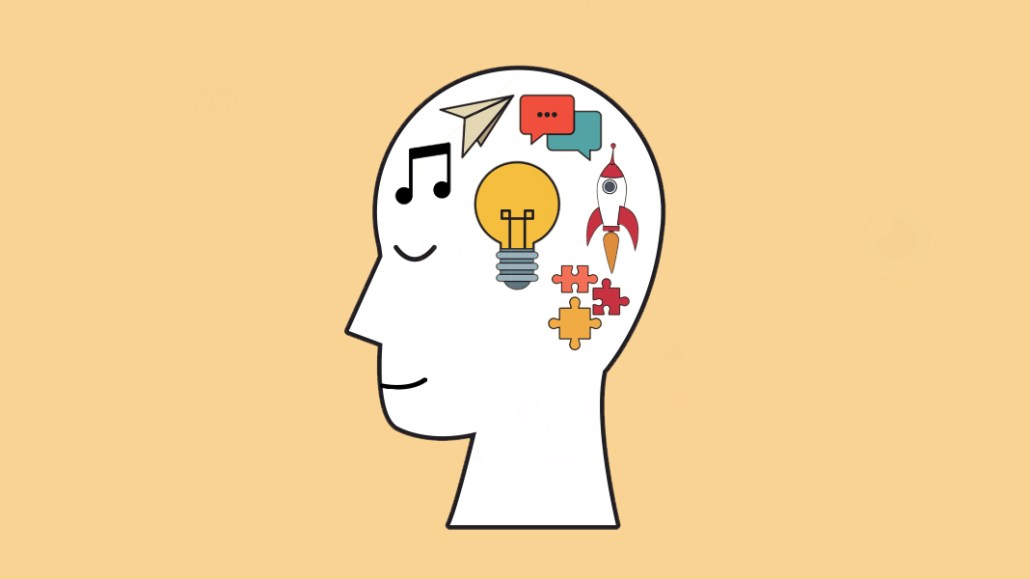 Growing up, Rich Silverstein had a tough time. The ad legend, who is co-chairman and partner at Goodby Silverstein and Partners, struggled through most of his middle school and high school years. Teachers called him "dumb" and "lazy." He was put in a separate class for underachieving students. "I remember how scarring it was," he said. "I had this amazing facility to visualize things, yet I couldn't read or put things down in words as efficiently."
At his first job at a hardware store in Yorktown Heights, New York, he couldn't tell one screw from another and gave everyone the wrong equipment. Even after finding his place in design school, he hopped from one graphic design and agency job to another for the next five years. Words confounded him.
It wasn't until later in life that Silverstein figured out he must be one of over 40 million Americans who have dyslexia, a neurological learning disability that impairs a person's ability to read and write.
And the ad world seems to be full of people with dyslexia. "Advertising, like other creative industries, is absolutely full of people with learning difficulties," said Chris Arnold, ex-creative chief at Saatchi & Saatchi, who is dyslexic himself. Arnold now runs his own shop called The Garage. "Half of my creative department is dyslexic."
'Wired differently'
While there are no statistics or studies specific to the occurrence of dyslexia in the advertising industry, research has found that the same brain differences that cause dyslexia and autism can lead to more creativity and artistic skills, and an ability to visualize things in a different way. For instance, psychiatrist Gail Saltz wrote in her book "The Power of Different: The Link Between Disorder and Genius" that people with dyslexia have an unusual aptitude in visual-spatial relations. (Other well-known business leaders with dyslexia have included Apple founder Steve Jobs and Virgin Group founder Richard Branson.)
For Silverstein, thinking visually has been key to his success. He hasn't been formally diagnosed, but he believes that ability comes from dyslexia and credits it with his long-standing working relationship with his co-founder and partner Jeff Goodby, whom he said excels with words. Silverstein translates those words into artistic expression.
"I'm just wired differently. Everything I do is intuitive and visual," he said. "I have an extremely visual mind; I can come up with a visual idea in seconds."
Similarly, people on the autism spectrum are far more likely to come up with unique answers to creative problems despite having major impairments. They may be socially awkward, as Alexander Rea, DDB New York's creative technology officer, said he was growing up, but the condition can lend itself to certain advantages. Rea, for example, said he has a keen eye for detail and the ability to be laser-focused on a task at hand, which is helpful in tasks like coding or prototyping.
"Our chemistry or makeup is such that we are able to focus on things in different ways than others," said Rea, who was diagnosed with autism when he was in his 30s. "In retrospect, autism pushed me into video games and computers and put me on the career path that I am on today."
The linear structure of traditional education predisposes people with dyslexia to venture into creative industries, according to Arnold. Those that do not do well in the prescribed curriculum gravitate toward the arts by default. This may be one reason that to Arnold, advertising seems to over-index on people with dyslexia and autism.
"The linear system drives non-linear people to excel in the arts," he said. "Since they are not good at the conventional things, they are forced into finding what they're good at."
For many execs, perhaps the biggest reason they all found themselves in advertising was also due to the nature of the industry. Advertising encourages people to think and express themselves differently. This is attractive to people who don't conform to linear ways of thinking, said Gil Gershoni, co-founder and creative director at San Francisco-based creative shop Gershoni, who himself has dyslexia.
"Dyslexics are able to see things from many directions and angles all at once and can think quickly through complicated concepts," he said. "In the world of communication where brands seek new and innovative ideas, this is a tremendous asset."
It's not a surprise then that despite struggling with these disabilities in their childhood, people in the industry now view their dyslexia or autism as a valuable asset. "I look at my autism as my superpower," said Rea. "Maybe we are the future in terms of evolution and the neurotypicals are the past, kind of like 'X-Men.'"
Overcoming the stigma
There have long been stigmas associated with learning and developmental disabilities. For Raj Singhal, chief finance officer at Huge, that meant being told he wasn't smart enough to be admitted into middle school at the age of 11.
"I struggled a lot — and still do in some way — but I overcame it by working hard," he said. "The stigma associated with learning and developmental disabilities is far less than what it used to be."
Things are changing not only due to studies debunking the myths about people with learning disabilities, but also due to the efforts of companies like AutonomyWorks and Ultra Testing that place adults with autism in jobs they can excel at.
Ultra Testing, for example, is a neurodiverse company, with 75 percent of its employees on the autism spectrum. Its staffers test new apps on different browsers, websites and e-commerce platforms for a wide range of agencies, including Droga5, Razorfish and Big Spaceship. Ultra Testing hires people on the spectrum to use the skills they already have, rather than trying to teach them new ones.
The company is also promoting its mission outside of itself. It recently partnered with agency Tribal New York to launch "DifferentBetter," a new campaign highlighting the unique, valuable abilities and skill sets of talent on the autism spectrum. Launched to time with Autism Awareness Month, the campaign hopes to shift the way people think about autism from being a disability to appreciating the abilities associated with it.
The campaign consists of a custom game-play experience that highlights the strengths individuals with autism often possess. Visitors are asked to solve challenges that test a player's perception, logic and perspective on DifferentBetter.us, using real individuals with autism as a barometer for success. At the end of each challenge, an Ultra Testing team member presents their approach to show the benefits of their different way of thinking and problem-solving.
Agencies are starting to do their bit, too, albeit on the fringes. This year, Gershoni hosted a SXSW panel on how to help harness the hyperabilities of people with dyslexia to solve design problems uniquely. And last year, The Garage, for instance, came out with a controversial recruitment ad featuring Jobs, which stipulated that applicants must be dyslexic because it wants employees who think differently. The ad's copy read: "We require people with a unique mind, so only dyslexics (like Steve) should apply."
"Companies now realize that innovation is the key to success, and there is no denying that dyslexics bring that to the table," said Arnold. "I wanted to normalize dyslexia even more and strongly believe that every boardroom should have a dyslexic."
Talent and diversity are two of the ad industry's biggest problems. As agencies grapple with making their workforce more diverse, it makes sense for them to welcome such candidates, said Rea.
"Talent isn't only neurotypical," he said. "It would be amazing if we had the infrastructure to mine this talent pool."
https://digiday.com/?p=234151
September 25, 2023 • 5 min read
As esports winter sets in, the companies that are best insulated from the cold are the ones that designed their balance sheets for a years-long march to profitability — not the massive and rapid returns promised by some esports companies during the industry's initial wave of growth.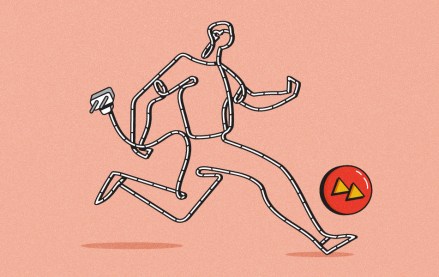 September 22, 2023 • 4 min read
Women's sports are having a moment. Brands, media companies and agencies are looking to get in on the action.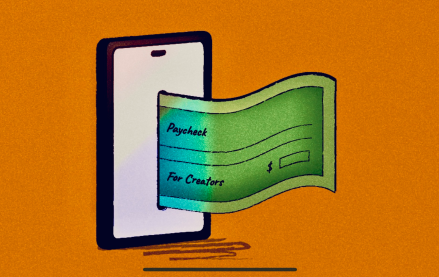 September 22, 2023 • 6 min read
The Hollywood strikes were supposed to be a game changer for many of them, but the situation hasn't quite lived up to the hype.