Myth buster: Misconceptions about the relationship between gamers and brands
December 2, 2021 • 5 min read
Ivy Liu
Gaming has skyrocketed in popularity due to the COVID-19 pandemic. In spite of this boost, however, longstanding misconceptions about gamers and their relationships with brands still loom large in the minds of marketers and media buyers.
"There's definitely senior stakeholders that are still kind of in the dinosaur mindset — still thinking that you're literally just reaching Fortnite kids, and that's it," said Alex Ginn, director of sales at the in-game advertising company Adverty. "And that's not the case whatsoever."
The modern gaming industry is vastly different than it was 10, or even five years ago. Demographics have widened, with female gamers and older players shattering preexisting stereotypes about the average gamer.
These days, the gaming community has money, and it's ready to spend: by the end of 2021, there will be 2.9 billion gamers worldwide, generating revenues of over $175 billion for the industry, according to Newzoo's 2021 Global Games Market Report.
With activity in the space ramping up, brands that are leery of getting involved in gaming could be leaving money on the table. Here's a myth buster debunking some common misconceptions about gamers and their interactions with brands in the space.
Myth: The typical gamer is a basement-dwelling teenager
Not long ago, video games were considered a niche pursuit, the territory of sweaty geeks and incels living in their parents' basements. But the face of the average gamer has changed considerably over the past decade. Across all genres and platforms, the average gamer is now well over 30 years old, according to a 2021 report by marketing research firm GWI. Per the same report, gaming demographics are no longer skewed toward men, with women forming roughly half of the gaming audience across platforms. "A lot of brands still think it's a spotty teenager that's holed up in their parents' bedroom, playing video games until 3 a.m., and that's not the case anymore," Ginn said.
Myth: Only gamer-oriented brands can be successful in the gaming space
Gaming's demographic shift has created natural opportunities for non-gaming-endemic brands to reach potential consumers via in-game activations. One leader of the charge is the fashion and beauty industry: earlier this year, Balenciaga turned heads by translating some of its luxury garments into Fortnite, and beauty brands such as Sephora, Benefit Cosmetics and L'OCCITANE have gotten involved by sponsoring streamers, launching Twitch channels, and even creating their own custom-branded games.
Some non-endemic brands are beginning to take cues from esports organizations and other endemic operations, preparing themselves to move further into the space as gaming continues its march into the center of the zeitgeist. This week, Hollister launched its own Fortnite team, led by 2019 Fortnite World Cup champion Kyle "Bugha" Giersdorf. "We have built a pretty long-term symbiotic relationship with them, and this idea is crafted out of a lot of conversations with him and how we want to shower up together through our partnership," said Jacee Scoular, senior director of brand marketing strategy at Hollister. "And it really goes back to the purpose around Hollister, which is, how do we show up to support teens in their daily lives?"
Myth: Gamers are turned off by the presence of brands in-game
The idea that gamers are suspicious of, or biased against, in-game brand activations continues to pervade the industry. It's perhaps the most dangerous misconception for marketers in the space — a topic that Zero Code managing director Dario Raciti mentioned during his session at October's Digiday Media Buying Summit. "There are other opportunities in gaming, such as esports, influencers, et cetera, that make it more flexible for brands to jump in," Raciti said.
The trick is for brands to get involved in games in a way that feels organic, not shoehorned in. This kind of in-game activation puts brands in front of gamers while simultaneously making game worlds feel more realistic and lived-in, an exchange that is mutually beneficial for all involved.
Ginn provided the example of the endless-runner mobile title Subway Surfers, which partnered with Adverty to bring real-life brands into the game (a campaign that generated 14 million impressions across two weeks for the brand partners involved).
The game takes place in an urban metro railway tunnel, replete with fake ads for fictional products; bringing brand partners in was simply a matter of replacing these fake advertisements with real ones. "We checked App Store feedback, we checked developer feedback," Ginn said. "There was nothing negative about it — there was only praise saying how cool it was to see Pepsi or a Unilever product in the game because it added to the legitimacy of the game."
Myth: All gamers are the same
While the aforementioned 2.9 billion is an impressive figure, that doesn't mean there are nearly 3 billion Lebron Jameses running around in Fortnite, nor 3 billion League of Legends fans tuning into the World Championship. The truth is that the "gamer" umbrella includes vastly different types of consumers, and brands must take each game's target demographic into consideration when preparing to get involved in the space. "Someone that plays a Candy Crush for 10 minutes here and there, and someone that plays Call of Duty, they shouldn't be called the same thing, as the activity is so different," said Samuel Huber, CEO of in-game advertising company Admix. "The snackable gamer, their behavior is more similar to going on social media."
The diversity of gamers' approaches to the hobby is a good sign for brands and marketers. From virtual ads in mobile games to luxury Fortnite skins, there's an effective strategy for just about every brand to reach just about every type of gamer — as long as they do it right. "At the end of the day, it does come down to the gaming experience," Ginn said. "They don't want to jeopardize that."
https://digiday.com/?p=433972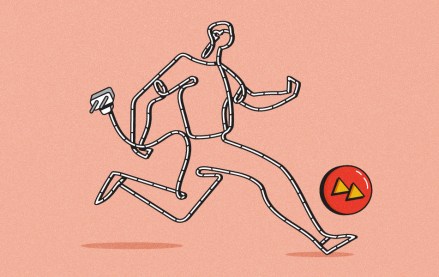 September 22, 2023 • 4 min read
Women's sports are having a moment. Brands, media companies and agencies are looking to get in on the action.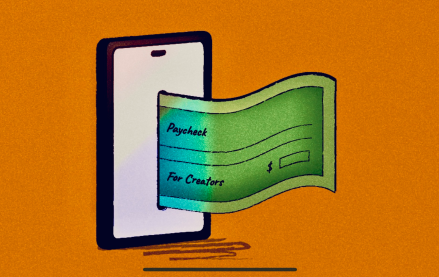 September 22, 2023 • 6 min read
The Hollywood strikes were supposed to be a game changer for many of them, but the situation hasn't quite lived up to the hype.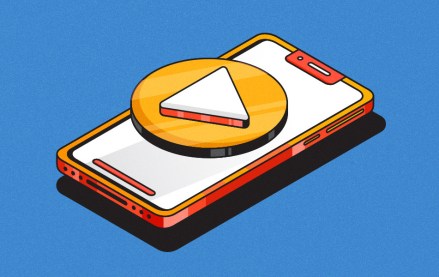 September 22, 2023 • 5 min read
Given the rise of short-form video, agencies that focus on the format, rather than specific platform expertise, will reap the rewards.