How Zola aims to communicate expanded wedding offerings, boost brand awareness as nuptials make a comeback
March 24, 2022 • 4 min read
•
•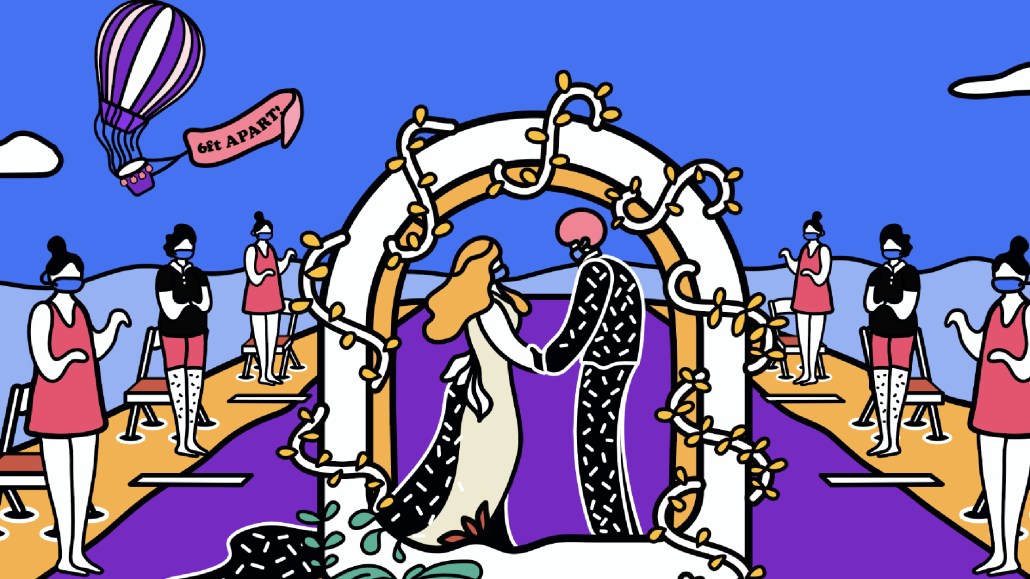 Ivy Liu
Zola is looking to be a one-stop-shop – of sorts – for couples when it comes to weddings, which are expected to make a big comeback this year after big day delays during the height of the pandemic.
The startup, known for wedding registries, has expanded its offerings, allowing couples to create personalized websites, search for vendors, create invitations and save the dates as well as plan honeymoons.
In support of these new services, the startup is looking to convey what makes Zola different with its advertising and marketing, according to Zola CMO Victoria Vaynberg, who added that a rebrand is in the works. "We're the other partner in the relationship," said Vaynberg. "We're there for you once you get engaged, through your planning journey and even beyond."
Zola allocated between 25-40% of its ad budget to television with placements during programs like The Bachelor to boost brand awareness. That being said, it's tricky to showcase all of the various wedding-related offerings in a 30-second spot. That's why the brand is also focused on high intent channels like search — i.e. showing up when someone searches for a wedding photographer or venue or other various wedding search terms — as well as trialing experiments with out-of-home, audio and TikTok.
"We've been testing into different channels since last year," said Vaynberg. "We don't have a specific allocation to each. [For example,] we're testing podcasts and audio overall as a channel. We're trying to see how true crime podcasts versus culture and lifestyle podcasts do. We value the importance of channels that are a part of people's day-to-day life."
It's unclear how much Zola spends on each channel as Vaynberg declined to share specific allocations. Per Kantar, Zola spent $8.1 million on advertising in 2021, down from $28.2 million in 2020. Those figures don't include ad spending on social media as Kantar doesn't track social media spending. As previously reported by Digiday, the company pulled back on TV spending early on in the pandemic before slowly coming back as weddings returned.
Other wedding registry-turn-wedding services sites like The Knot are competitors for Zola when it comes to getting couples to plan their wedding with them. It's a massive market this year, likely making it more competitive. The wedding industry expects 2022 to be a very busy wedding year with roughly 2.4 million weddings expected, up from 1.9 million in 2021 and 1.2 million in 2020, per Wedding Report data. And the wedding services industry is expected to generate roughly $57.9 billion in revenue in 2022, per research company IbisWorld.
When it comes to TikTok, Zola takes an organic and paid approach to the platform rolling out content on its own channels organically as well as putting paid behind content that's doing well. The company's in-house marketing team members as well as Zola wedding experts create content specifically for the platform where TikTok communities use hashtags like #WeddingTok and #WeddingPlanningTok to communicate and are already focused on all things wedding planning.
Rather than showcase extravagant weddings, Zola aims to differentiate its brand on TikTok by leveraging its wedding expertise to talk about the ups and downs of wedding planning as well as dole out advice, participate in memes and trends and foster a sense of community. Doing so has led the brand to have multiple videos hit more than a million views on TikTok, according to Zola.
That strategy makes sense to Mat Zucker, senior partner and co-head of marketing and sales at strategic consultancy Prophet. "The audience is there and will be there," said Zucker, who added that all brands should have a budget dedicated to testing and learning on new channels. While much of Gen-Z is still too young to be wedding planning, taking a brand building and "long-term approach" to the platform will help make sure "TikTok is not too young for them," explained Zucker.
Going forward Zola will continue to seek to build community via channels like TikTok to boost brand awareness and acquisition so that "when couples get engaged they're already aware of Zola," said Vaynberg. Boosting brand awareness will help couples so "they don't have to question what the right brand is for them to help with planning" once they're engaged, she added.
https://digiday.com/?p=442617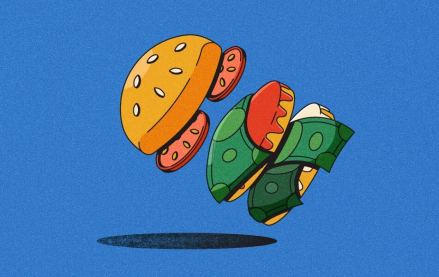 November 28, 2023 • 6 min read
As more influencers look to get into food content creation, brand opportunities are following.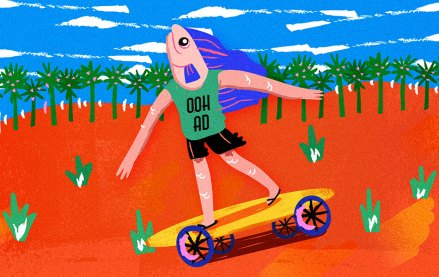 November 28, 2023 • 7 min read
As major marketers like Maybelline experiment with faux OOH, more marketers are open to the idea.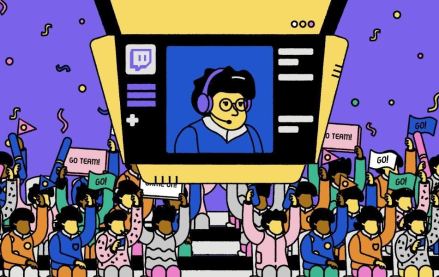 November 28, 2023 • 4 min read
The love affair between Alienware and Team Liquid does not mean that every esports organization is suddenly going to be all-in on wooing the endemic brands they once spurned in 2024. These days, esports organizations' varying level of interest in endemics is a matter of their broader brand identities — which are rapidly diverging.